2020's ATSOTC (At the Sign of the Cat) Electronic Magazines

If you are looking for electric copies of the Cougar Club of America's magazine, At the Sign of the Cat (ATSOTC), you have found the right page. All magazines are in pdf format.
Check out these CCOA ATSOTC magazines from the Terrific Twenties.
NOTE: The most recent eight issues of ATSOTC are not available. As a new issue comes out, then the oldest of the eight issus will be added. So, this list will always be two years behind. If you want the current issue, you will need to become a member.
Title: ATSOTC (At the Sign of the Cat) (Not Available Yet)
Date: Fall 2023
Volume: Volume 42, Issue 3
Pages: 54
Editor: Thierry Frisch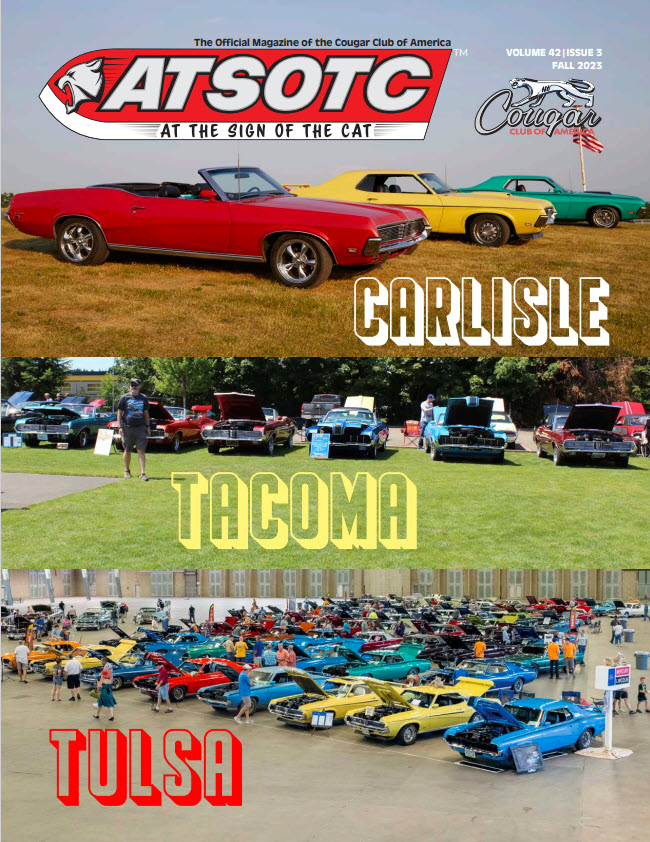 Title: ATSOTC (At the Sign of the Cat) (Not Available Yet)
Date: Summer 2023
Volume: Volume 42, Issue 2
Pages: 46
Editor: Thierry Frisch