1967 – 2002 Mercury Cougar
The Cougar was a model of Mercury that was made from 1967 to 1997 and then again from 1999 to 2002. It started off as muscle car that turned into a luxury car and ended up as a sports car. 
These Cougars pages contain a lot of fun things to check out. It is divided into four main sections:
Classifieds

Mecum Auctions

Member's Rides

Unique Cougars
There is  also a link to the Registries page, where you can register your Cougar in the National Registry Database. If you have not registered your Cougar, you should. It costs nothing and you car will join thousands of other Cougars and will always be accounted for.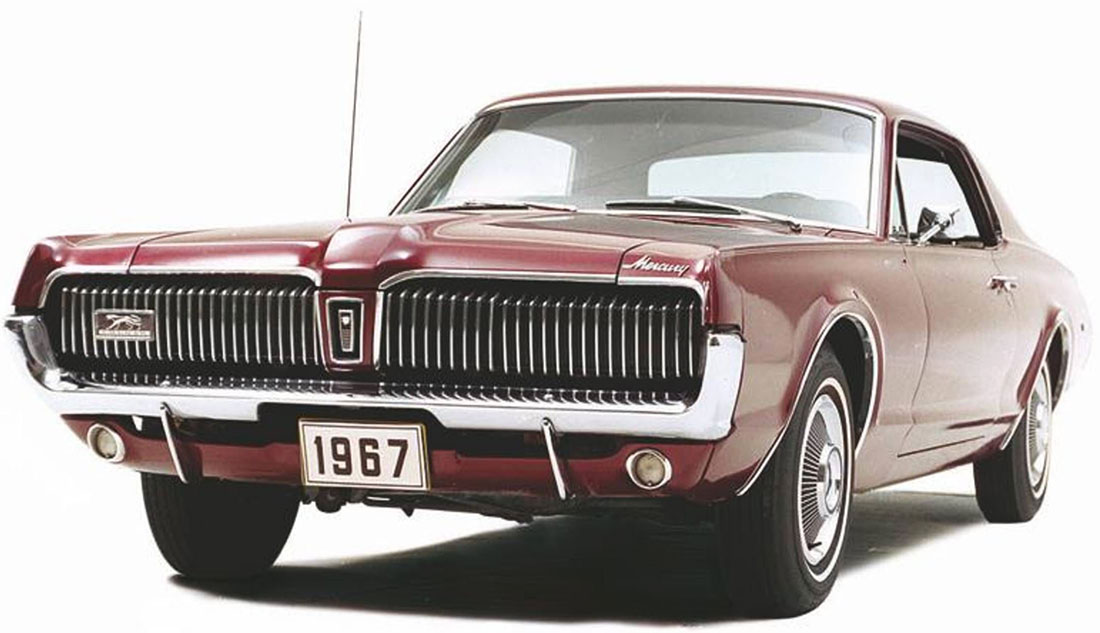 Cougar Classifieds
If you are looking for a classic Mercury Cougar to buy, then check out the Classic Cougar Community Marketplace Forum. It has everything you might need if you are looking for parts for your Cougar, wanting to buy a Cougar, or needing to listing your Cougar for sale.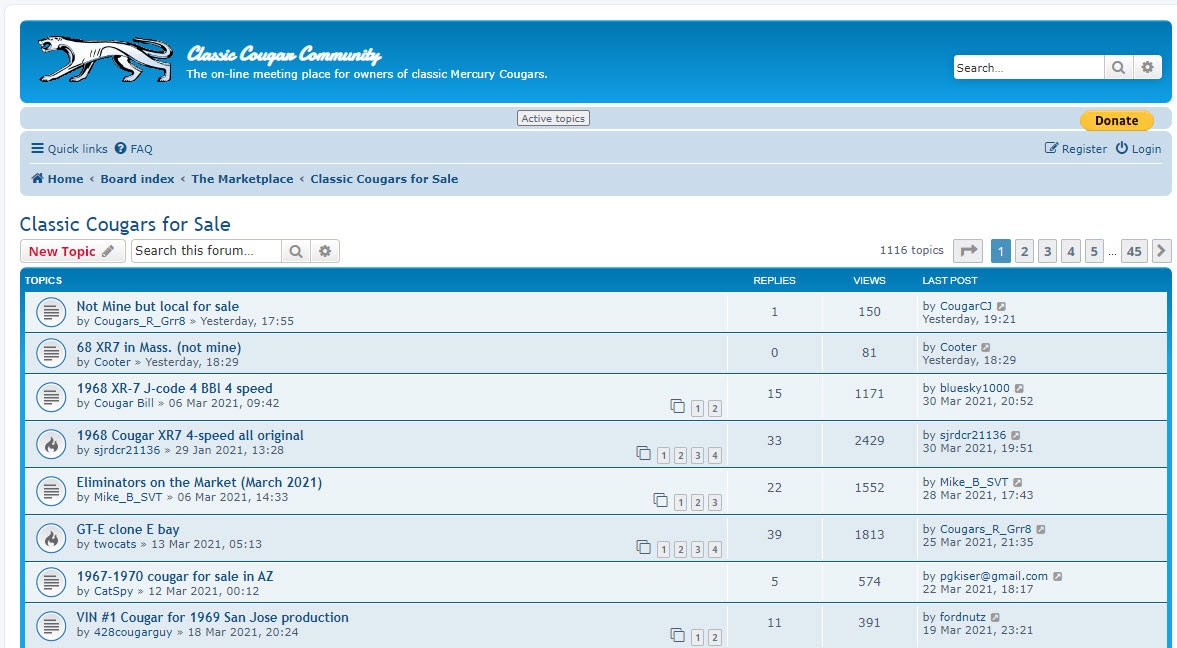 Mecum Auctions
The Cougar Club of America is excited to announce that we have partnered with Mecum Auctions and will be offering half-priced standard bidder passes to CCOA members! The standard bidder pass is normally $200, so at $100 savings you have already recouped your CCOA National membership dues!
On this page you will find all of the lastest Mercury Cougars that have been sold at Mecum Auctions with links to their information page.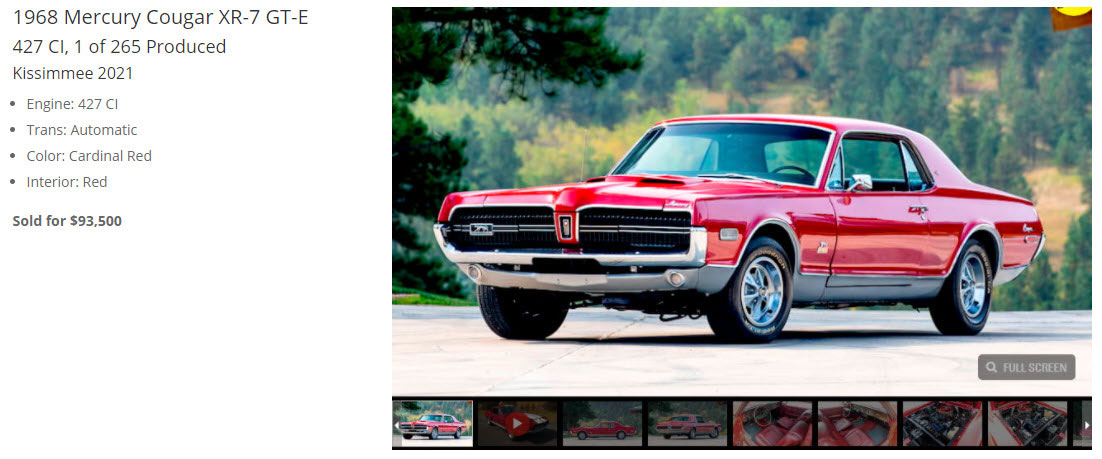 Member's Rides
If you have ever wondered what the members cars of the Cougar Club of America look like, now is your chance to check them out. There are hundreds of their cars in this section. They are something to behold.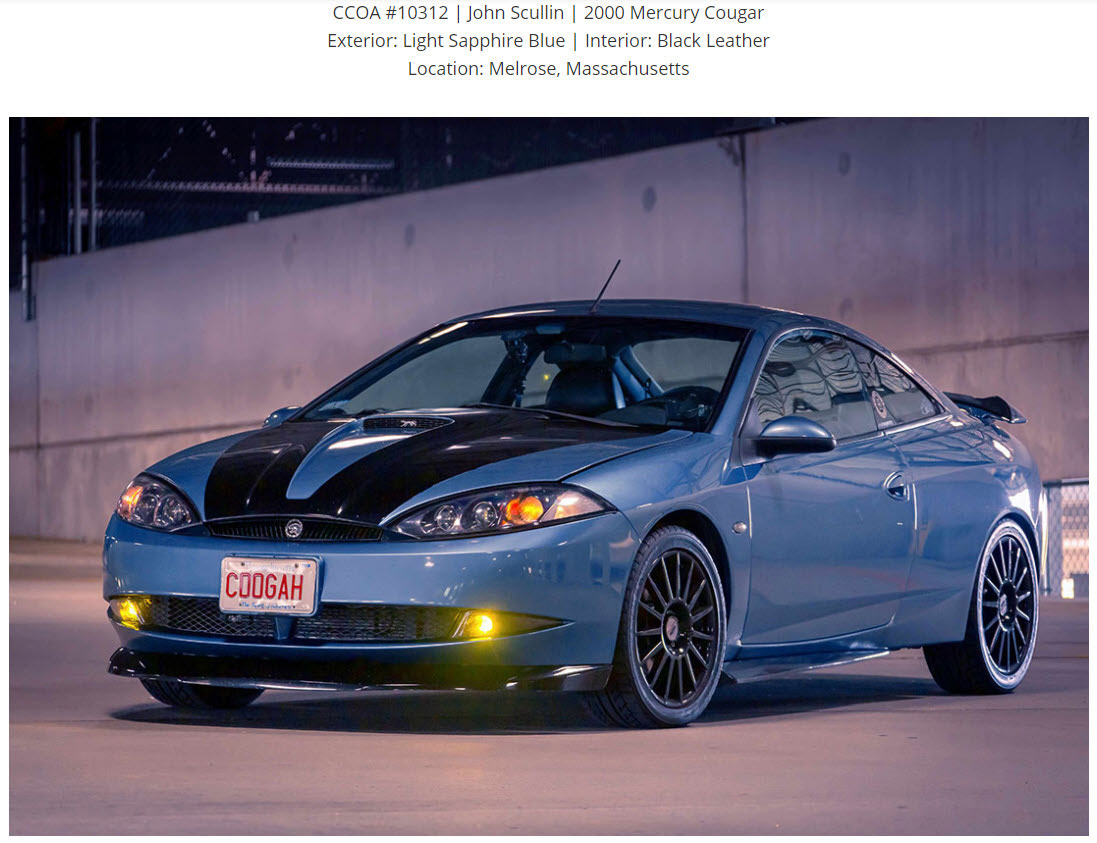 Unique Cougars
Have you ever wondered about all of the limited run Mercury Cougars that were produced? These might be dealership add-on, prototypes, or other interesting Cougars that you might find really interesting. So, check them all out. You won't be disappointed.