Decoding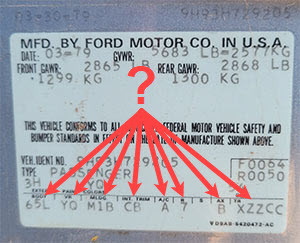 The Mercury Cougar is all about codes. There are codes for just about everything you can think of. There are engine codes, paint codes, interior trim codes . . . the list seems to go on forever.
The coded changed quite a bit over the 30+ years the Cougar was manufactured, so these pages will help determine exactly what you have, or what you are interesting in knowing about.
Check out all of these pages. If you notice something missing or incorrect, please don't hesistate to contact the webmaster. These pages are always a work in progress as the information that is available is scare and needs weeding through.