Mercury Cougar Collectibles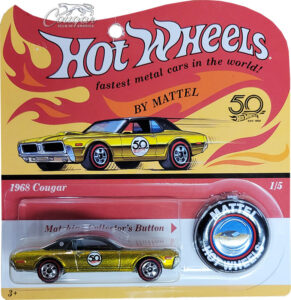 Mercury Cougars have now been around for over half a century. In that time, many different kinds of Cougar Collectibles have been, and continue to be, created. Some of them were for marketing, some were smaller versions of the cars in the form of diecast cars, some were plush big cats. No matter what they were, someone has collected them.
We are going to attempt to showcase some of these object here. We will be looking for people to send in pictures of their collectibles and we will work on adding those items to this collection.
Send images and information to the webmaster. Please make sure the collectibles are well-lit and in focus.