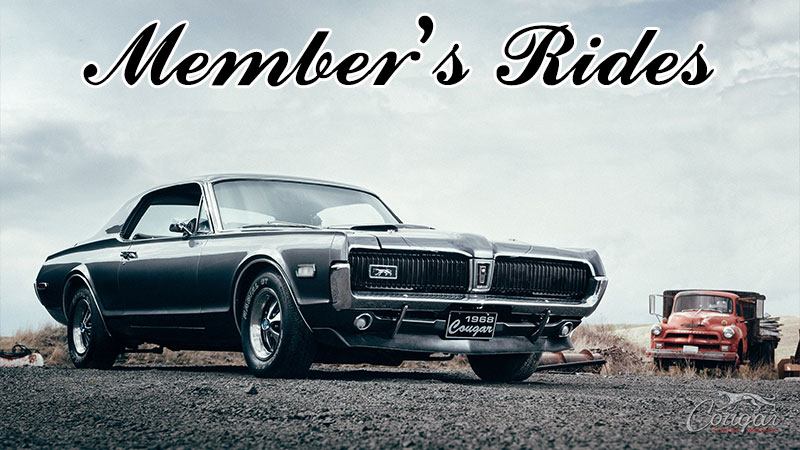 If you are a member of the Cougar Club of America and would like to see your ride on these pages, send a picture of your classic Mercury Cougar to the webmaster and we will post a picture of your ride on the appropriate page.
Please include the following:
CCOA Membership Number
First & Last Name
Year & Model of your Cougar
Exterior Color
Interior Style
Name of Cougar (if applicable)
City & State (and country if not in the US)
See the two example below to see how this information will be displayed.
If you do not see a page for your year of Cougar, that means that no one has submitted a Cougar for that year. We will happily create a new page for your year of Cougar once we receive the image with the information. We hope to someday have a page for every year of Cougar.
Picture Requirements: The image must be at least 1100 pixels wide and a couple of MB in size (no tiny pictures as we want it to go all the way across the page). No vertical pictures, they must be horizontal (landscape). The picture should be tasteful and feature your Cougar (a nice close-up is best).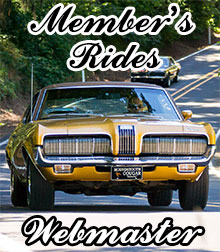 Tigard, Conan
Member's Rides Contact
CCOA #19999 | Johnny Cougar | 1967 Mercury Cougar XR-7  GT | "Ruby"
Exterior: Burgundy w/ Black Vinyl Top | Interior: Black Leather
Location: Santa Ynez, California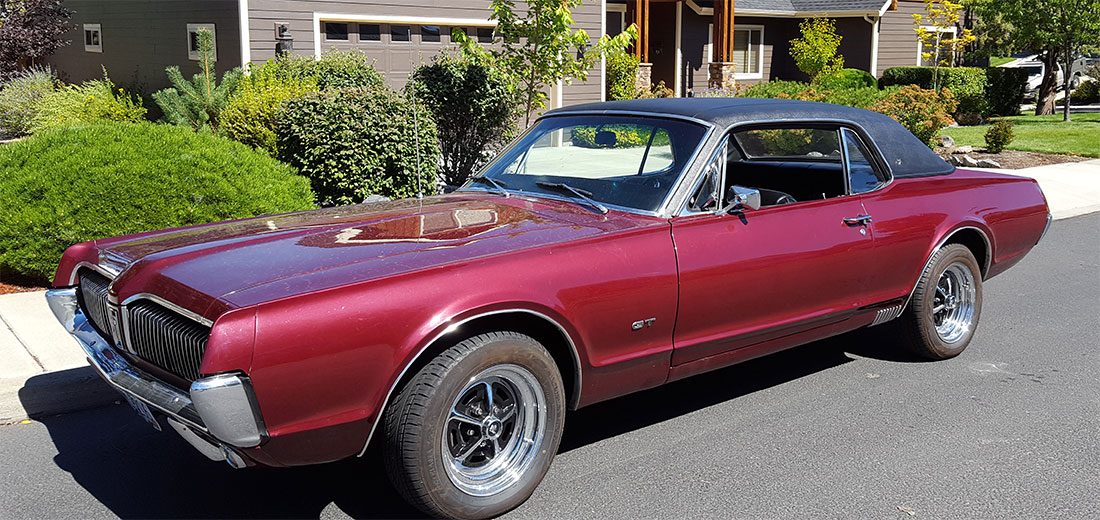 CCOA #9870 | Conan Tigard | 1969 Mercury Cougar | "Smurf"
Exterior: Competition Blue w/ Black Vinyl Top | Interior: White Vinyl
Location: Sugarland, Texas