Mercury Cougar 1:18 Scale Diecast Cars
Even more detailed than the 1:64 scale diecasts, the 1:18 scale diecasts are something to behold. They are works of art and look just like the real thing. These large diecasts are extremely beautiful and highly sought after.
Check out these 1:18 scale Mercury Cougar diecast cars.
If you have a 1:18 scale Cougar diecast car that is not on this page and would like it included, please send a clear and bright picture of the car in its packaging to the webmaster. Please include the year of release and if it is in a group. Ex: Superfast.
To zoom in on an image, click on it once.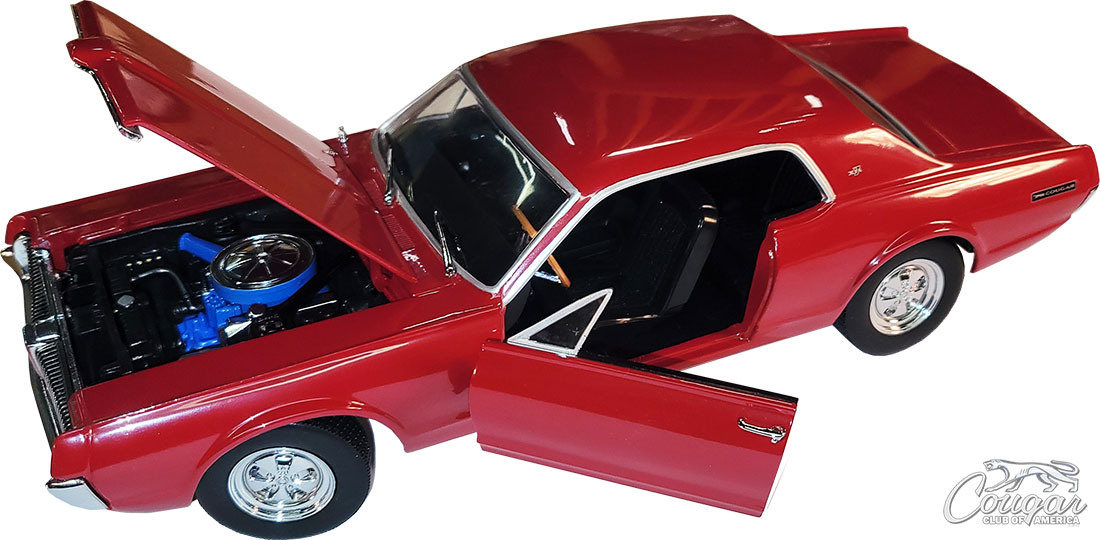 Action Performance Companies Inc. Mercury Cougar
Auto World Mercury Cougar
Name: 1969 Mercury Cougar Eliminator
Year: 2019
Color: Competition Orange
Scale: 1:18
Series: American Muscle
Special: 50th Anniversay of the BOSS Engines: 1969-2019
Photo: Brian Carpenter

Ertl Collectibles Mercury Cougar
Name: 1969 Cougar Eliminator
Year: 2005
Color: Orange
Scale: 1:18
Series: American Muscle
Edition: Collector
Photo: Randy Goodling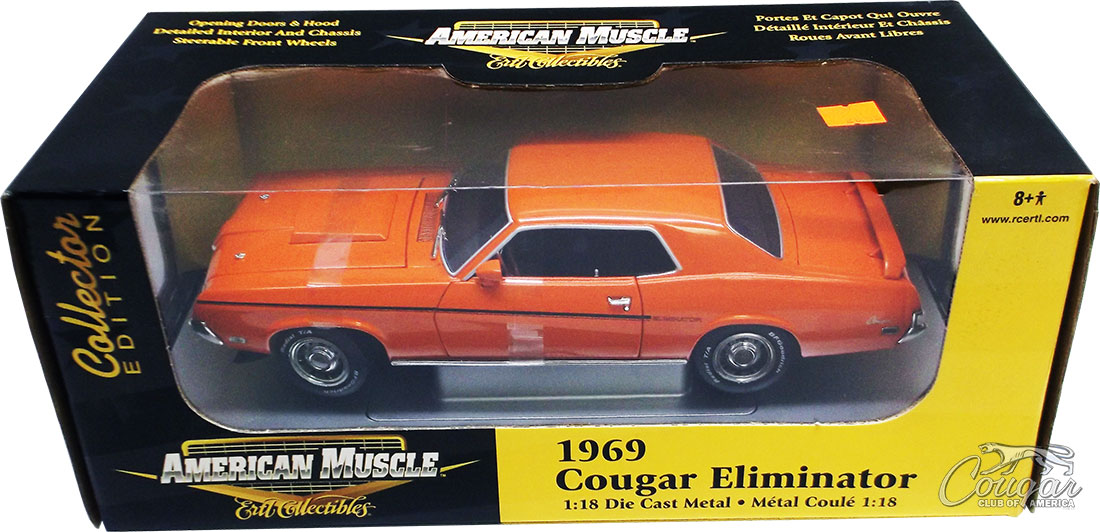 Name: 1969 Cougar Eliminator
Year: 2005
Color: Black Chrome
Scale: 1:18
Series: American Muscle
Edition: Collector
Special: Chase
Photo: Randy Goodling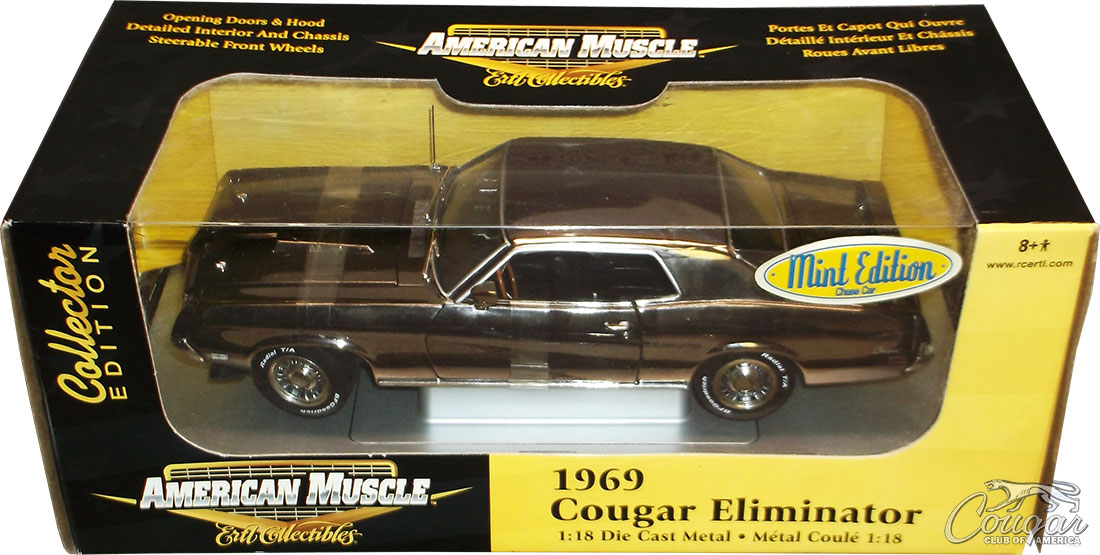 Name: 1969 Cougar Eliminator
Year: 2005
Color: Blue
Scale: 1:18
Series: American Muscle
Edition: Elite
Special: 1 of 5,000
Photo: Randy Goodling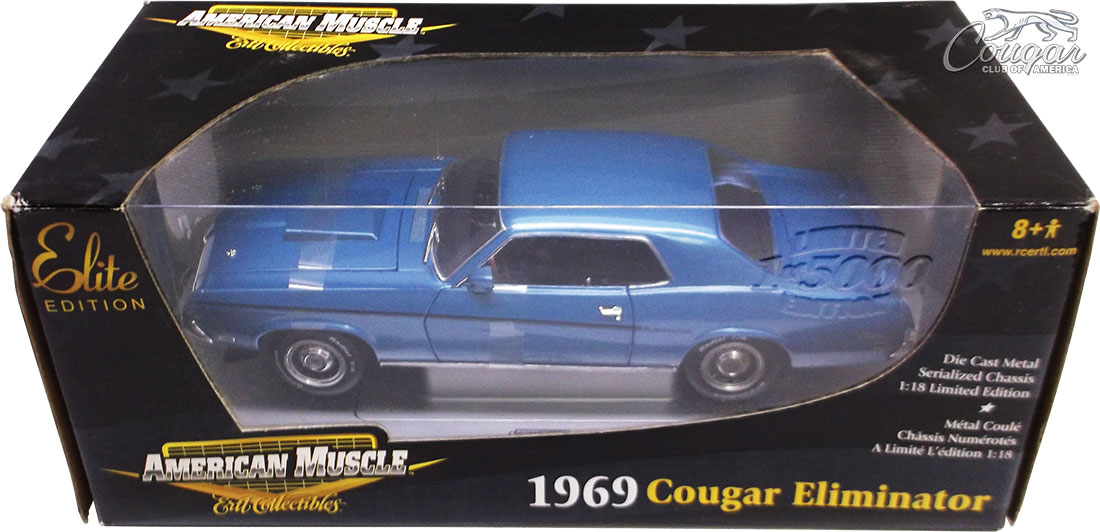 Name: 1967 Mercury Cougar Racing
Color: Trafalgar Blue w/ Gold Top
Driver: Paul Westburg
Scale: 1:18
Series: American Racing
Photo: Conan Tigard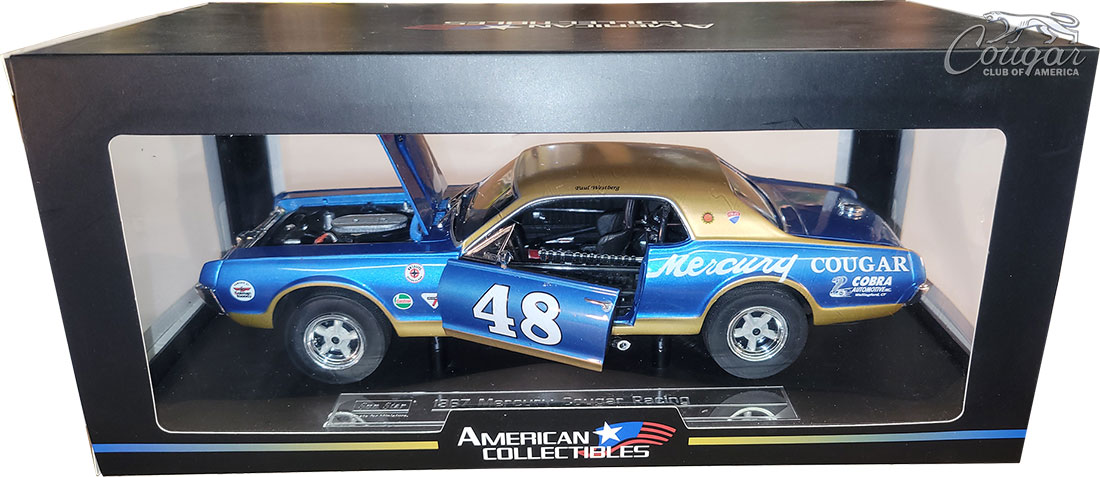 Name: 1967 Mercury Cougar XR-7
Color: Inverness Green
Scale: 1:18
Series: Classic Models
Photo: Keith Hyatt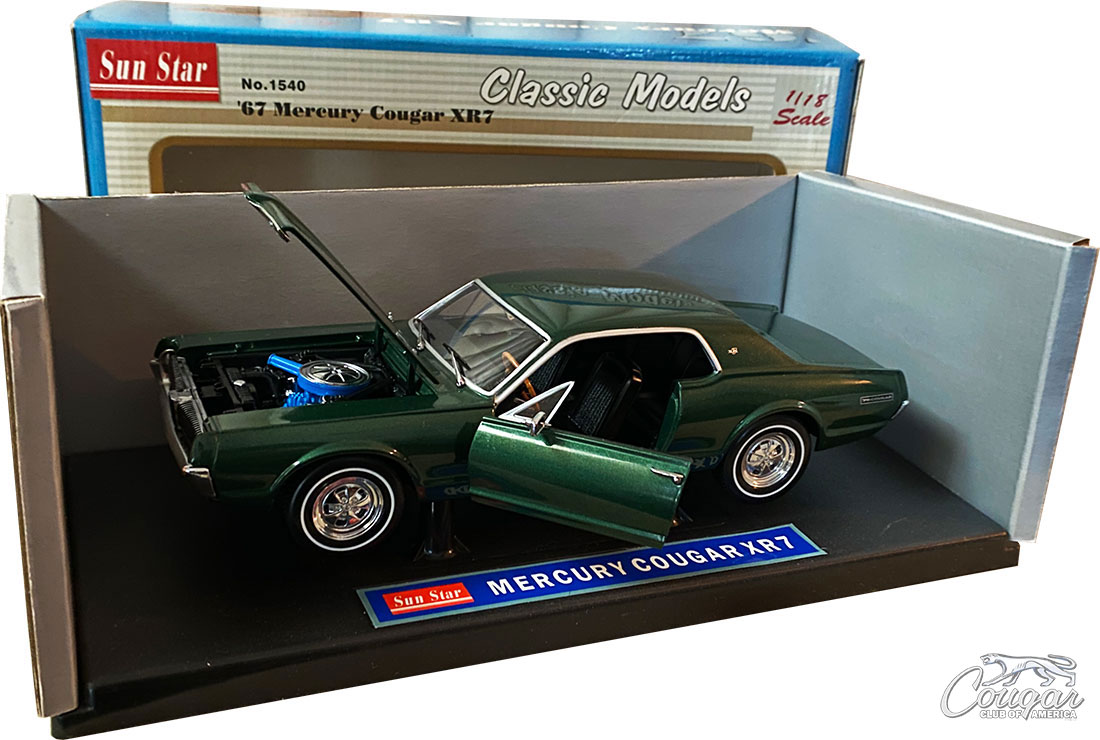 Name: 1970 Mercury Cougar XR-7
Year: 2006
Color: Blue w/ Black Top
Scale: 1:18
Retailer: K-B Toys
Photo: Randy Goodling