Auto World Mercury Cougar 1:64 Scale Diecast Cars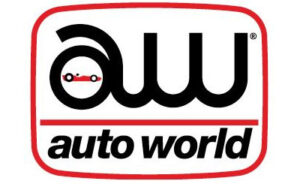 Oscar Koveleski founded Auto World in the basement of his home in Scranton, Pennsylvania in 1958. Auto World works with top licensors, not only in the world of slot cars but also American Muscle 1:18 scale diecast replicas, AMT, MPC and Polar Lights model kit lines.
Check out these Auto World Mercury Cougar diecast cars.
If you have an Auto World Cougar that is not on this page and would like it included, please send a clear and bright picture of the car in its packaging to the webmaster. Please include the year of release and if it is in a group. Ex: Superfast.
For more information on Auto World, click on the image above to visit the Auto World Store website.
To zoom in on an image, click on it once.
2017 Auto World Mercury Cougar
Name: 1969 Mercury Cougar
Year: 2017
Color: Lime Green
Series: Deluxe Series: Release 1
Version: A
Photo: Randy Goodling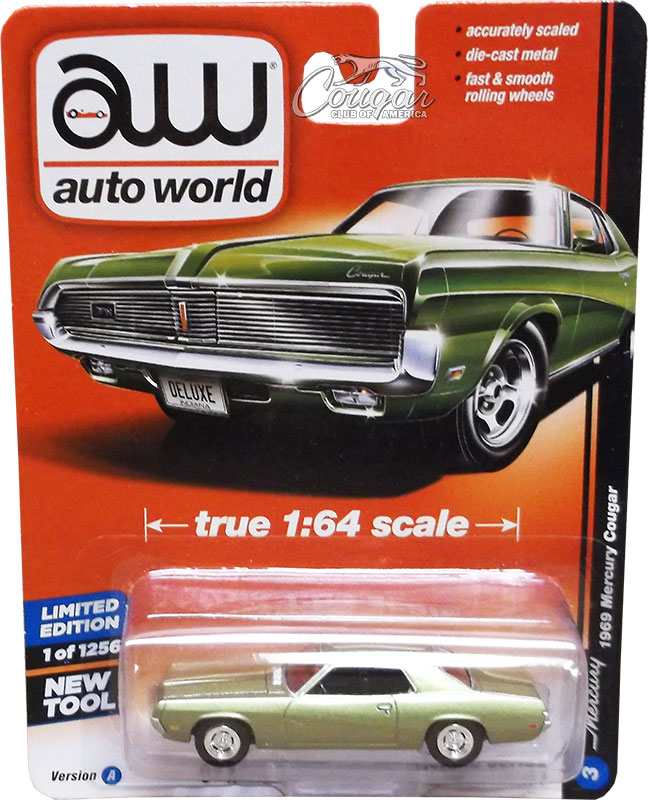 Name: 1969 Mercury Cougar
Year: 2017
Color: Maroon
Series: Deluxe Series: Release 1
Version: B
Photo: Conan Tigard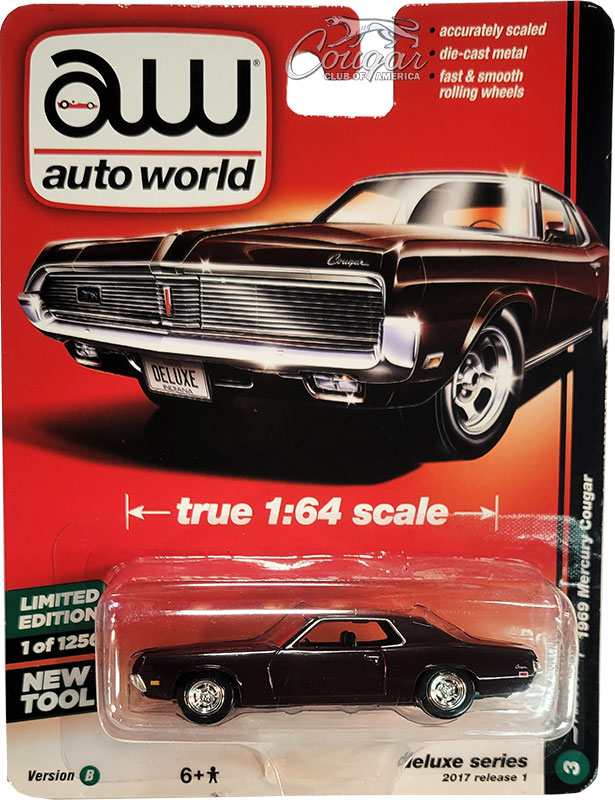 2013 Auto World Mercury Cougar