Mercury Cougar Plastic Models
Now, if you are the type of Cougar enthusiast that is good with your hands, you may have spent some time putting together Mercury Cougar plastic models. There were quite a few Cougar models made over the years, cover a wide range of years.
Check out these Mercury Cougar plastic models.
If you have a  Cougar plastic model that is not on this page and would like it included, please send a clear and bright picture of the car in its packaging to the webmaster. Please include the year of release and company name.
To zoom in on an image, click on it once.

AMT Mercury Cougar Plastic Models
Etrl Collectibles Mercury Cougar Plastic Models
Lindberg Mercury Cougar Plastic Models
Name: '63 Cougar II: Original Ford Concelt Car
Year: 1996
Description: Authentic Ford Scale Model
Includes: Additional Performance Engine Parts
Scale: 1:25
Photo: Dennis Pierachini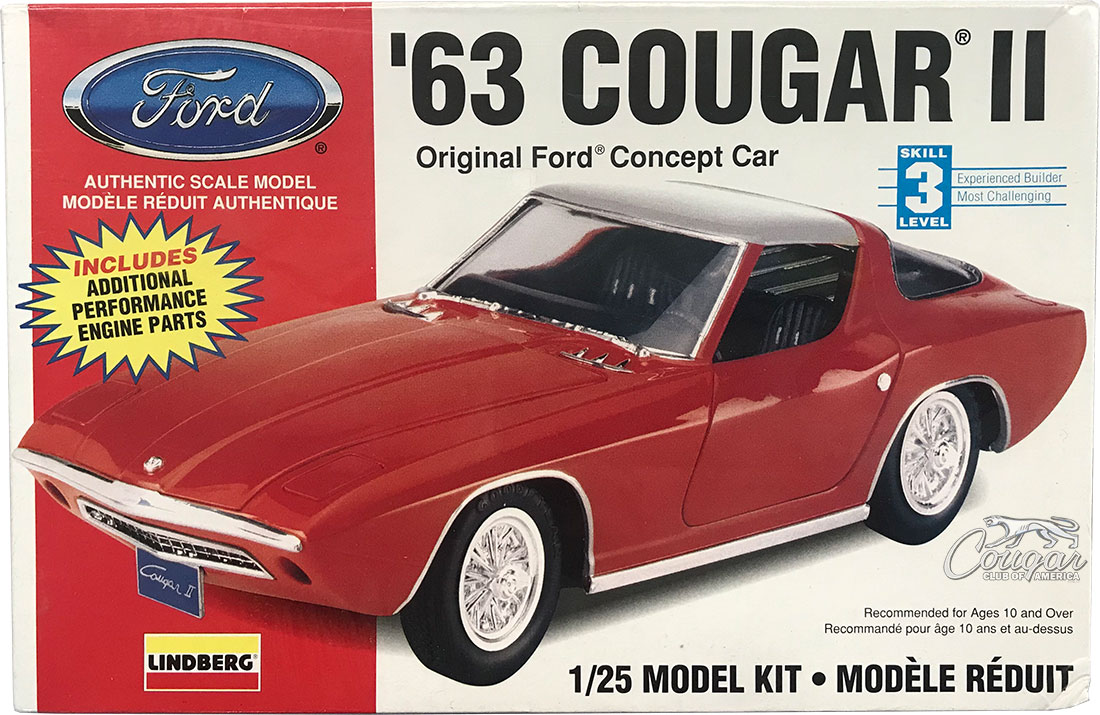 MPC Mercury Cougar Plastic Models
Name: '72 Cougar
Year: 1971
Description: Customizing Kit with Three Building Versions
Scale: 1:25
Photo: Dennis Pierachini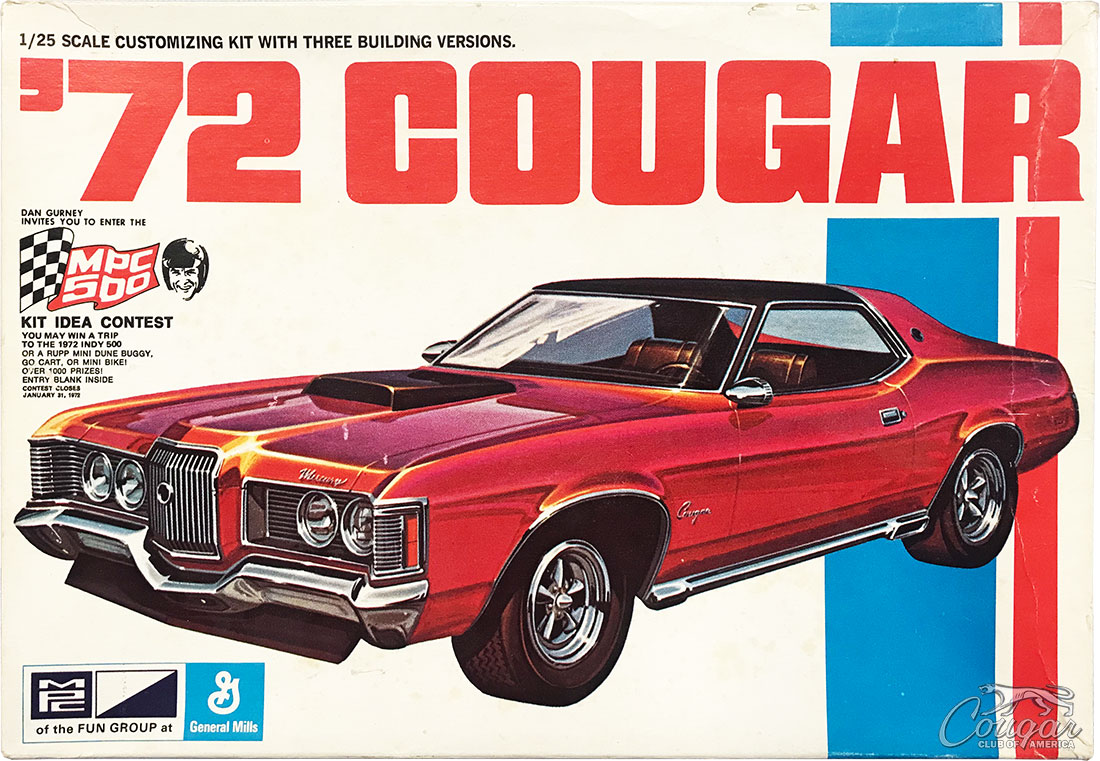 Nakamura Mercury Cougar Plastic Models
Name: Merucry Cougar (1970)
Year: 1970
Description: Customizing Kit with 3 Building Versions
Option: Motorized
Scale: 1:20
Dimensions: 13″ x 19½"
Photo: Dennis Pierachini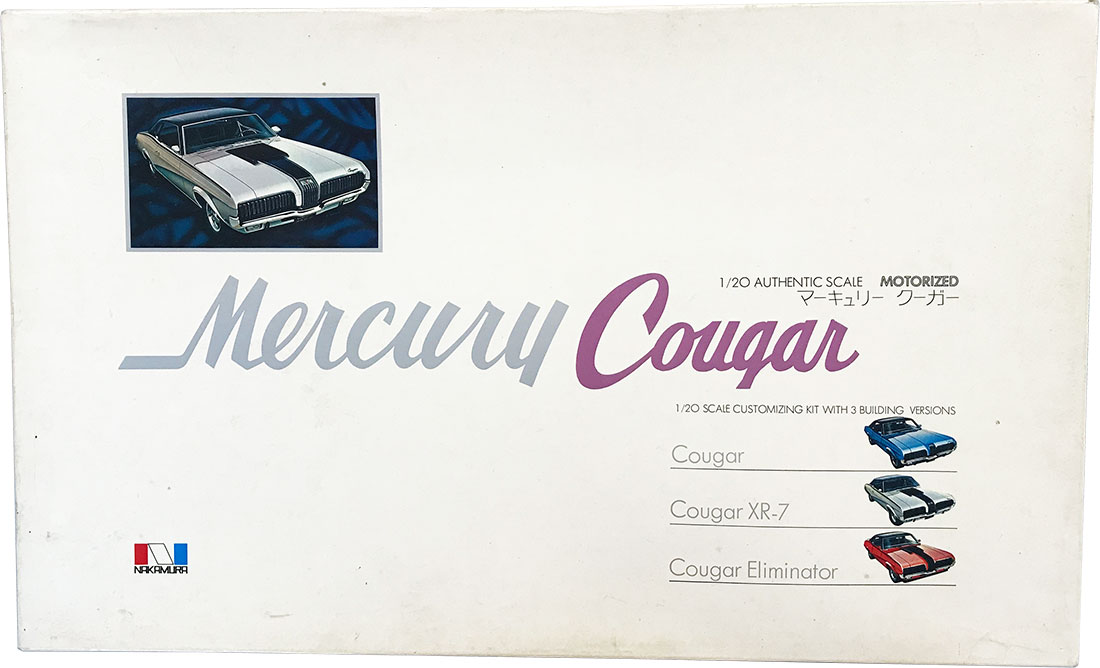 Palmer Plastics, Inc. Mercury Cougar Plastic Models
Name: 1968 Cougar Hardtop
Year: 1968
Description: Complete with Plated Parts
Motorized: Yes
Scale: 1:26
Photo: Dennis Pierachini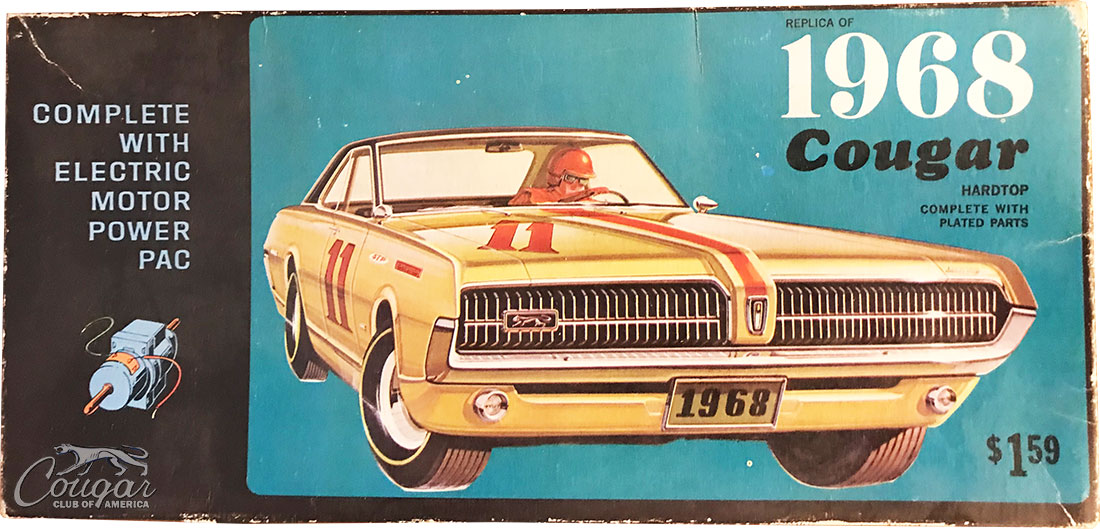 Revell Mercury Cougar Plastic Models
Name: 1989 Cougar XR-7
Year: 1989
Description: Kit can be built in one of two ways.
Scale: 1:25
Photo: Dennis Pierachini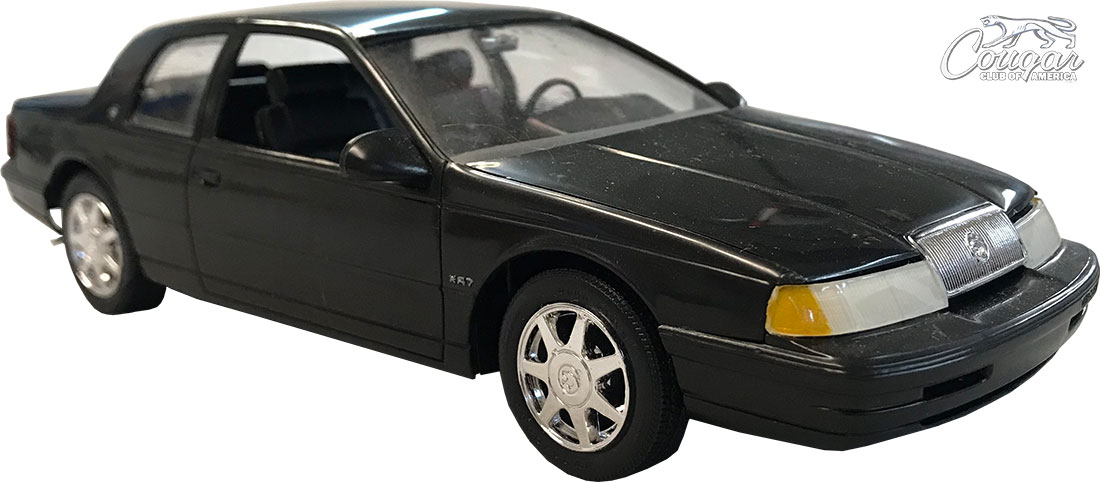 Customized One-of-a-Kind Mercury Cougar Plastic Models