Racing Champions Mercury Cougar 1:64 Scale Diecast Cars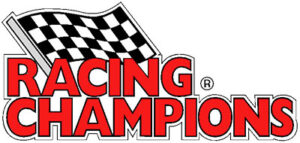 Racing Champions Corporation of Glen Ellyn, Illinois, achieved tremendous success in the early 1990s with licensed vintage stock and authentic contemporary cars. In 2000, Racing Champions Ertl introduced high-detail models with features that brought its cars to a new level of accuracy not seen before in such a small scale. These included elements such as opening hoods and trunks and taillight and headlight lenses molded separately in transparent plastic.
Check out these Racing Champions Mercury Cougar diecast cars.
If you have a Racing Champions Cougar that is not on this page and would like it included, please send a clear and bright picture of the car in its packaging to the webmaster. Please include the year of release and if it is in a group. Ex: Superfast.
For more information on Racing Champions, click on the image above to visit the Racing Champions Auto World Store website.
To zoom in on an image, click on it once.
2020 Racing Champions Mercury Cougar
Name: 1969 Mercury Cougar
Year: 2020
Color: Competition Orange
Series: Mint: Release 1
Scale: 1:64
Photo: Conan Tigard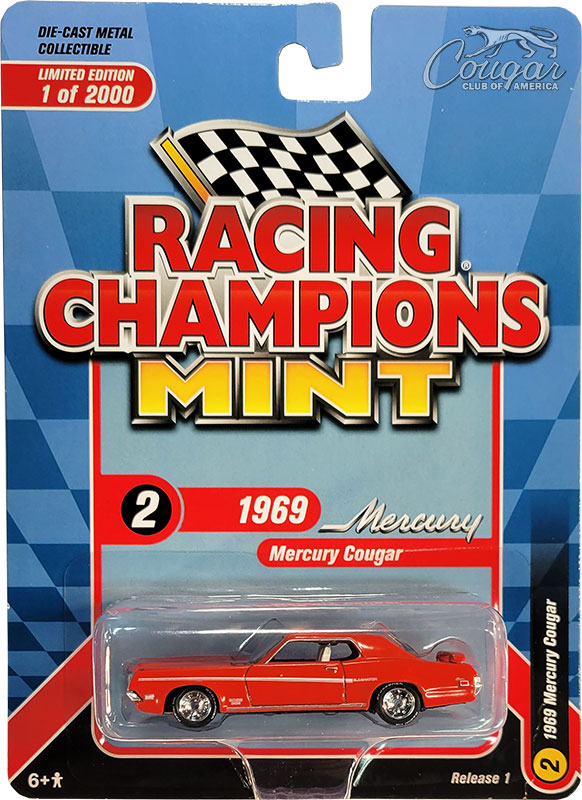 1999 Racing Champions Mercury Cougar