CCOA Member's Rides:
Newest Rides
With so many CCOA Member's Rides Cougars on a multitude of pages, finding the newest cars that have been added is a daunting task. Still, visiting each Cougar model year page and checking out all of these beauties is still a fun time to be had by all.
Now you can see the last ten additions to Member's Rides Mercury Cougars right here. Of course, each of these Cougars is also on the model year page too. Make sure you keep checking this page as it is always changing as more rides are added.
NOTE: If you are a member of the CCOA and your Cougar isn't on one of these pages, please contact the webmaster. He will happily add it for you.
A big Thank You to CCOA #10446 Kirk Grier for suggesting a Newest Rides page.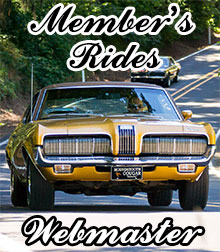 Tigard, Conan
Member's Rides Contact
CCOA #10501 | Ron Davis | 1979 Mercury Cougar XR-7
Exterior: Dark Cordovan Metallic w/ Cordovan Valino Landau Vinyl Top | Interior: Cordovan Velour
Location: New Port Richey, Florida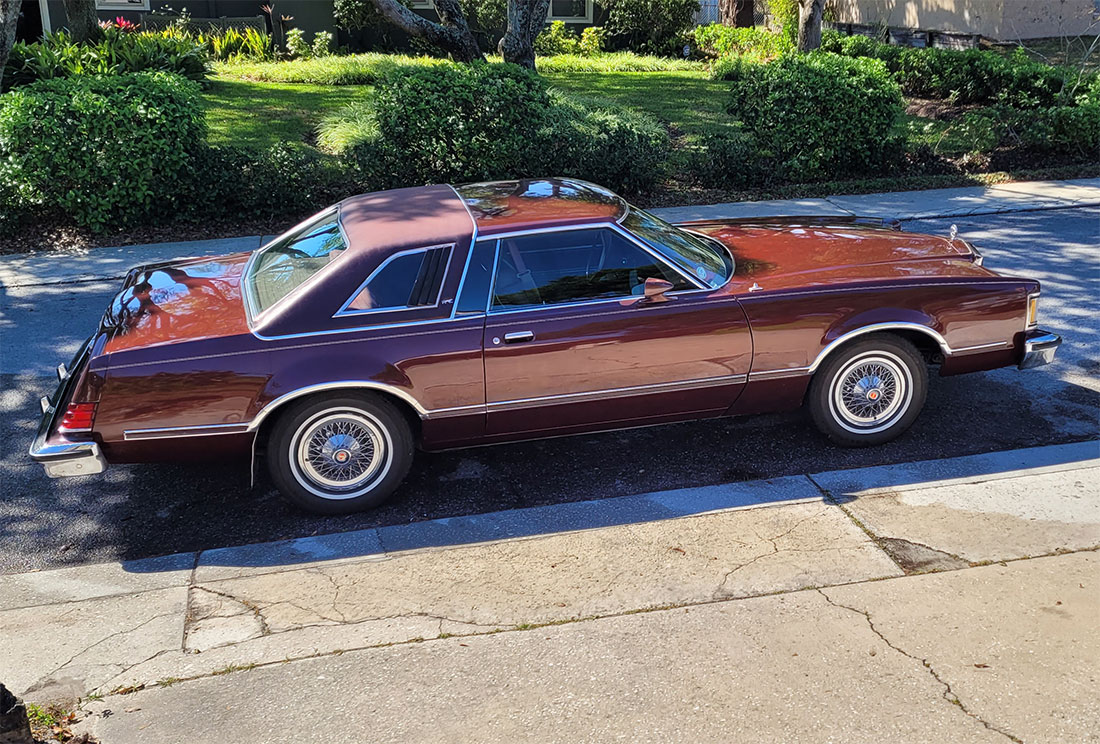 CCOA #10484 | Anthony "Tony" Paolerico | 1969 Mercury Cougar Eliminator | 428CJ Ram Air | "Not so Mellow Yellow"
Exterior: Competition Yellow | Interior: White Vinyl Comfort Weave
Location: Fort Myers, Florida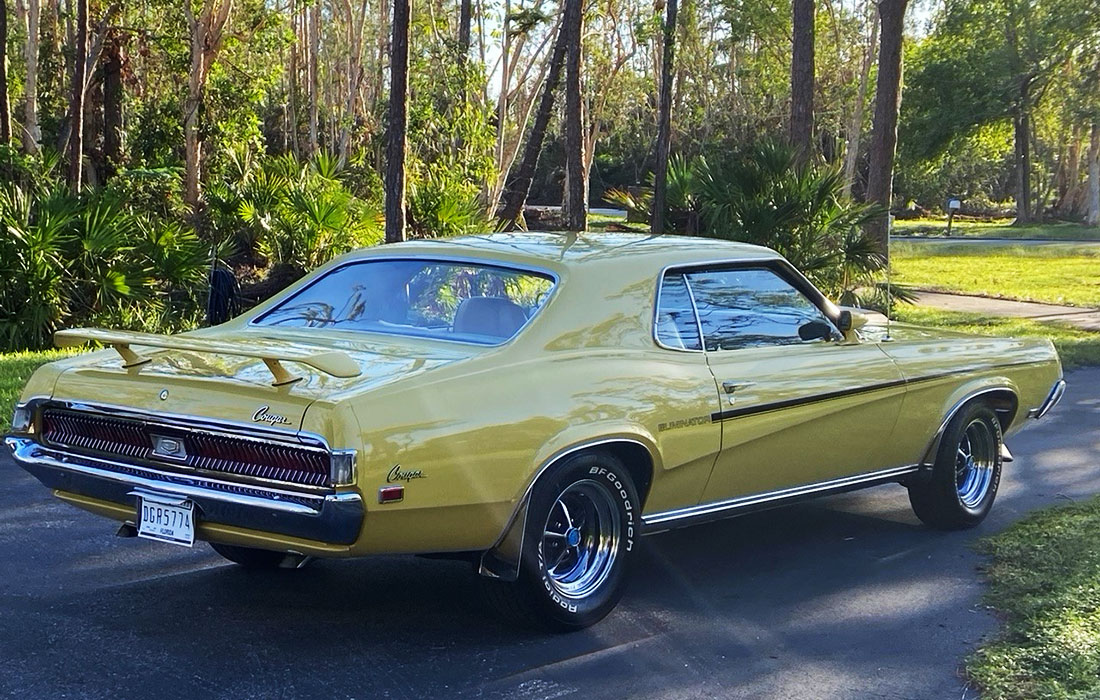 CCOA #10496 | Earl Kelly | 1968 Mercury Cougar
Exterior: Saxony | Interior: Black Vinyl
Location: Oakdale, California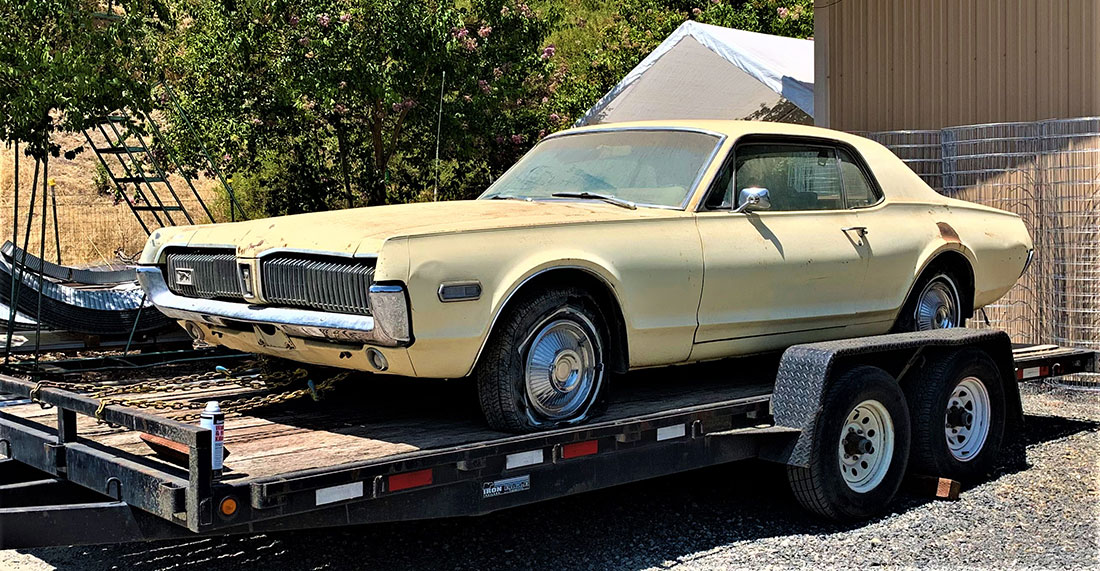 CCOA #10513 | David Bran | 1972 Mercury Cougar XR-7 Convertible | 351 Cobra Jet (Q-Code)
Exterior: White w/ White Convertible Top | Interior: White Comfort Knit Décor
Location:
Fallston, Maryland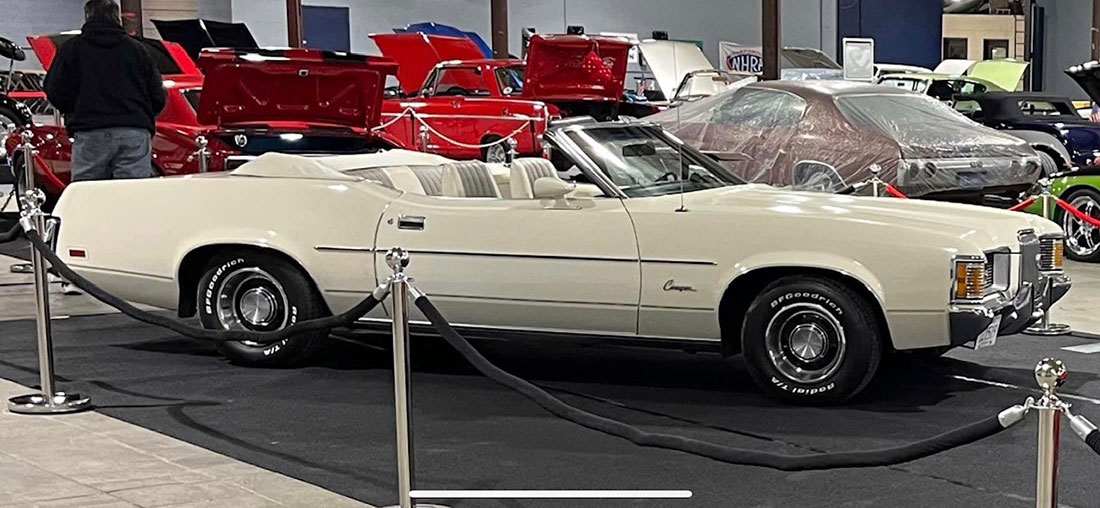 CCOA #10406 | Robert & Joseph Hevezi | 1971 Mercury Cougar XR-7 Convertible
Exterior: Medium Brown Poly. w/ Light Brown Convertible Top | Interior: Brown Leather
Location:
Valparaiso, Indiana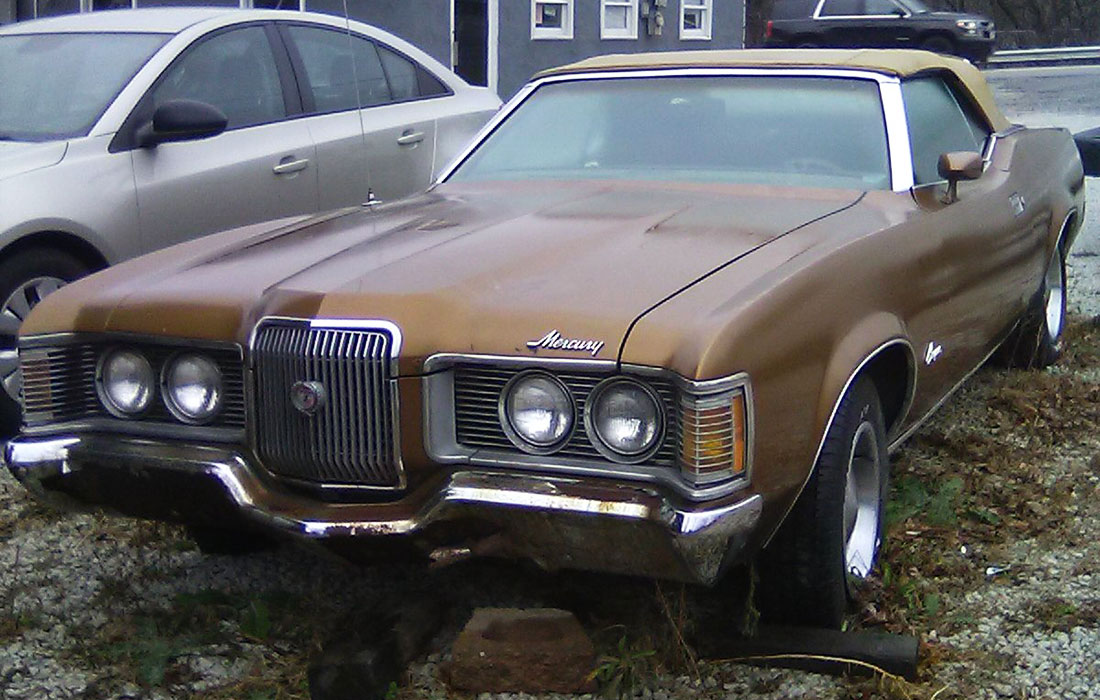 CCOA #6694 | Randall Bolyard | 1967 Mercury Cougar
Exterior: Sage Gold Poly. w/ Black Vinyl Top | Interior: Black Vinyl
Location: Rolla, Missouri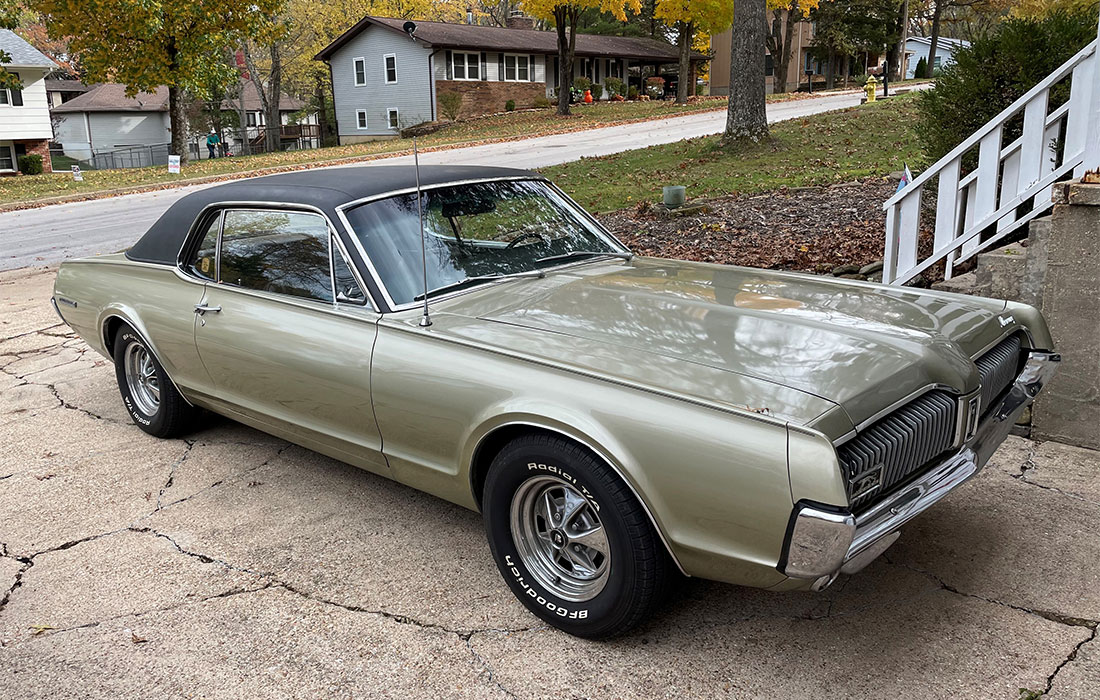 CCOA #9809 | Randy Cavner | 1970 Mercury Cougar XR-7 Convertible
Exterior: Black w/ Black Vinyl Top | Interior: Black Leather
Location: Baldwin City, Kansas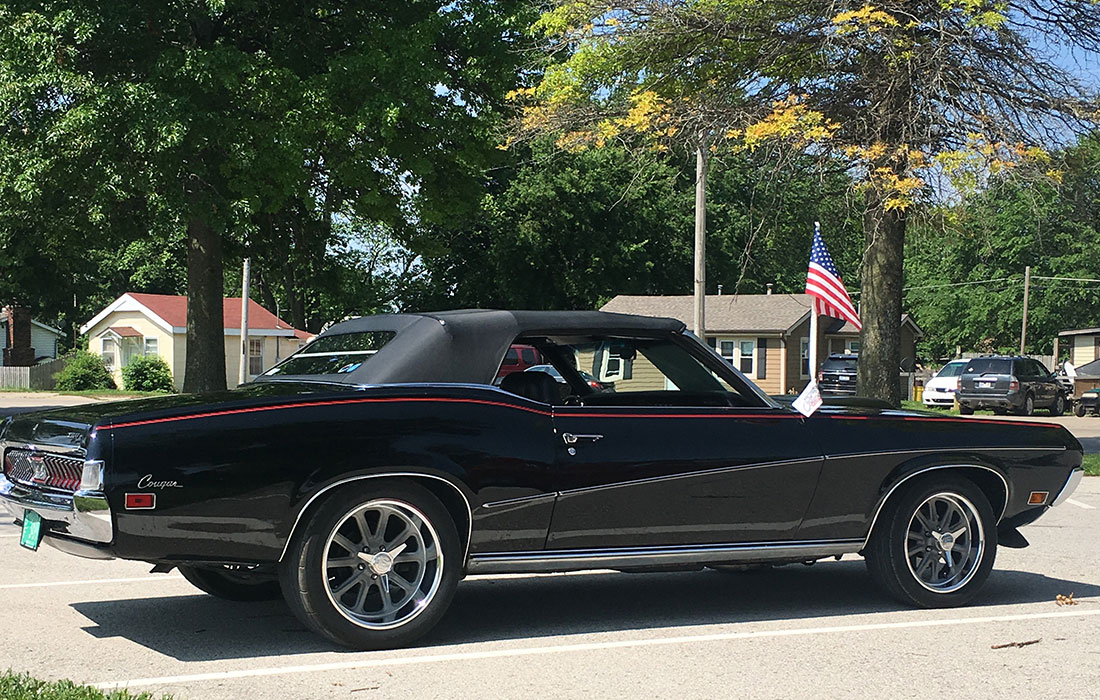 CCOA #9809 | Randy Cavner | 1970 Mercury Cougar Eliminator | 4-Speed
Exterior: Competition Green | Interior: Black Houndstooth Vinyl & Cloth Décor
Location: Baldwin City, Kansas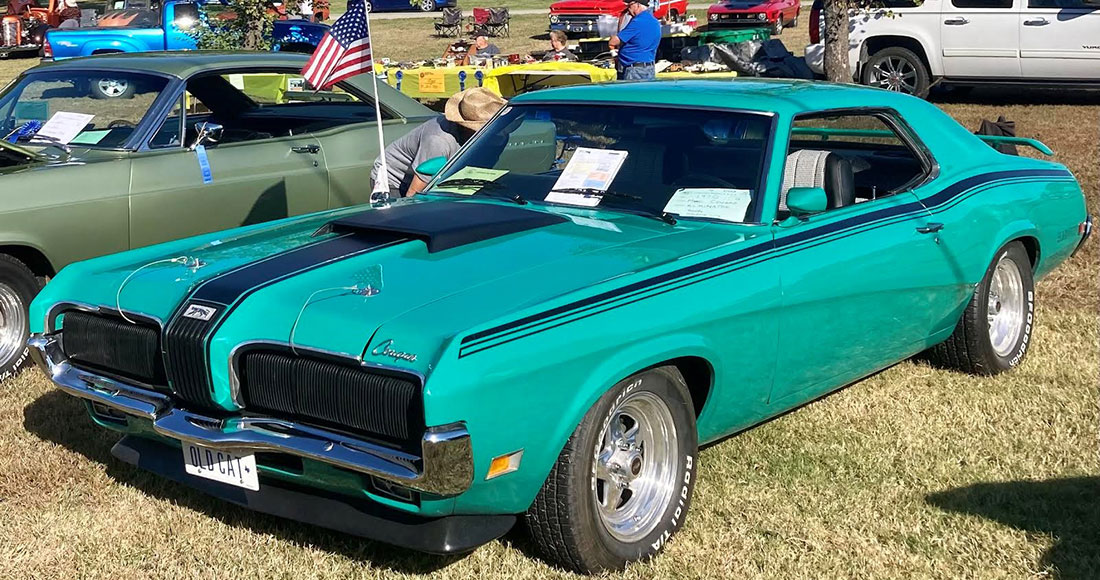 CCOA #10429 | Terry Purdy | 1967 Mercury Cougar
Exterior: Jamaican Yellow w/ Black Vinyl Top | Interior: Black Vinyl Benchseat
Location: Auburn, Washington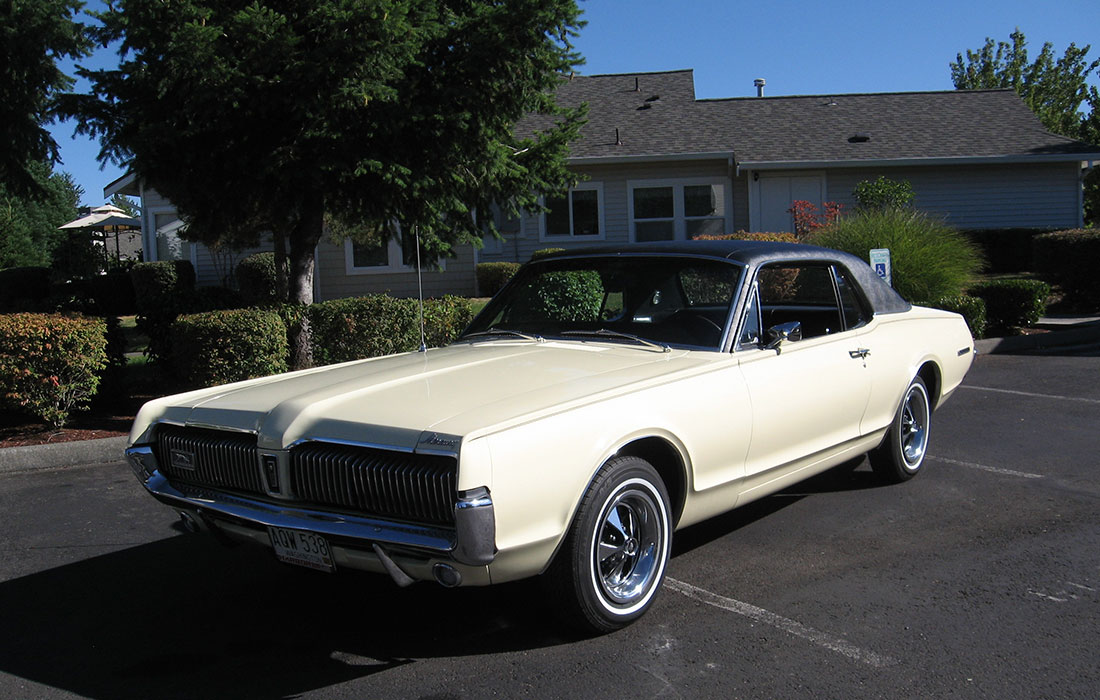 CCOA #10424 | Jeff Alderson | 1968 Mercury Cougar XR7-G
Exterior: Black Cherry w/ Black Vinyl Top | Interior: Black Vinyl
Location: Racine, Wisconsin