Cougar Enthusiasts Websites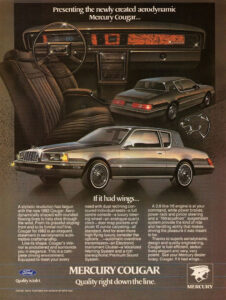 The classic Mercury Cougar has a lot of fans and enthusiasts in the world. There are people that love of the early muscle car Cougars, the luxury years, the mid-sided years, the MN-12 chassis years, and finally the front-wheel drive sport compact years. There are enthusiats for each generation of Mercury Cougar, which is as it should be.
If you are looking for fellow enthusiasts of the type of Mercyury Cougar that you love, check out the websites listed below. Another great place to be involved in is Facebook Groups. You can rest assured that there is a group for every generation. When you join on, or more, of these groups, you can post and reply to anything ithe Duscussion area. It is a great source of information for any Cougar enthusiast
If you have a Cougar Enthustist website that is not listed here, please contact the webmaster. 
1969 Rocky Mountain Life Cougars by Robert Nowland
428CJ Registry (primarily Mustang, but much applies to Cougars also)
Aero Cats (1989-1997 MN12 Cougar Forum)
Boss 302 Registry (Cougar & Mustang)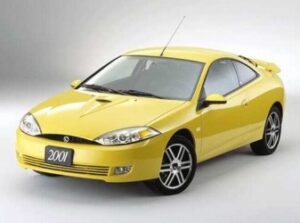 Capri Club North America (CNCNA) – The car that helped Lincoln-Mercury survive the'70s
Catvert – Bill Pratt's 1968 XR7 Convertible
Cool Cats (1983-1988 Cougar Forum)
Harry Unruh's 1969 Mercury Cougar Eliminator
International Mercury Owner's Association
Loren Baldwin's 1969 Mercury Cougar Eliminator
Mercury Cougar Net (Forum)

New Cougar Forum
Quicksilver Cougar Pages (1967 Cougar)
Super Coupe Club of America (1989-90 Cougar)