Parts & Supplies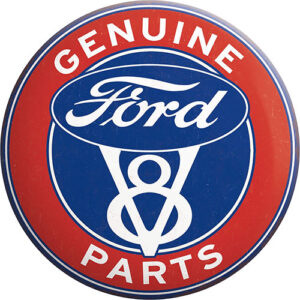 This page is chocked full of Cougar Parts Vendors that can help you purchase the parts and supplies you need for your classic Mercury Cougar. Whether you are restoring your Cougar, or just needing parts to maintain it, you have found the right place to visit.
Always use genuine Ford parts, when you have the chance.
If you are a vendor and would like your Ford-Lincoln-Mercury-related website listed here, please contact the webmaster.
AMK – Restoration hardware for 1960's and 1970's Cougars and Mustangs
Auto Krafters – Parts for classic Fords and Mercurys
Blue Springs Ford Parts–  OEM Ford, Lincoln, and Mercury parts online
Cascade Classics – Cougar restorations, parts, and services
Chockostang – Power steering and power brake rebuilding service
CJ Pony Parts – Parts for pony cars
Cougars Unlimited – Your source for Cougar and Thunderbird sequential turn signals
Desert Classic Parts – 1967-70 Chrome emblems, trim, moldings
J+D Cougar Parts, David Garron – 1967-73 used Cougar parts in New Jersey, email or (856) 364-6037 mobile
Ford Performance – Collector Vehicles, Driving Schools, Clubs and Groups – part of ford.com
Green Sales Company – Obsolete Ford Parts
The Glove Box Shop – Original owner's manuals for Cougars and other FoMoCo products.
John's Classic Cougars – Parts, supplies, accessories and books for the Mercury Cougar
Ken's Cougars – Cougar parts and supplies
Legendary Cougar Magazine – Magazine created by Mercury Cougar enthusiasts
Mansfield Restoration – 1967-70 390GT, 428SCJ, and 428CJ parts and restoration
Marti Auto Works – Ford and Mercury restoration supplies, books, original invoices, production reports. Marti also offers the finest reproduction data/engine/carburetor tags and window stickers.
Mustang Depot – Ford Mustang and Mercury Cougar parts in Canada
Mustangs Market – Cougar Parts
Northeast Classic Cougar (eBay) – Classic Cougar parts
NPD – National Parts Depot – Cougar Division
Perogie Enterprises – Cougar & FE parts
Randy Goodling – Used Mercury Cougar parts
RRS Online – Aftermarket manufacturer of suspension and steering for 1960's and 1970's Mercury cars
Under 1981 – Used Mercury Cougars for sale
West Coast Classic Cougars – New, restored, and used Cougar parts, plus Cougars for sale

Inclusion or omission of a vendor on this page does not imply endorsement or disapproval from the CCOA. This page is being provided solely as a resource to visitors. Similar to other vendor lists, the CCOA is not acting as a party in any transaction through the use of this service whatsoever, and provides this space solely as a service to Cougar enthusiasts. The CCOA is not responsible and cannot be held liable for any transactions using this site. It is the buyer's and seller's responsibility to make sound judgments. Any vendor issues are best dealt with directly with the vendor.