Specialty Parts and Restoration Service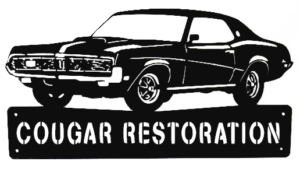 Sometimes, you need to find a specialy part for your classic Mercury Cougar. Luckily, we have come up with a list of vendors that may be able to help you with this.
Do you have a Mercury Cougar that needs to be resored, but you don't have the time or knowledge on how to go about this amzing feat? Maybe you should have your car remade by a Restoration Expert.
Check out this list of specialty parts vendors and restoration companies.
If you are a vendor and would like your Ford-Lincoln-Mercury-related website listed here, please contact the webmaster.
3D Printed Classic Parts – Article about companies that use 3D printing to create classic parts to restore a collectible car
Bill Basore – Fuel sending unit rebuilding service. This is primarily for the XR-7 and Eliminator low fuel senders that are not currently being reproduced, but I can rebuild any sender which is important for those that want to be numbers matching. Phone: 480-239-5537 cell
Booster Dewey – Power Brake Booster Restoration
Blue Dot Specialties – Power steering hoses to concourse standards
Cascade Classics – Classic Cougar, Mustang, and Bronco Resotration, Repairs, and Parts
Coker Tires & Wheels – Cougar-Styled Steel Wheels and OEM wheels
Dillotronics – K10 hazard relays
G-Car – Plastic dash parts rechroming
Hubcaps – Cougar hubcaps, center caps and wheel covers
Instrument Services, Inc. – Specializing in Automotive Clock And Gauge Restoration
Jeff Ruhloff – 1967 and 1968 Cougar headlight long adjusting screws, Phone: 203-888-7945
Joe Woychowski – Sending unit repair and restoration – 81 Penn Ave., Niantic, CT 06357
KTL Restorations – Cougar Restorations
Retro Radio Restoration – Classic radio conversions
Rocketman's Classic Cougar Innovations – Headlight relay kits, temperature/oil/amp gauges recalibrated, tach conversions
Rode's Restoration – 1957-1977 Ford power steering
Python Restoration – Classic Ford, Mercury, Edsel, and Lincoln seat belt repair and restoration
Scott Fuller Reproductions – 1968 Shelby and Mustang Reproduction Parts, some of wich are correct for Cougars
Greg Zuch – Toploaders, email or Phone: 585-993-9699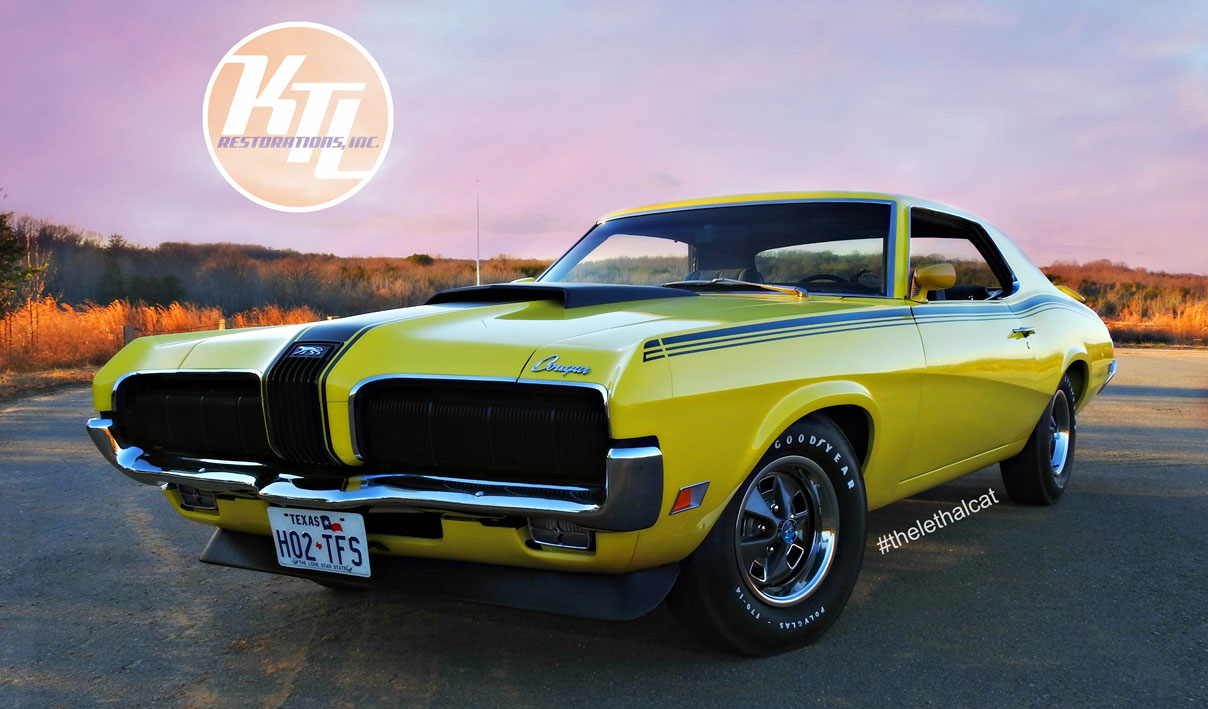 Inclusion or omission of a vendor on this page does not imply endorsement or disapproval from the CCOA. This page is being provided solely as a resource to visitors. Similar to other vendor lists, the CCOA is not acting as a party in any transaction through the use of this service whatsoever, and provides this space solely as a service to Cougar enthusiasts. The CCOA is not responsible and cannot be held liable for any transactions using this site. It is the buyer's and seller's responsibility to make sound judgments. Any vendor issues are best dealt with directly with the vendor.