Mercury Cougar Auto Transporters
Moving a classic Mercury Cougar from one location to another is something that needs to be done on occasion. There are many ways you could do this. You could drive it yourself, which can sometimes be a scary and worrisome thing. You could rent a pull-behind trailer. But if you aren't used to hauling a trailer with a heavy car on it, that could lead to trouble. The safest option of all is to hire an auto transporter to move your precious car for you. So, if you are looking for someone your move classic Mercury Cougar, check out the links below.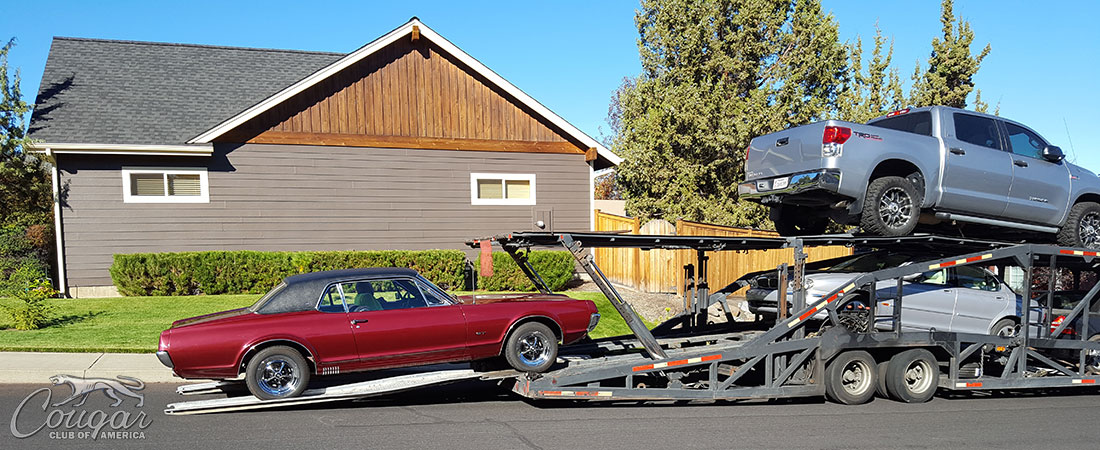 If you have a suggestion of an auto transporter for this page, please send information to the CCOA Webmaster at webmaster@cougarclub.org and it will be reviewed.
Transporting a Mercury Cougar by Jason Mueller (A-1 Auto Transport)
Jason Mueller at A-1 Auto Transport created a nice article for the Cougar Club of America about things you should know when transporting your classic Mercury Cougar. There is a lot of good and important information in this article. Having transported two Cougars myself, I wish I would have known some of these details before I hired those companies.
Download
Inclusion or omission of an auto transporter on this page does not imply endorsement or disapproval from the CCOA. This page is being provided solely as a resource to visitors. The CCOA provides this space solely as a service to Cougar enthusiasts.