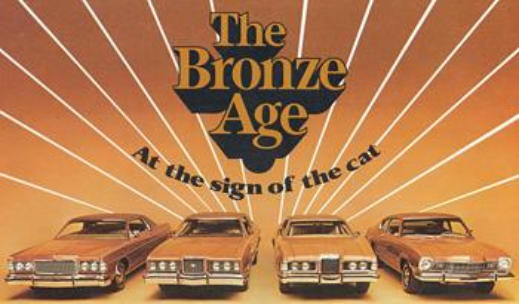 The Bronze Age Is Here!
If you want a luxury car that's also a sporty car, you want a Mercury Cougar. And now you can get the cat in Bronze by ordering the special "Bronze Age " Trim Option. If Bronze isn't your favorite color, you can select from one of six exterior colors.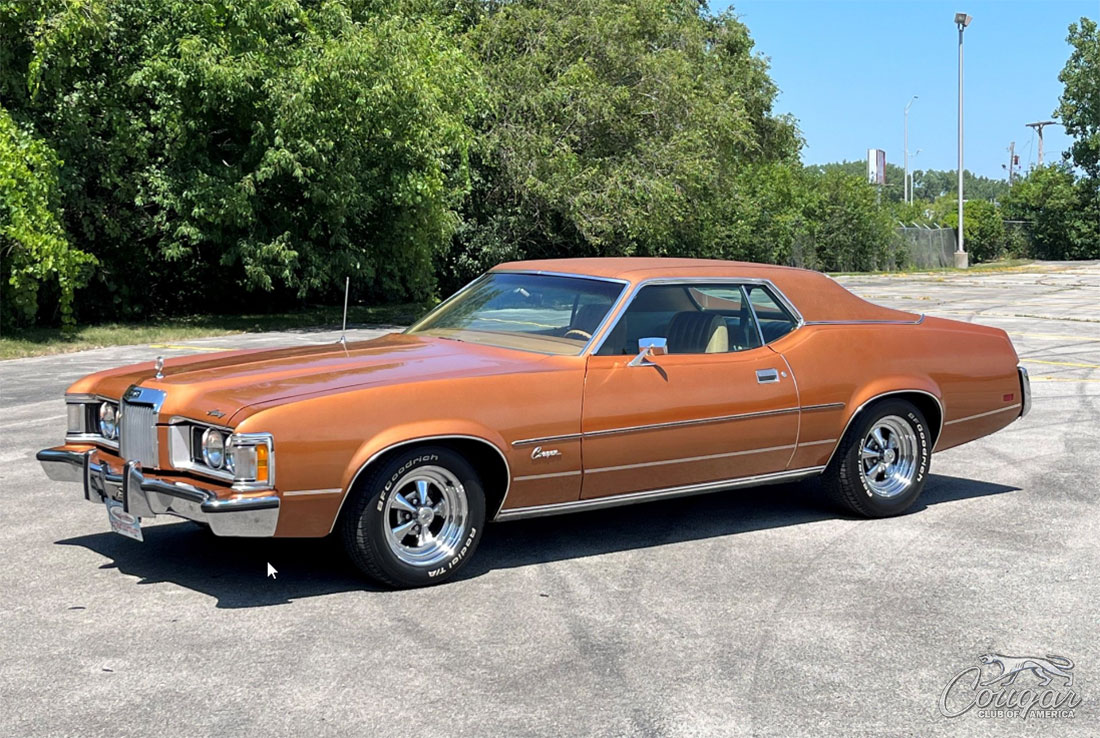 The Bronze collection includes the Monterey, Montego MX, Cougar and Comet.
"The Bronze Age collection of cars presented in bronze finishes creates a 'reintroduction' of 1973 Lincoln-Mercury products to capture the excitement and atmosphere of a new car introduction. You have new merchandise for the Spring selling season … and new opportunities to further increase your earnings. Here's your Bronze Age collection – four different special promotion packages to help zero in on four different marketing segments."
Lincoln-Mercury Product News Bulletin dated March 14, 1973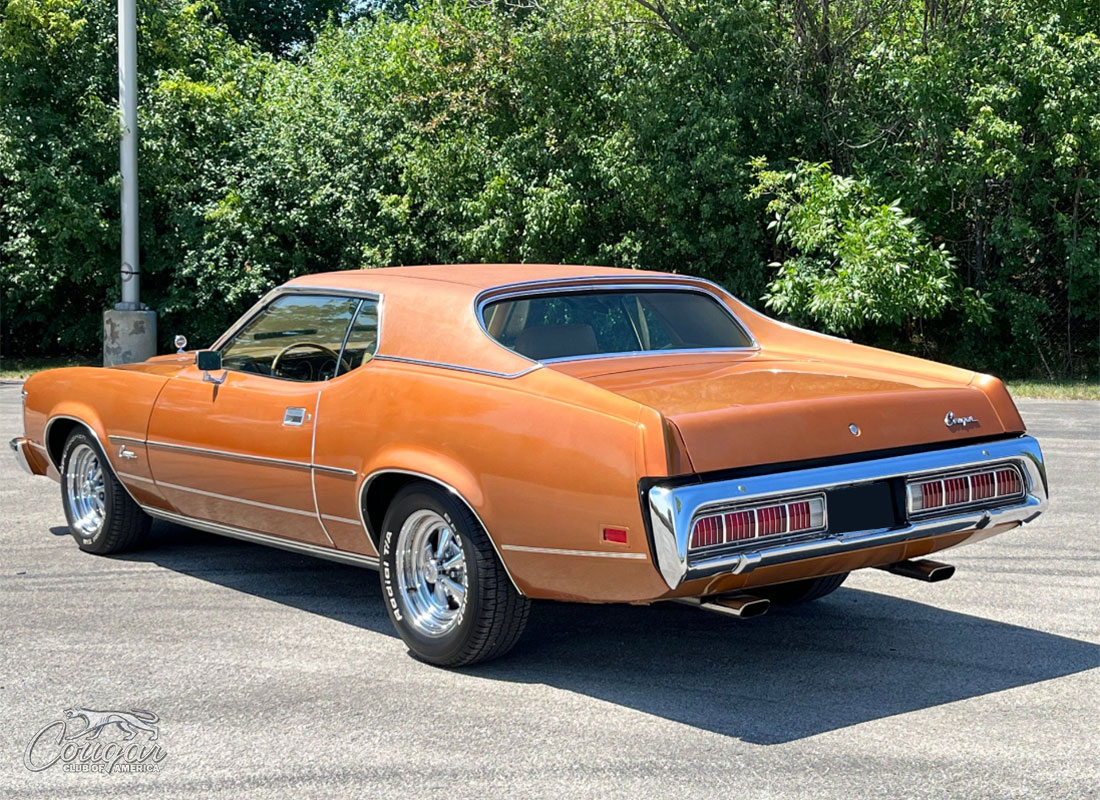 This was a 1973 marketing promotion. Similar in nature to the 1969 Sports Special package, the "Bronze Age Collection" was sold nationally on more than one Mercury model.
Information about the car first appears in the March 1973 Revision pages of the 1973 paint and upholstery book, therefore it was a spring promotion.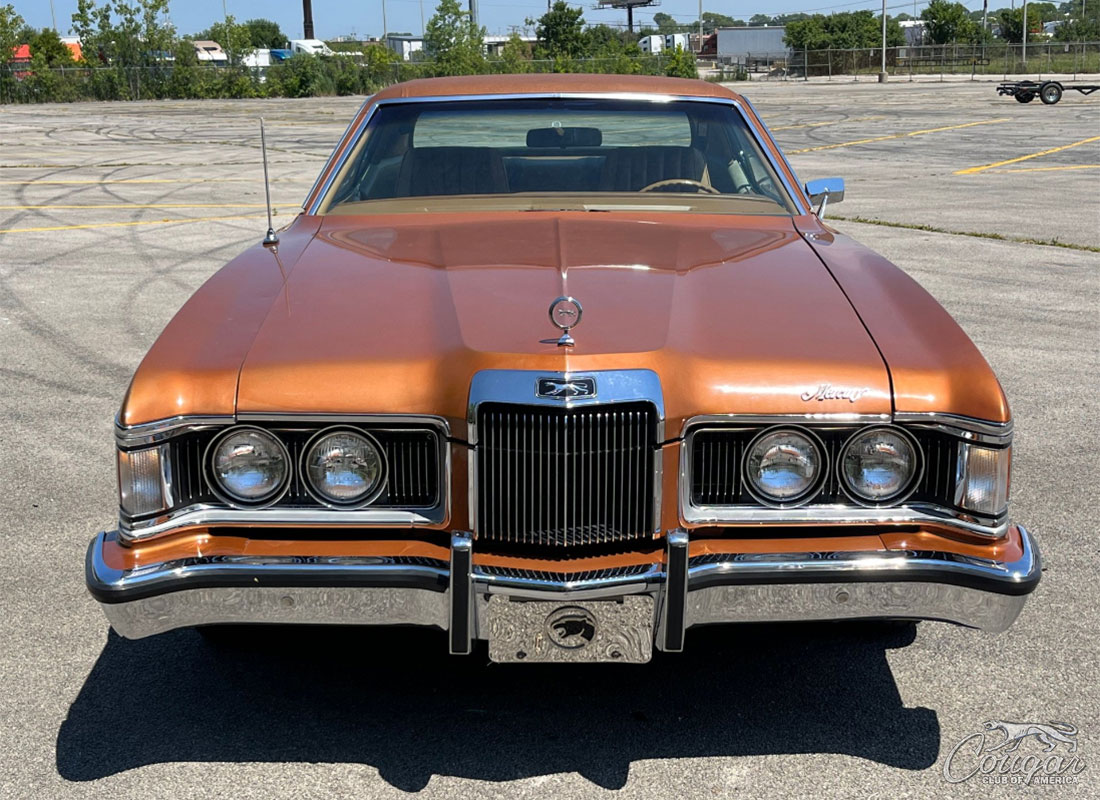 Mercury offered Bronze Age packages on the Cougar, Comet, Monterey, and Montego MX. According to the book, the Cougar Bronze Age package was offered on the standard hardtops only.
The Bronze Age Package was priced at $228.92, with 2,227 Bronze Age Cougars produced.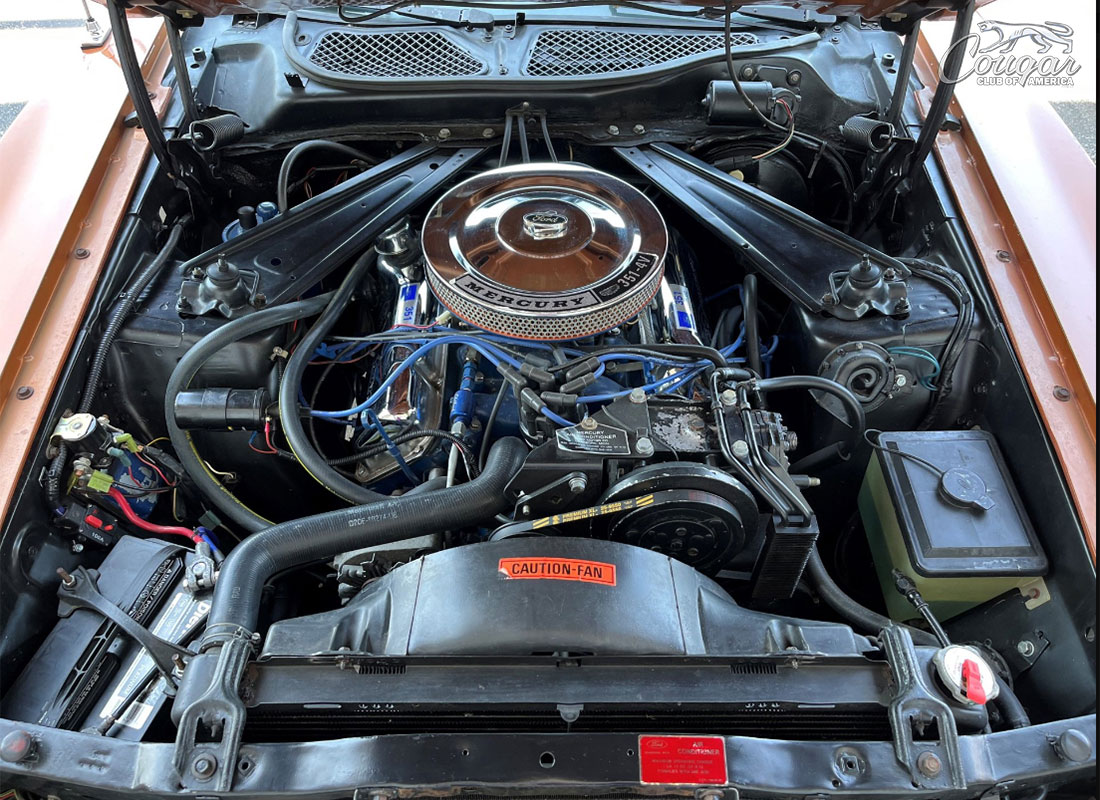 The Bronze Age Cougar has an exclusiveness and styling features that approach the XR-7 distinction.
Mercury Cougar it's not like anybody else's car.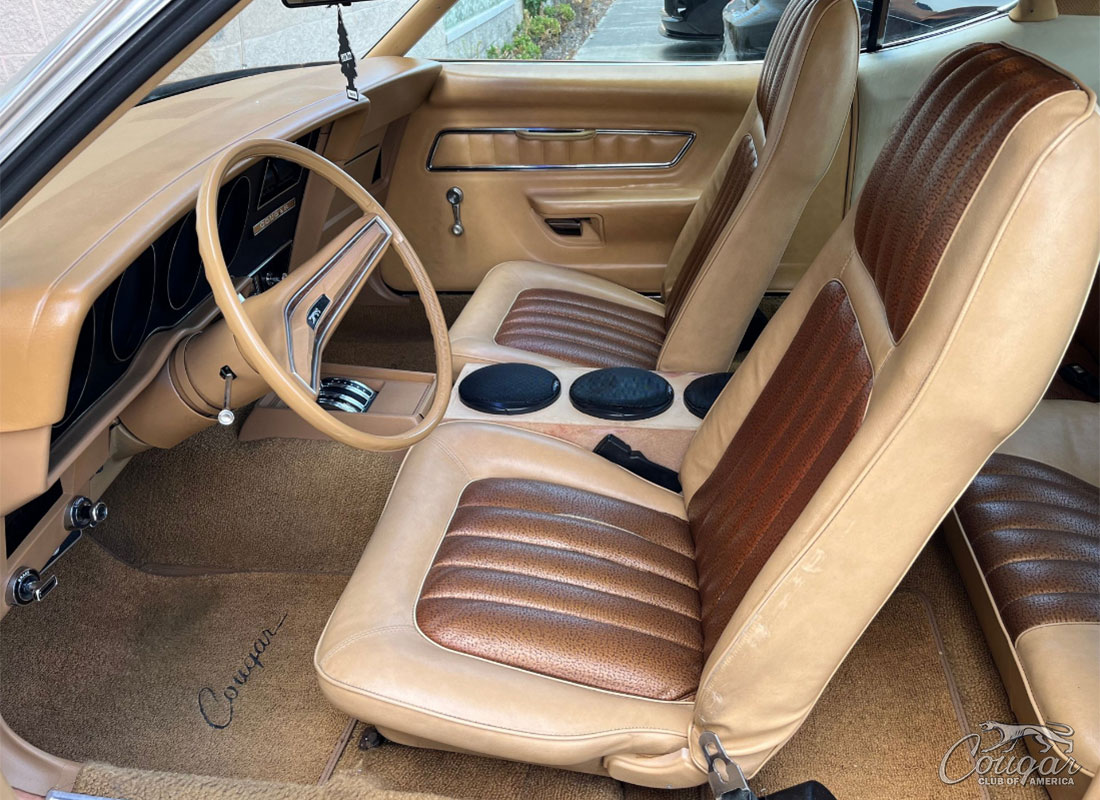 Cougar Bronze Age Features
New Laguno grain Metallic Bronze vinyl roof
New Saddle Bronze (5T) exterior paint. Or one of the six other exterior paint colors
New Tan seat facings and bolsters with Metallic Bronze vinyl seat inserts, and tan door trim panels

Interior Components: Seat upholstery, door trim, headliner, floor covering, package tray, instrument panel and steering wheel are Tan

Décor Group including deluxe steering wheel, deluxe wheel covers, bright rocker panel molding, and higher level seat and door trim including door assist straps
Protective bodyside molding
Front bumper horizontal rub strips
White sidewall tires
Available Exterior Colors
4C Ivy Glamour Met (Extra Cost)
4Q Dk Green Met
5H Med Brown Met
5M Med Copper Met
5T Saddle Bronze
6C Med Yellow Gold
9A White
A publicity photo of a Bronze Age Cougar appears in "Cougar: A Source Book," edited and annotated by Thomas E Bonsall, 1967 Thru 1976." See page 118.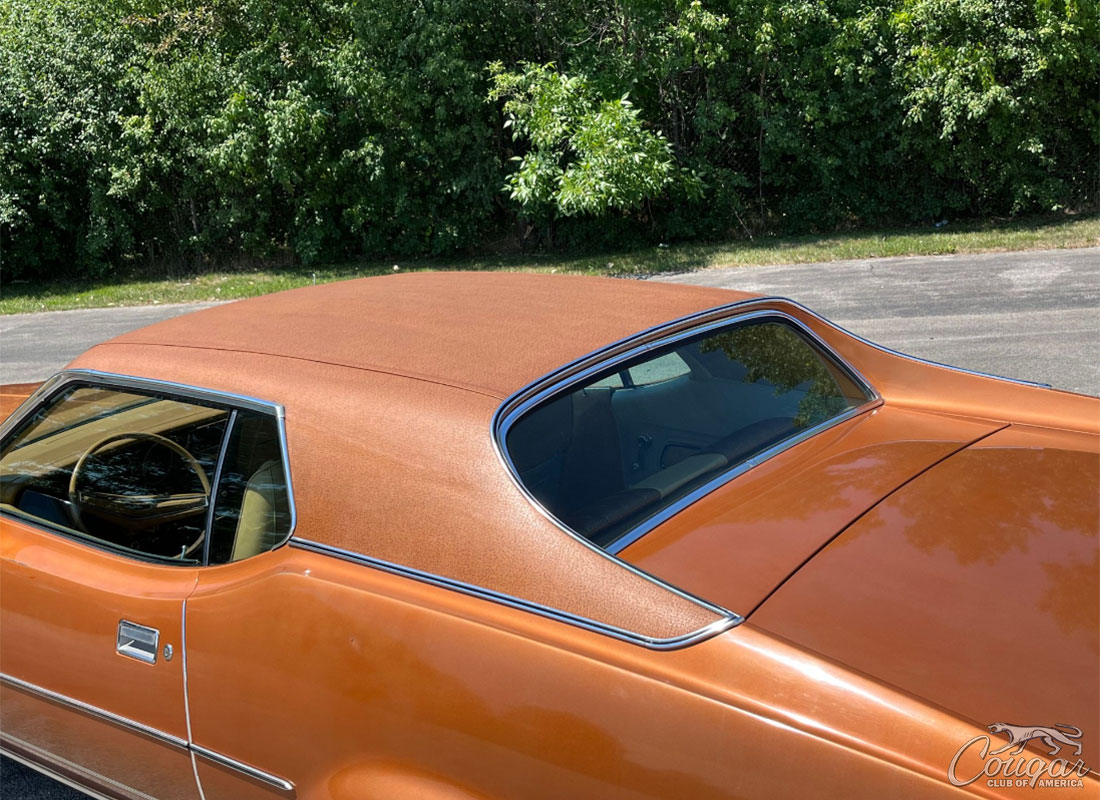 1973 Bronze Age Mercury Cougar Brochure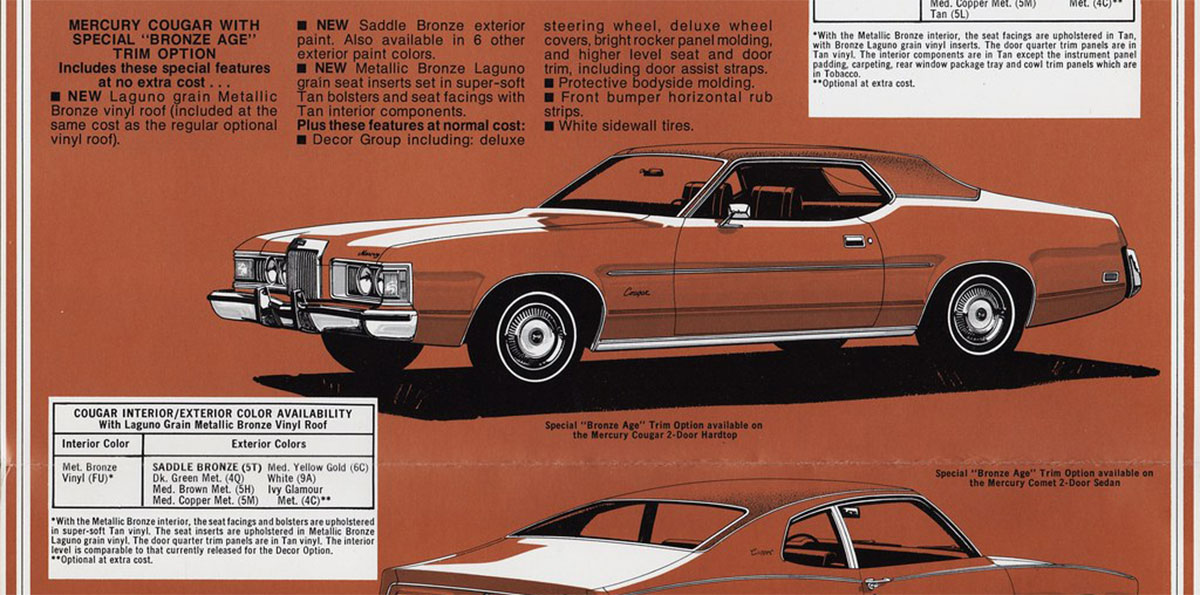 1973 Bronze Age Mercury Cougar Invoice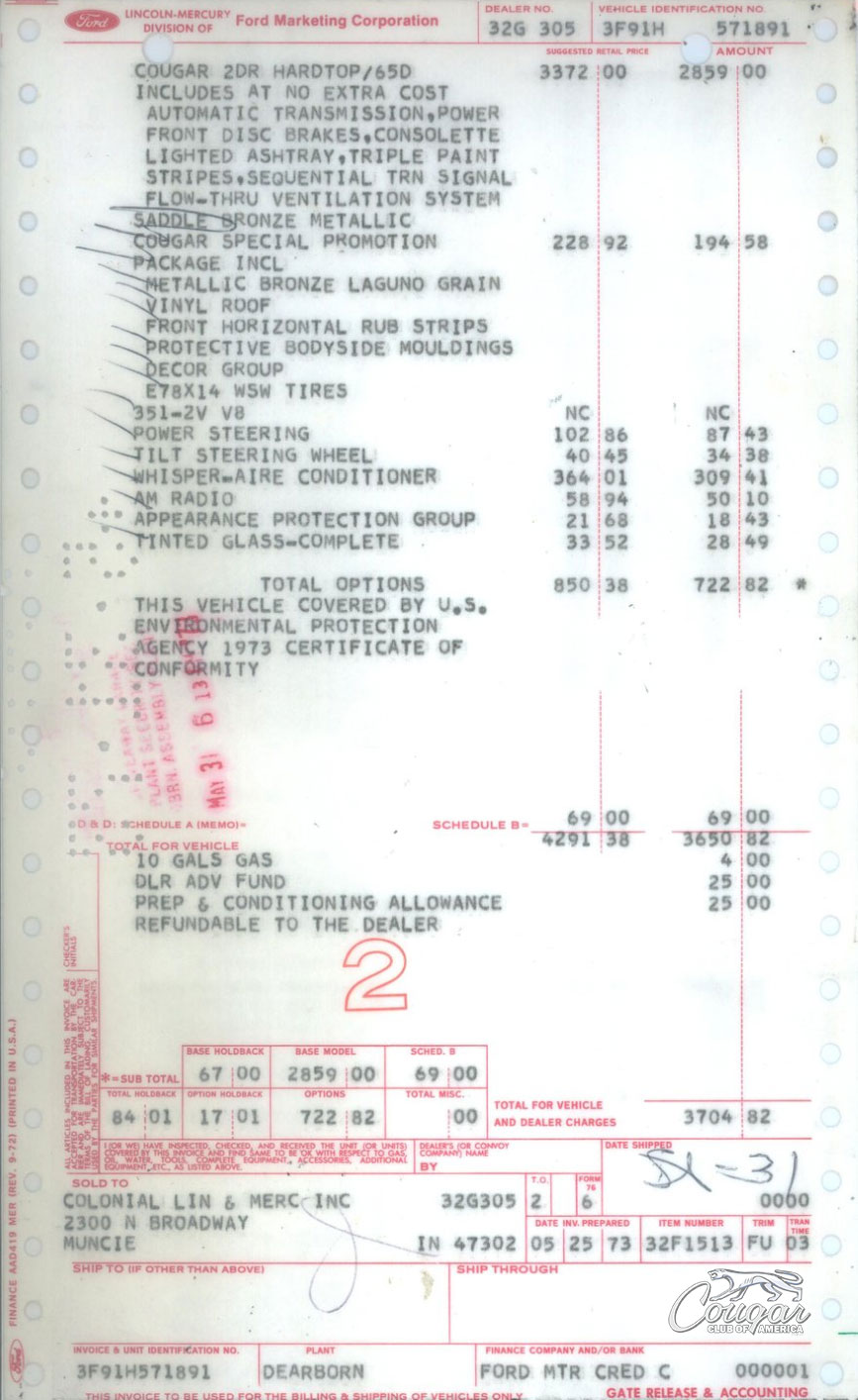 1973 Bronze Age Mercury Cougar Marti Report