The 1970 Mercury El Gato (Spanish for "The Cat") was an experimental styling exercise of the 1970 Cougar. It was shown for the first time at the Detroit Auto Show on November 15 to 23, 1969. Mercury described it as "one hot cat!"
El Gato was an idea car by Ford Design Studios that was developed from a Cougar fastback. It was a futuristic-looking Cougar, with contemporary customized touches.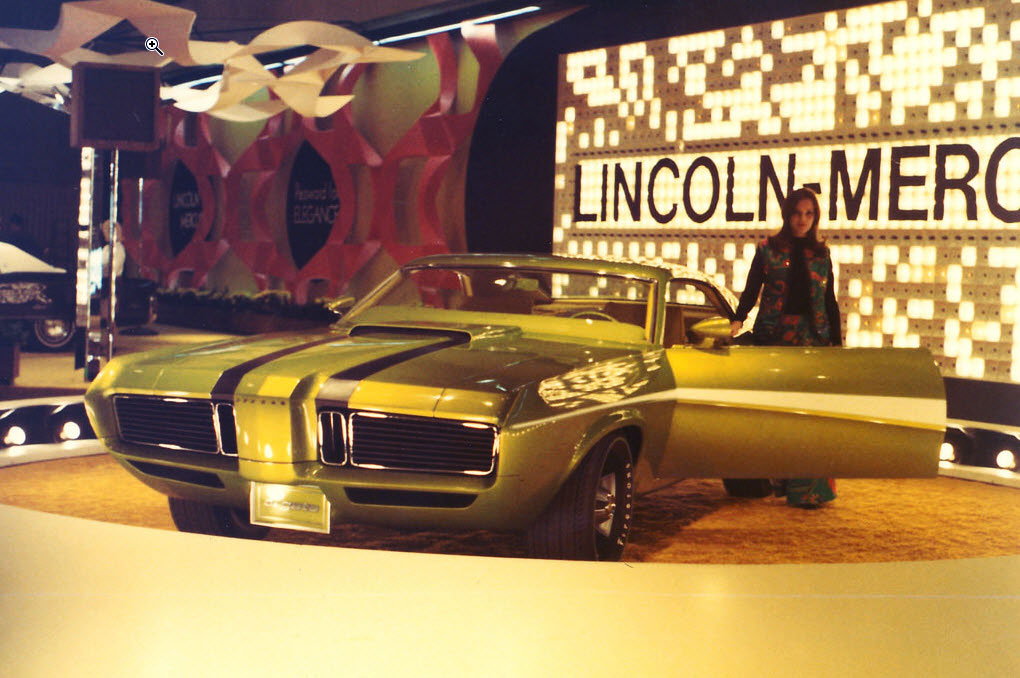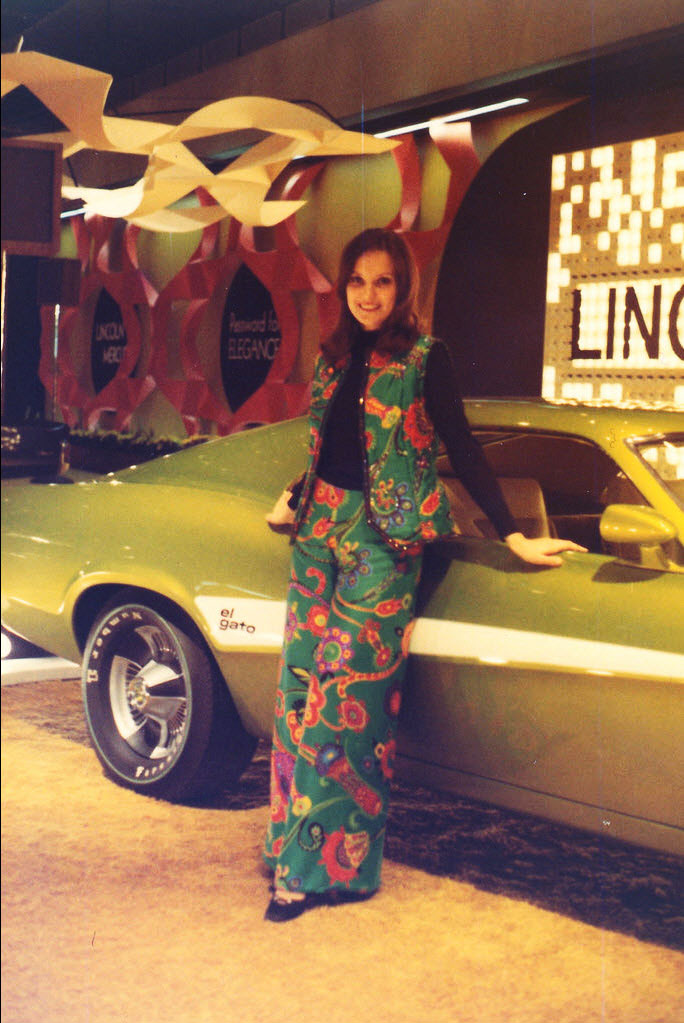 El Gato is the only fastback Cougar to make it outside the design studio. There was a full size clay model made of a 1969 Cougar fastback.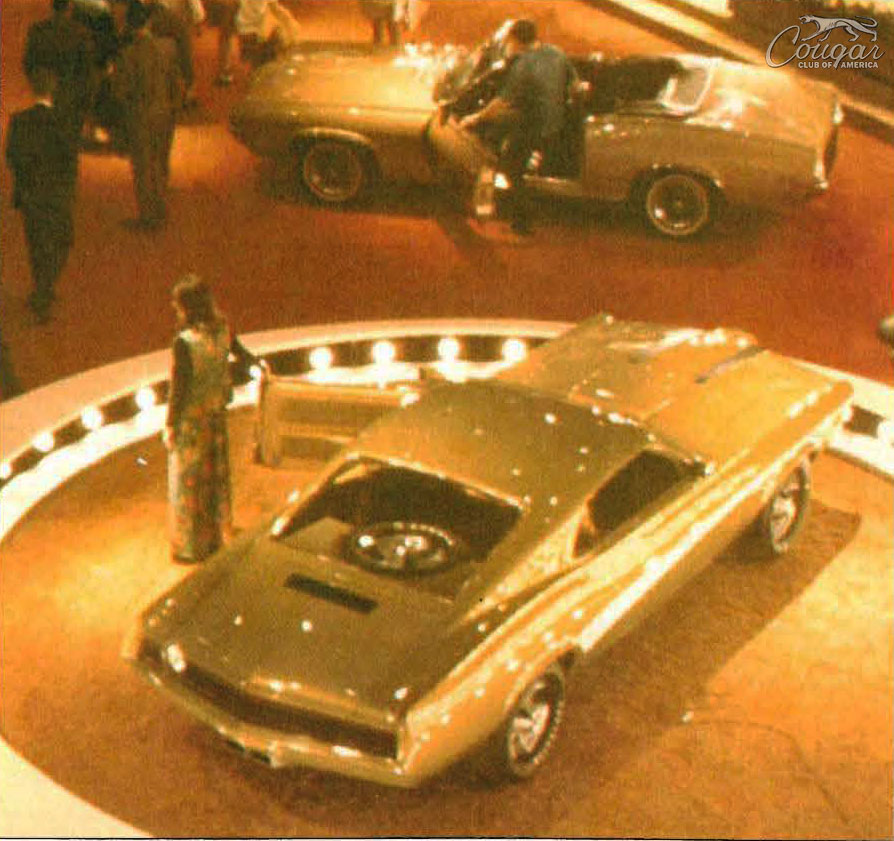 For a very dramatic look, both the windshield and sloping back window were designed with extremely rakish angles to enhance the low, sleek look of the car.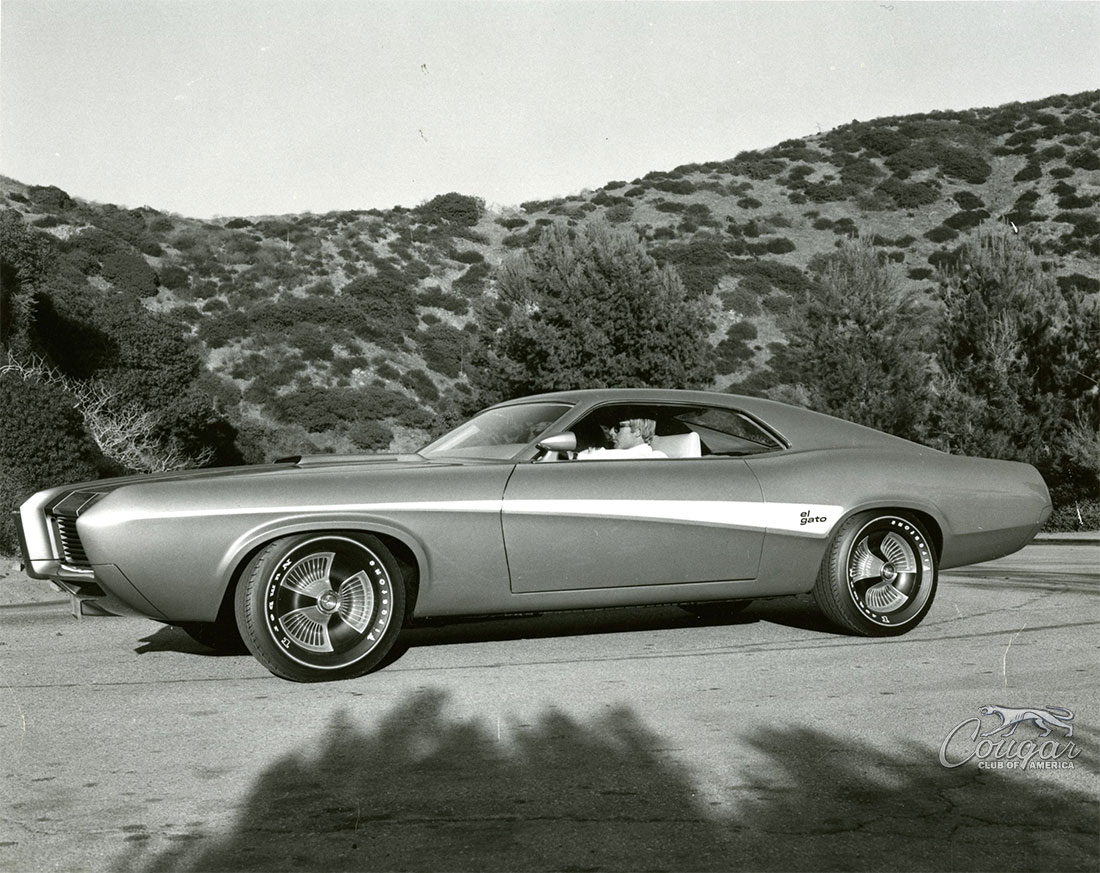 The top was chopped a few inches, lowering the roof so it blends into the trunk. The windshield was slanted toward the rear. The front end was extended a few inches, and an air scoop was installed on the hood.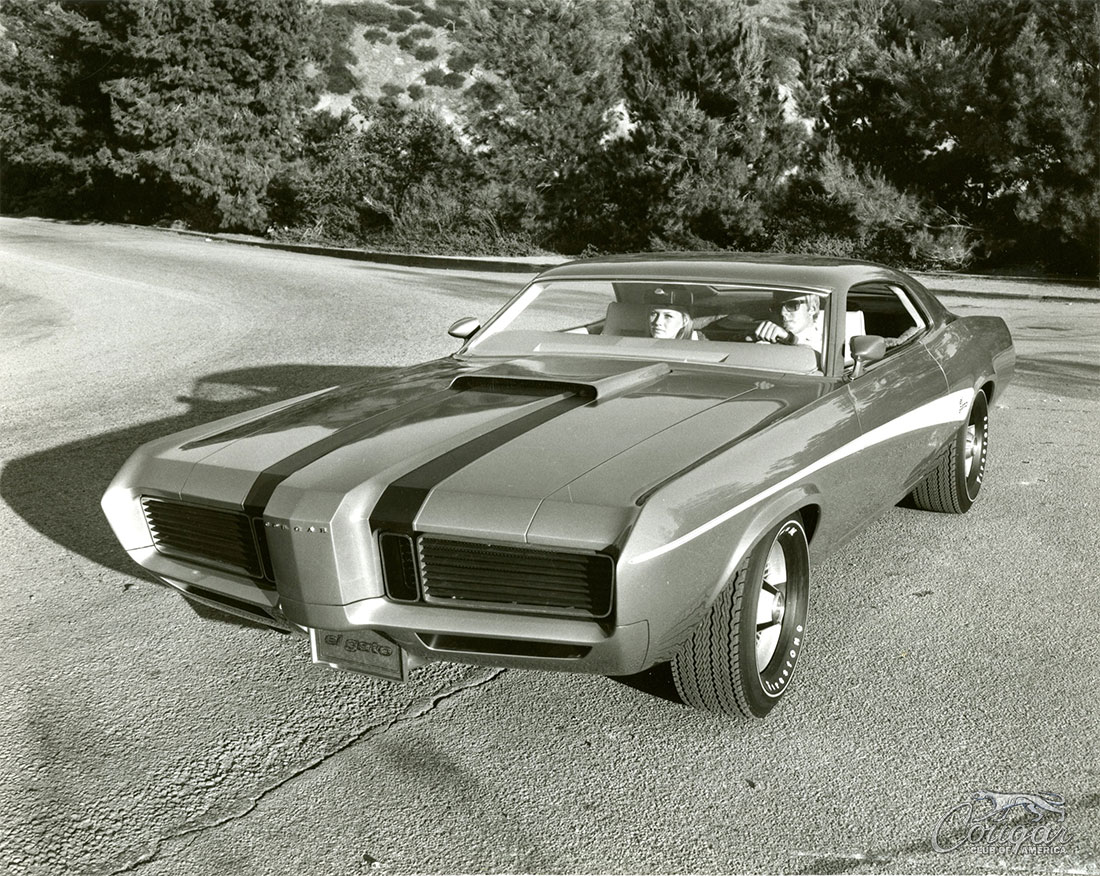 Up front, flat black striping ran from the bumper, over the hood, and ended inside the intergrated hood scoop.  Unique bold lime green paint was lighter in hue above the sculptured character line, with a tapered paint stripe calling attention to the color break. The car was painted Lime Moonmist.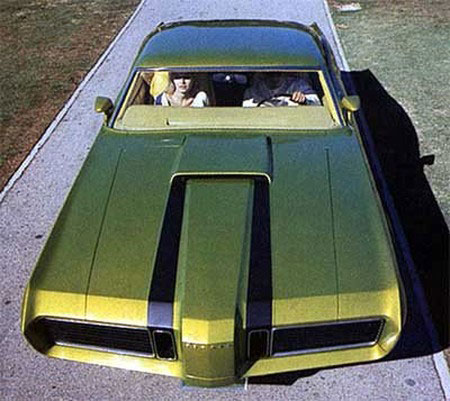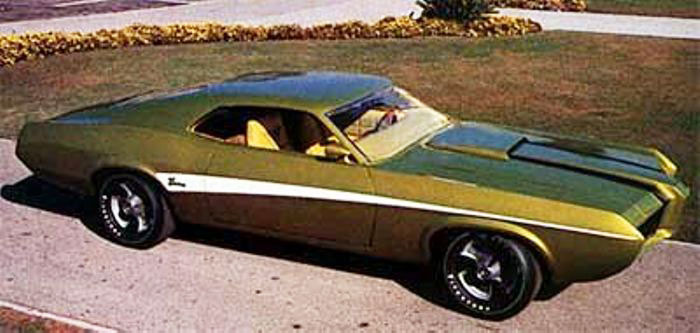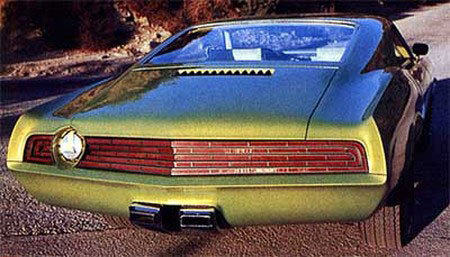 Along with what has already been mentioned, the exterior door handles were removed. Unique tires and wheels add to the custom design. The three-spoke 16-inch wheels were fitted to specially designed Firestone LXX tires. The spare tire was stored behind the front seats underneath the rear window.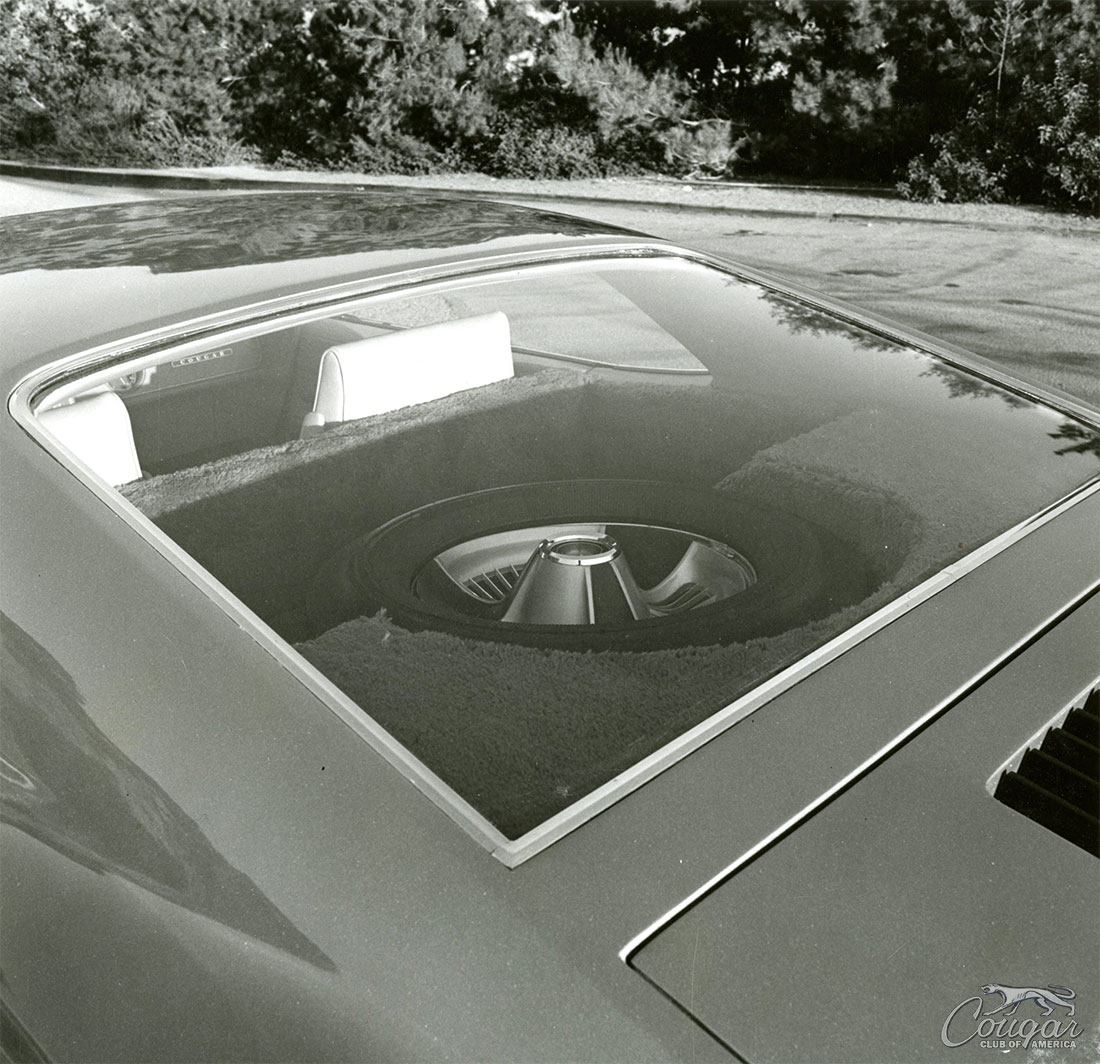 The front end design featured a split grille with a strong center motif of impact-resistant material that harmonized with the flush mounted bumper. Limited flat black striping ends inside the molded-on hood scoop projecting a performance attitude. Also note that the front and rear pans were rolled—a very advanced looking feature in an era of chrome bumpers.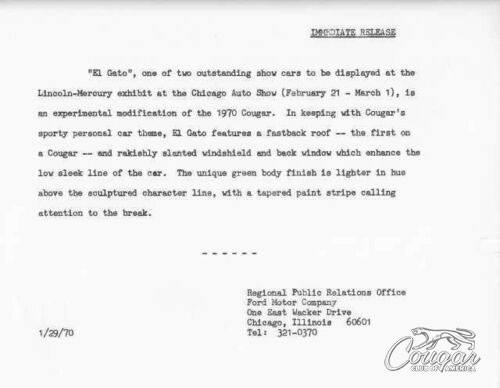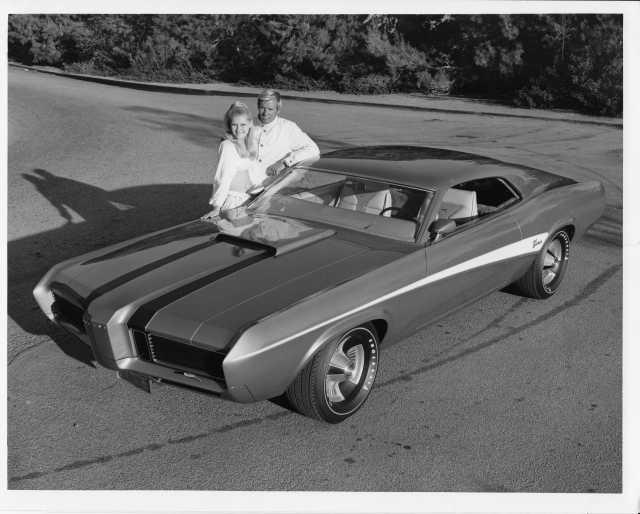 Wall-to-wall tailights were accented by an asymetrically placed racing-style gas cap interrupting the left side.
The dual exhaust tips were rectangular in shape and both exited the rear of the car in the center of the bumper. Vents on the rear deck lid and the rectangular center-exit exhaust tips add a very unique air to the car.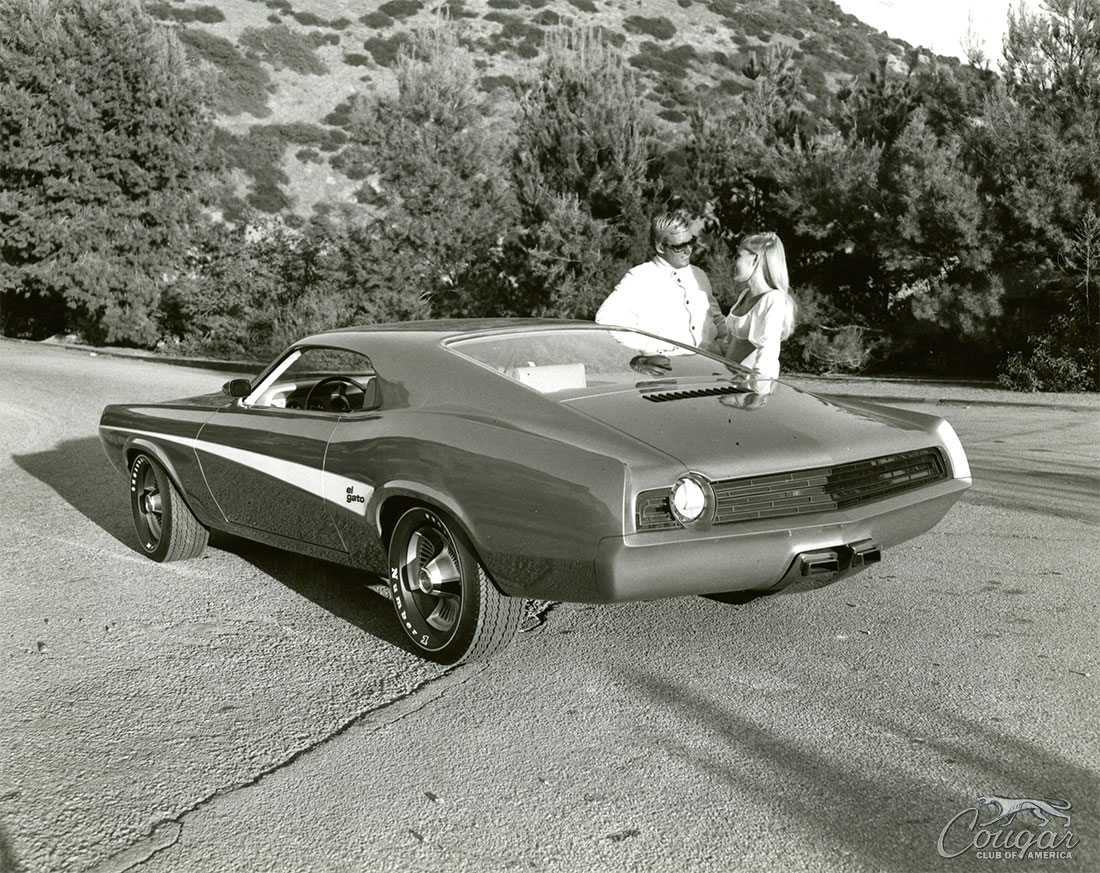 This car has never been seen since the 1970 Detroit Auto Show. It is presumed to have been destroyed, which was the standard Ford practice for show vehicles at that time.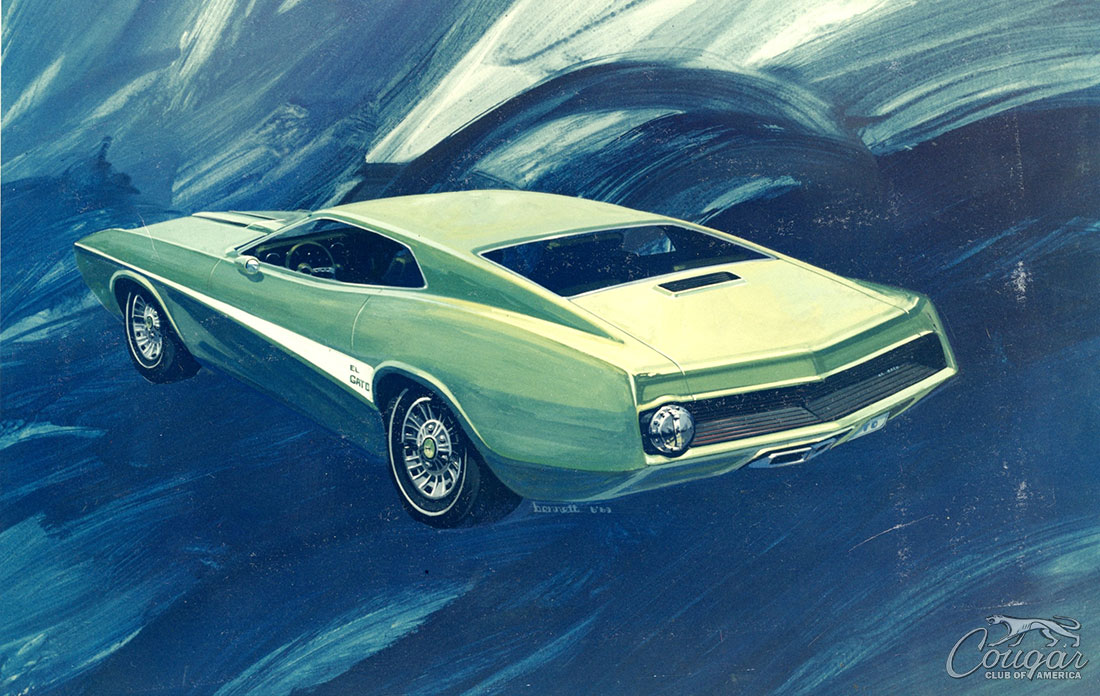 The Cougar Club of America would like to gratefully thank the Ford Archive to the use of these wonderful pictures for the 1970 Mercury Cougar El Gato. 
Close-Ups of the 1970 Mercury Cougar El Gato