Rocky Mountain Life Insurance Cougars
CCOA thanks Robert Nowland and Rod Elaschuck for all of their images, text, and help in the making of this page. There are no greater experts on the subject of Rocky Mountain Life Insurance Mercury Cougars. Thank you, guys.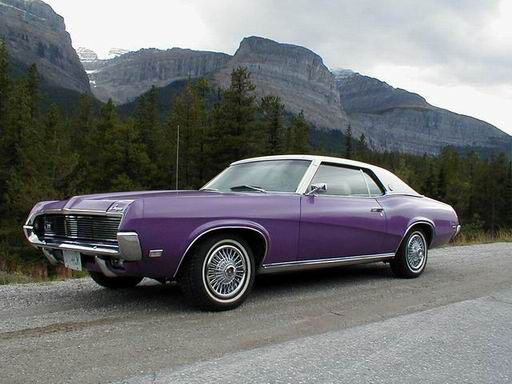 The Rocky Mountain Life Insurance Company (RML) operated out of Calgary, Alberta, Canada and was formed by Jim Wood in 1966. It only lasted until 1971, when the Alberta goverment forced them out of business. They didn't have quite enough of a reserve to cover their potential claims because RML sales success and the Alberta Government would not give them a short extension to raise that money. Around 1968, the RLM created a motivation program for their salespeople that would rival no other. They created something called The Purple Cougar Program.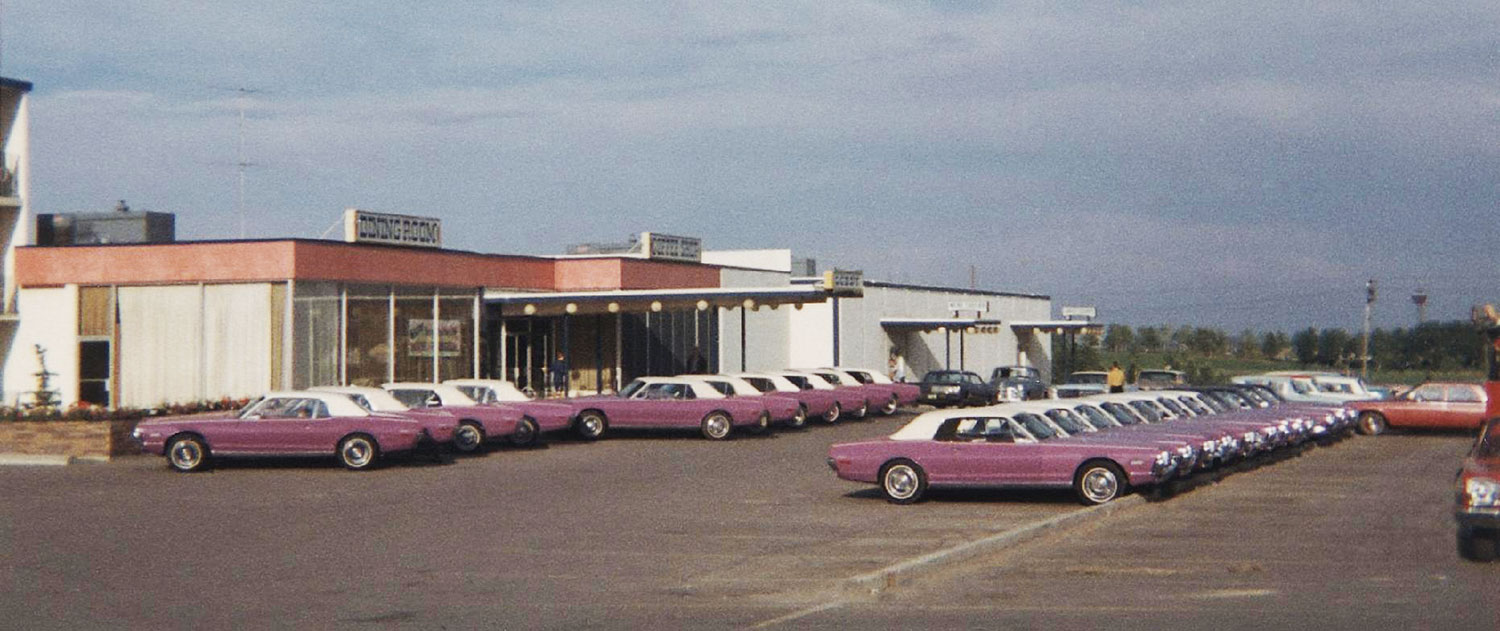 It is a mystery that has never been solved. These 1968 RLM Cougars at the Westgate Motel have never been seen again.
With the Purple Cougar Program, a new recruit at the Rocky Mountain Life Insurance Company could earn the right to drive a brand new RLM Purple Cougar if their sales reached at least $2,000 per month. That didn't mean that they owned the Cougar, or that they would always get to keep that Cougar. They had to maintain sales of at least $1,500 a month after they earned the car in order to have the right to continue driving the car. If they were to not make the minimum amount in sale in a specific month, they had the next month to make up for it. But, if they missed their goal two months in a row, the Cougar had to be returned. If they wanted the Cougar back again, they had to earn the two grand a month again and still maintain $1,500 a month thereafter.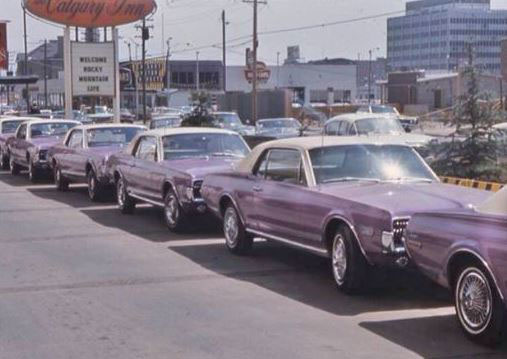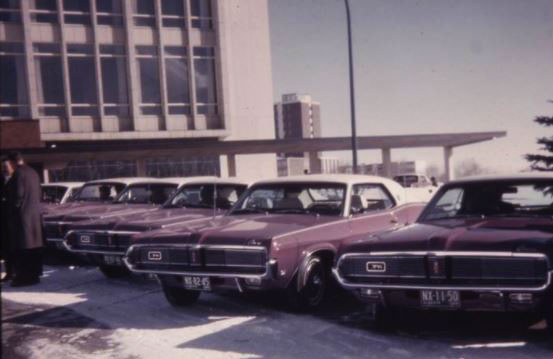 During its heyday, it is thought that the Rocky Mountain Life Insurance Company had 115 Purple Cougars available for their salespersons.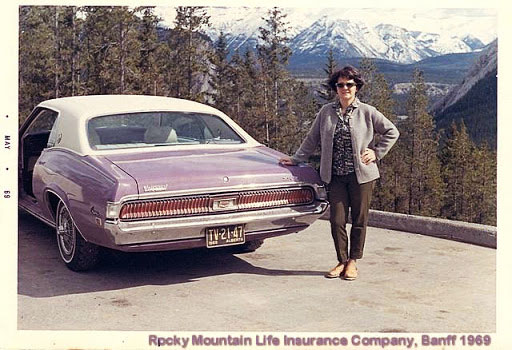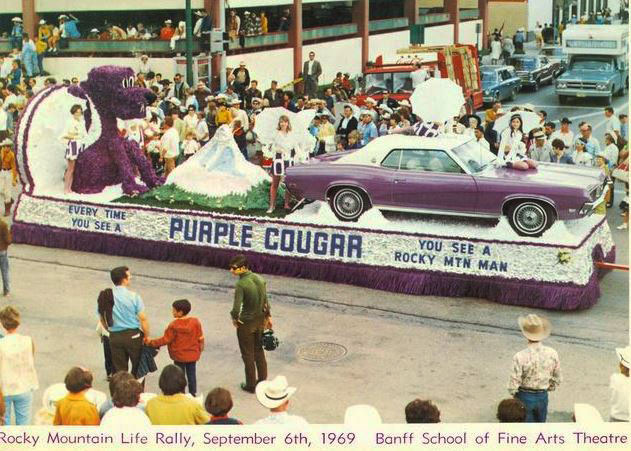 This incentive program enabled the Rocky Mountain Life Insurance Company to recruit some of the best salepeople in Canada. It was a highly successful recruiting program, which enabled the company to grow quickly. The cost of the Cougar was built into the sales commission schedule.
A Special Thanks to RLM Cougar for pictures and text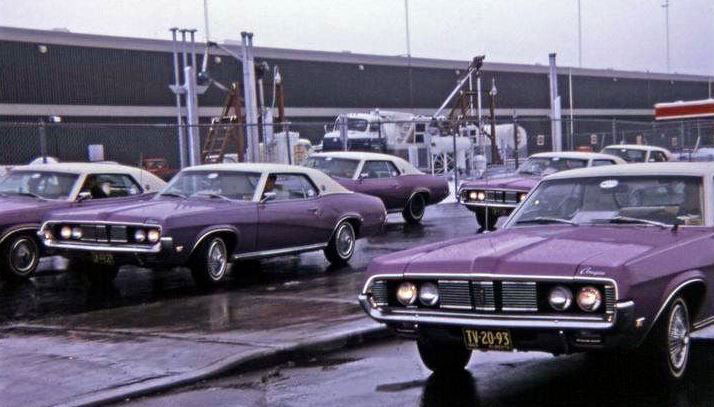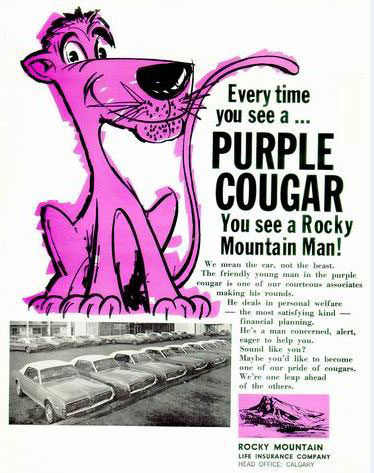 RLM Cougar Details
In 1969, the original order was for 98 XR-7 Cougars
All cars were sold by Universal Sales and Service out of Calgary, Alberta, Canada
The leasing company was Hillcrest General Leasing
Options:

White Vinyl Roof
Special Purple Paint (WT9083)
Deluxe Bucket Seats
Front Shoulder Seat Belts
Sports Console
AM Stereophonic 8-track Player
Power Steering
Options (cont.)

Front Disc Brakes
Tilt-Away Steering Wheel
Power Steering
Tinted Glass
351W 4V
FMX Transmissions
Heavy Duty Battery
Immersion Block Heaters
Door Protection Edge Guards
Front Bumper Guards
Wire Wheel Covers
Color Code Blank on VIN
Robert Nowland |  1969 RML Mercury Cougar XR-7
Exterior: Special Paint – Purple w/ White Vinyl Top | Interior: White Leather
Location: Universal Ford in Calgary, Alberta, Canada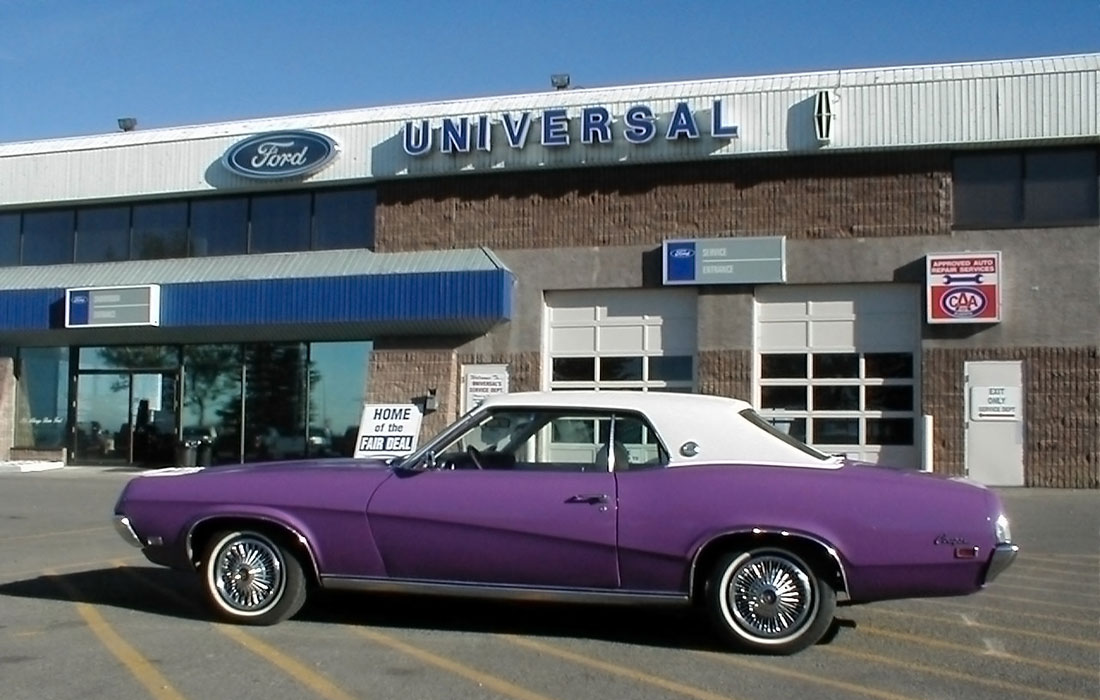 RLM Mercury Cougar Documentation
Robert Nowland's Factory Invoice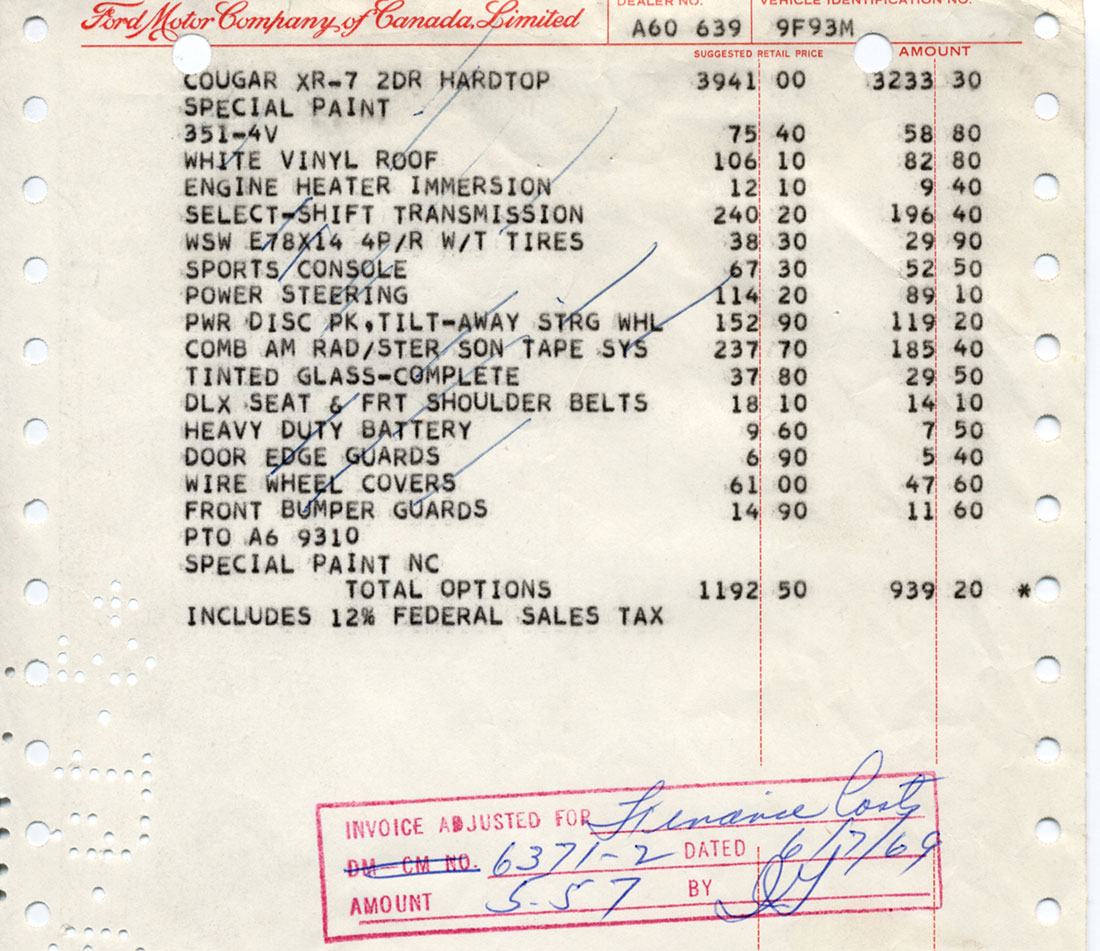 RLM Mercury Cougars Website