Jackson Earnest Roush's career in motorsports earned him an induction into the International Motorsports Hall of Fame on April 27, 2006. He was elected to the Michigan Sports Hall of Fame, the NASCAR Hall of fame, and the EAA Warbirds of America Hall of Fame. He is the Chairman of the Board of Rousch enterprises and co-owner of Roush Fenway Racing. Roush Enterprises is the parent company for Roush Industries, Roush Racing, Roush Performance, and Roush CleanTech.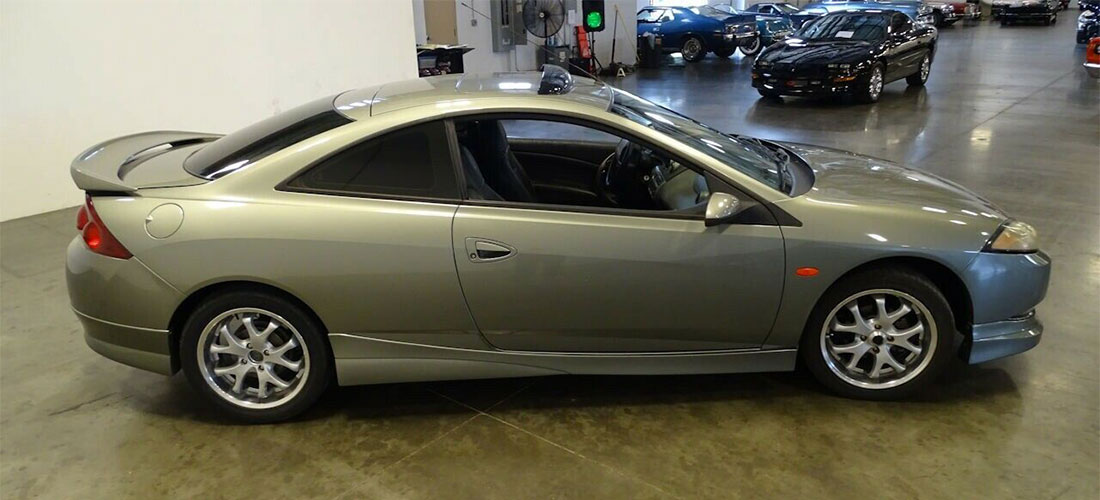 The Roush Cougar was built in 1999 and 2000 with 112 examples built. Colors available include Rio Red, Vibrant White, Silver Frost, and Ebony Black. Some Zinc Yellow Special Editions were constructed in 2000. White and silver were popular choices.
They came equipped with a Roush racing suspension with Roush Performance drop springs and sway bar, lightweight alloy wheels (2 styles) wrapped with Performance Rated tires, Roush ground effects, a stock 2.5-liter V6 engine, and a five-speed manual transmission. Body enhancements include a 2-piece front fascia, side skirts, fog light covers, polished stainless steel exhaust tip, rear valance, Roush embroidered floor mats, Roush rear hatch emblem, and Roush window banner.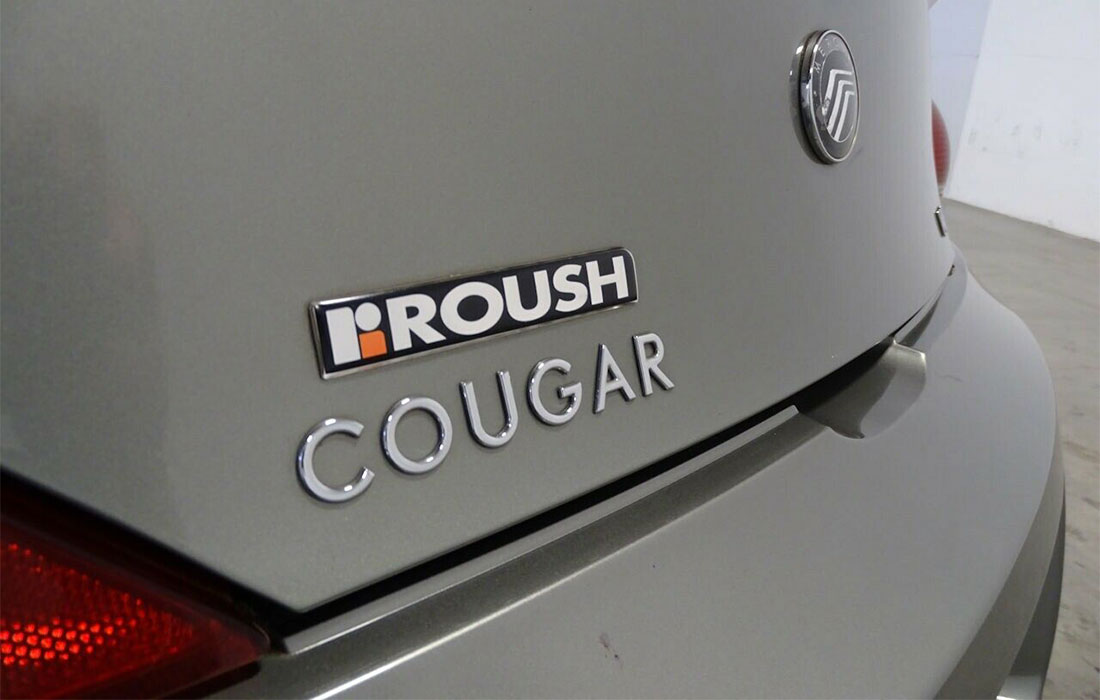 Features include a CD player, air conditioning system, power steering, power locks, power seats, power sunroof, power brakes, power windows, anti-lock brakes, tilt wheel, seat belts, airbags, anti-theft system, leather interior, radial tires, and positraction. Options include a Roush CNC Billet Machined pedals, dual polished stainless steel free-flow exhaust tip, and interior trim kit.
Located within the passenger's side door jamb is a Roush ID tag that displays a specific serial number of the vehicle and Roush insignia.
Text from Concept Carz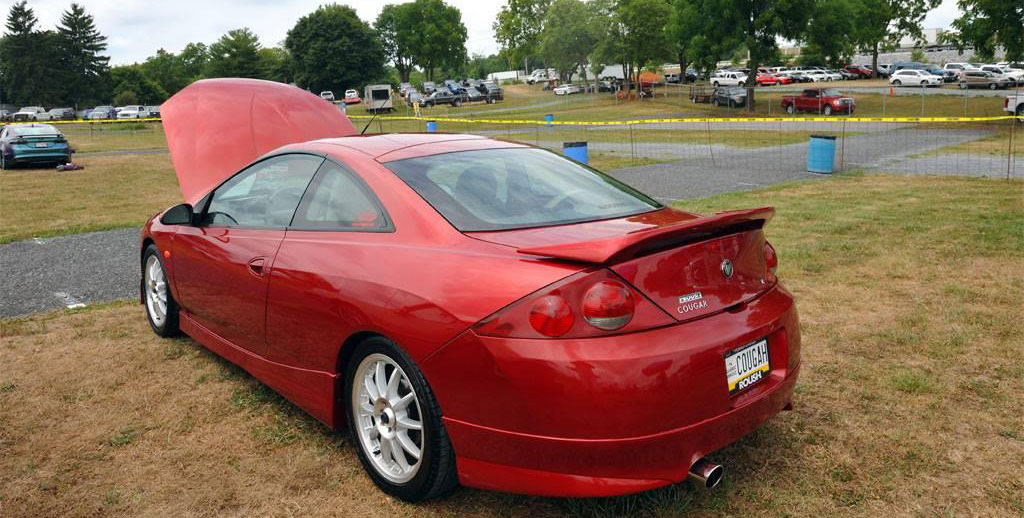 Specifications
Model Years:
Production Number:
112 (2 year production period)
Exterior Colors:
Rio Red

Ebony Black

Vibrant White

Silver Frost

Zinc Yellow Special Editions  (2000 only)
.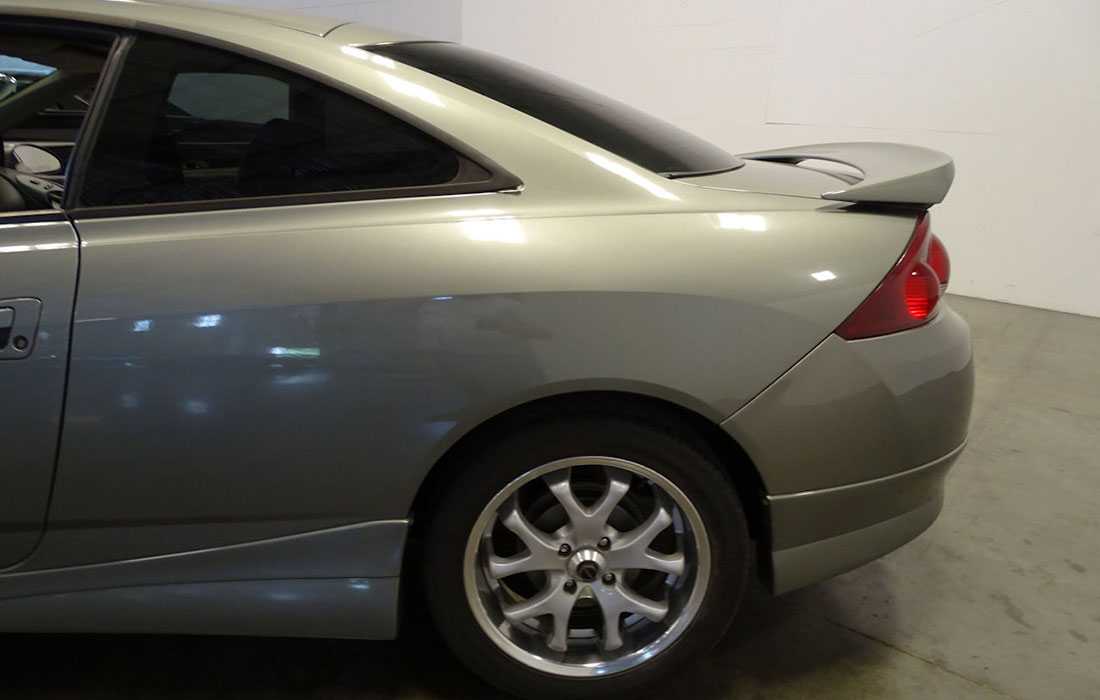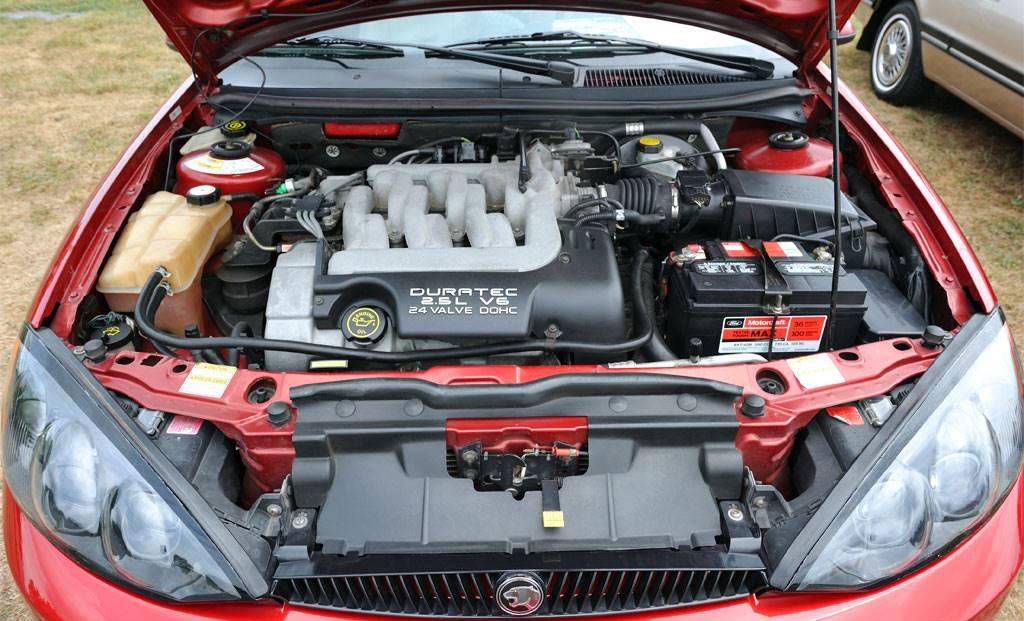 Component Parts:
Front Fascia (2 pieces)

Side Skirts

Rear Valance

Fog Light Covers

Polished Stainless Steel Exhaust Tip

Rear Wing

Roush Embroidered Floor Mats

Roush Window Banner

Special Roush Rear Hatch Emblem

Roush Performance Drop Springs

Roush Sway Bar

Tuner Alloy Wheels (2 styles)

Performance Rated Tires
Optional Components:
Dual Polished Stainless Steel Free-Flow Exhaust Tips

Interior Trim Kit

Roush CNC Billet Machined Pedals.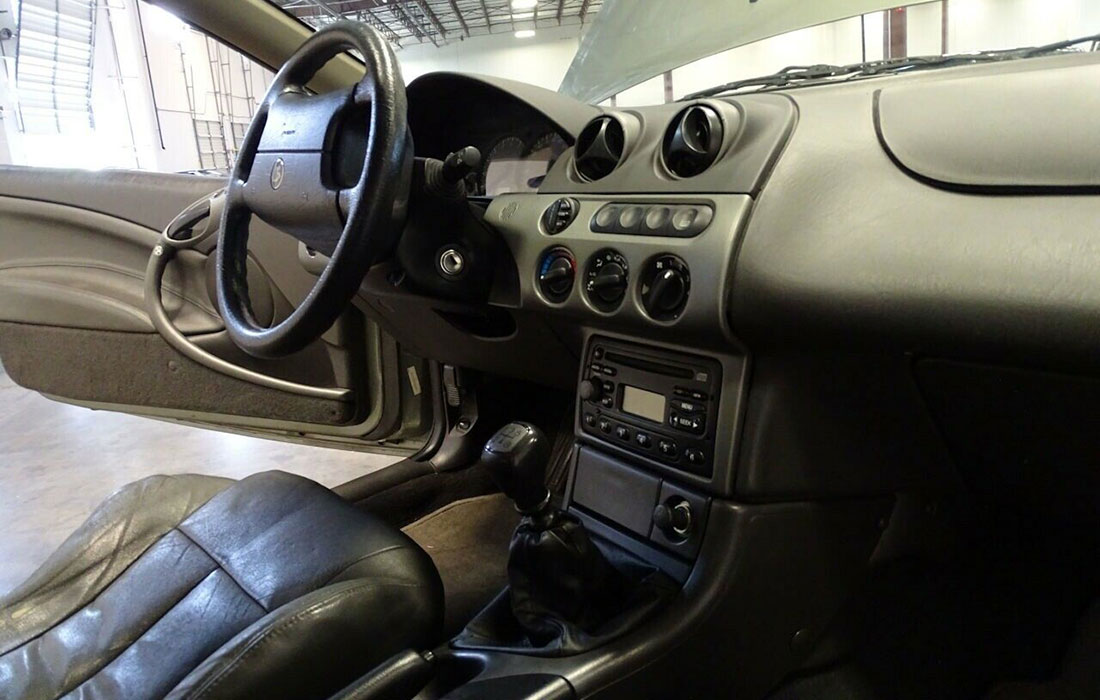 Roush Idenitification
The Roush wing was stamped on the underside with an insignia that identifies it as a true Roush part (pictured below). The wing was copied and used on some later special-edition Cougars (the 2002 XR and 35th Anniversary editions) without the Roush insignia.

Each true Roush edition is identified by an ID tag located in the passenger's side door jamb. It bears the specific serial number of the vehicle, and confirms that it is one of the original Roush-built Cougars, and not a clone. The serial number can be cross-referenced on Roush's website for verification.
Clones are common, as Roush Industries made all of the parts available separately for retail sale. Most have become very scarce in the ensuing years.

Text from NewCougar.org