Written by Phil Parcells
Ski-Pac Special Promotion
The 1969 Cougar Ski-Pac Special was a little known regional promotion sold through Lincoln-Mercury dealers in the Colorado / Utah area. All known examples that have been reported to the CCOA National Database were built in November and December of 1968. The Cougar's involvement in this program was part of a bigger promotion as can be seen in the 1/31/1969 Snow Cat advertisement from the Denver newspaper entitled "Fight the Winter Cold 3 Ways." The three models included in this promotion were the Cougar – aka "Snow Cat," the Montego – aka "Snow Coupe," and the Montego Station Wagon – aka "Snow Wagon."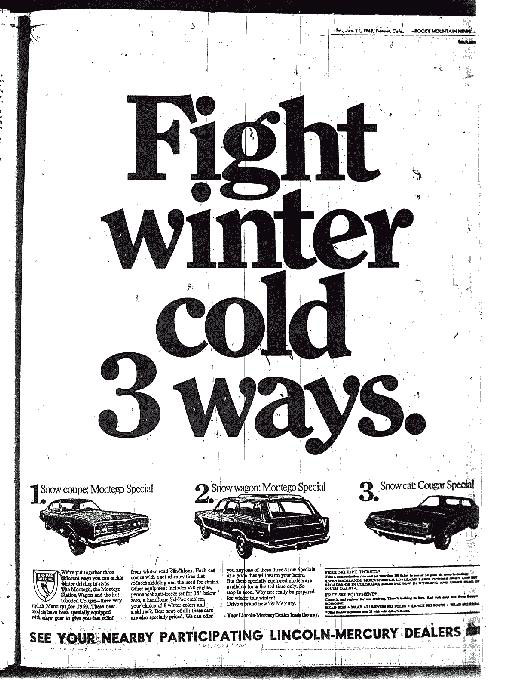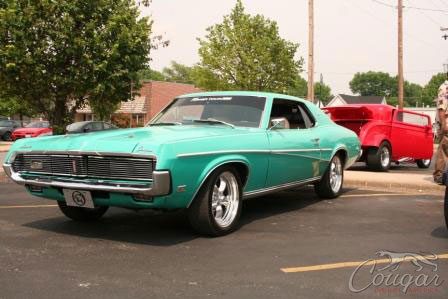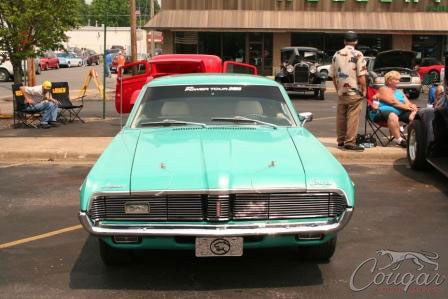 Ski-Pack Special Package
This package consisted of a set of snow ties "that reduced skidding and the need for chains," V8 engine with permanent anti-freeze for 35 degrees below zero, a handsome Ski-Pac emblem, your choice of eight winter colors, and a ski rack.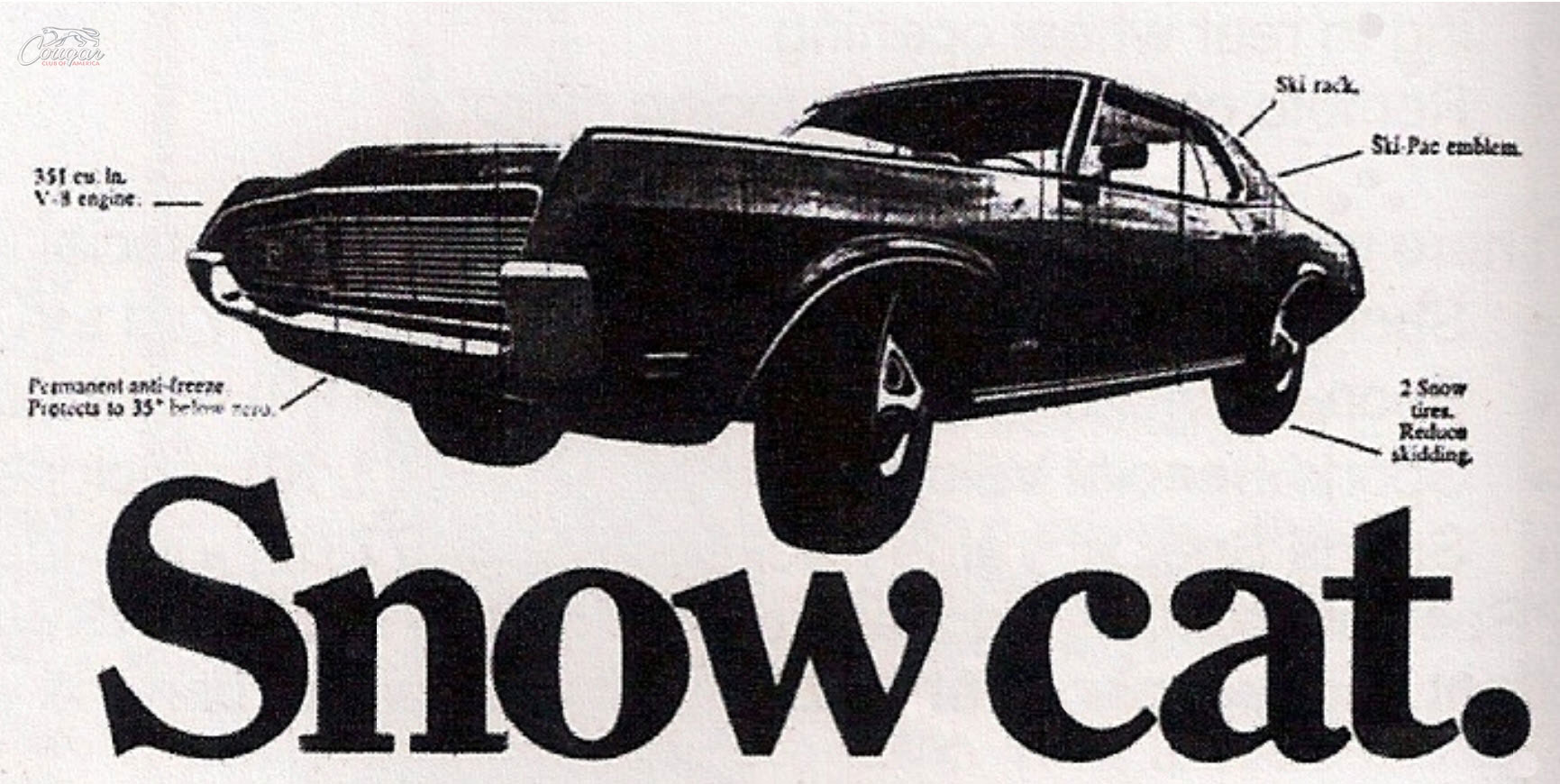 Ski-Pac Special Warranty Plate
The Ski-Pac Special Cougars are standard Cougars (91 in VIN) in which the door tag shows a blank color code and a corresponding 6-digit DSO code beginning with 5151XX, where the XX is different for each car.
Ski-Pac Special Colors
They were available in eight different colors, all of which were non-standard fleet colors. We have documentation showing two of the eight colors: Gold Metallic and Turquise. The other six colors are still unknown at this time.
Ski-Pac Special Engine
The majority of these Cougars were equiped with the H-code 351-2V engine, but the M-code 351-4V engine was also available and known to have been delivered in 10 of these cars.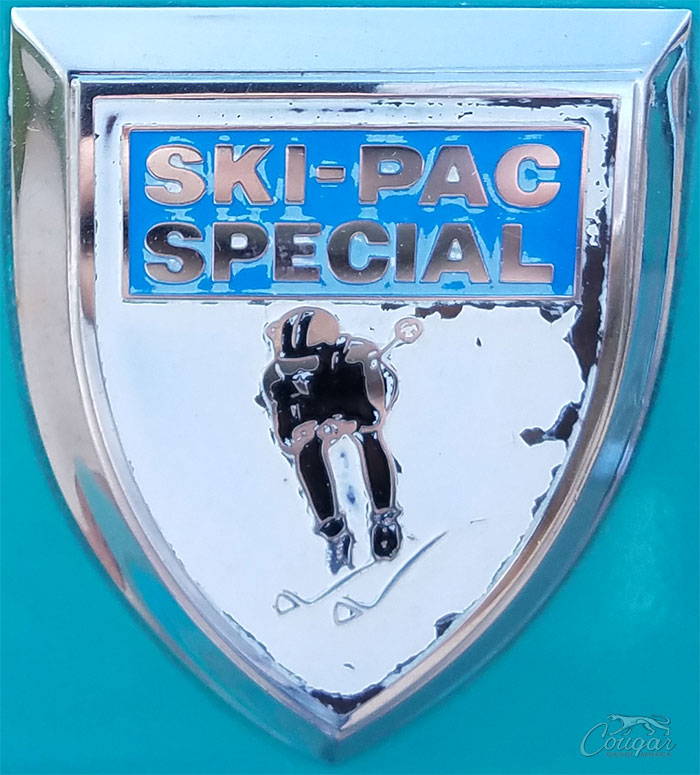 James Bond 1969 Mercury Cougar Ski Rack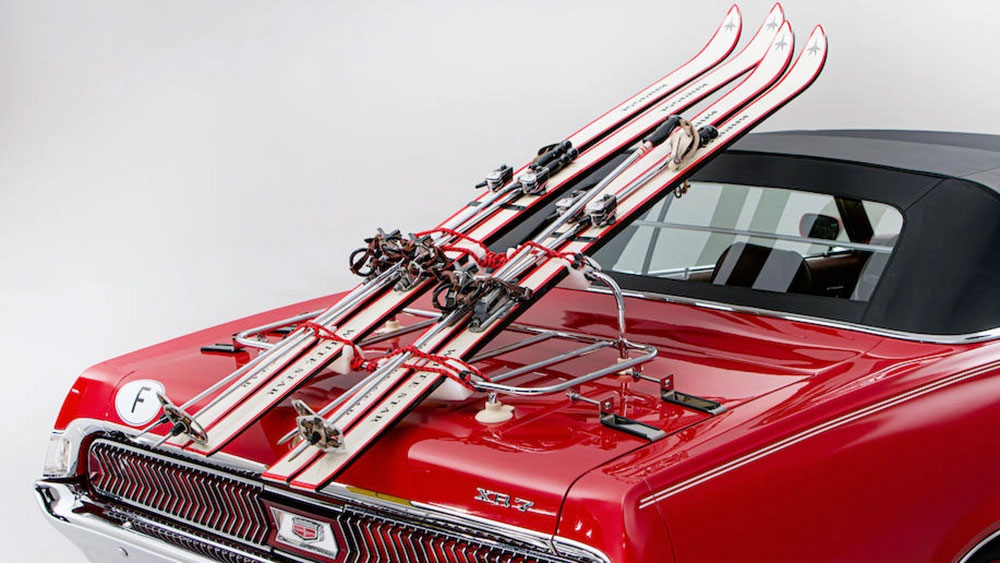 Ski-Pac Special Cougar Numbers
There were a total of 152 Denver Ski Special Package Cougars built per copyrighted statistics provided by Marti Auto Works. Of these, there are currentlky 16 known Ski-Pac Special Cougar VINs in the National Database. Five of these vehicles are alive and well, according to their owner reports. One had been beautifully restored and repainted from the original Gold Metallic to Burgundy. This car was on display at the 2007 CCOA / Colorado Cougar Club Nationals in Denver. There are four others that are still unrestored and original. There is one that is known to have been parted out.

1970 Cougar Ski-Pac Special
We also have one confirmed report of a Competition Orange 1970 Cougar Ski-Pac Special from the Provo, UT area. The owner provided a copy of the invoice as proof of this. So, be on the lookout for 1970 Ski-Pac Special Cougars too.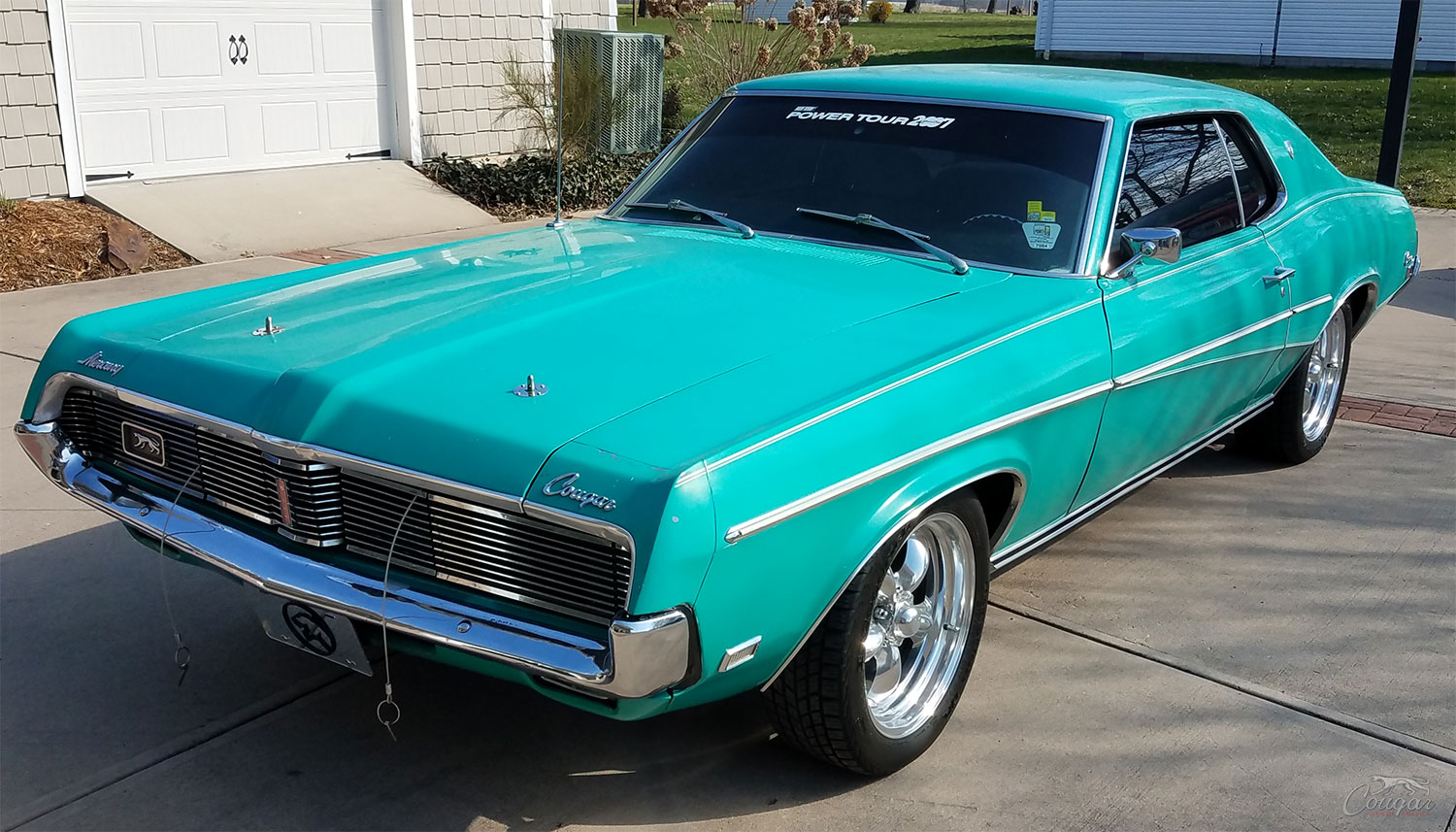 Owner: Steve Mize of Washington, IN