Mercury Cougar XR7-G Prototype
This prototype of the Mercury Cougar XR7-G debuted November 18-26, 1967 at the Detroit Auto Show. This prototype Cougar XR7-G is not a 1968 Cougar, rather, it is an 1967 that has been modified.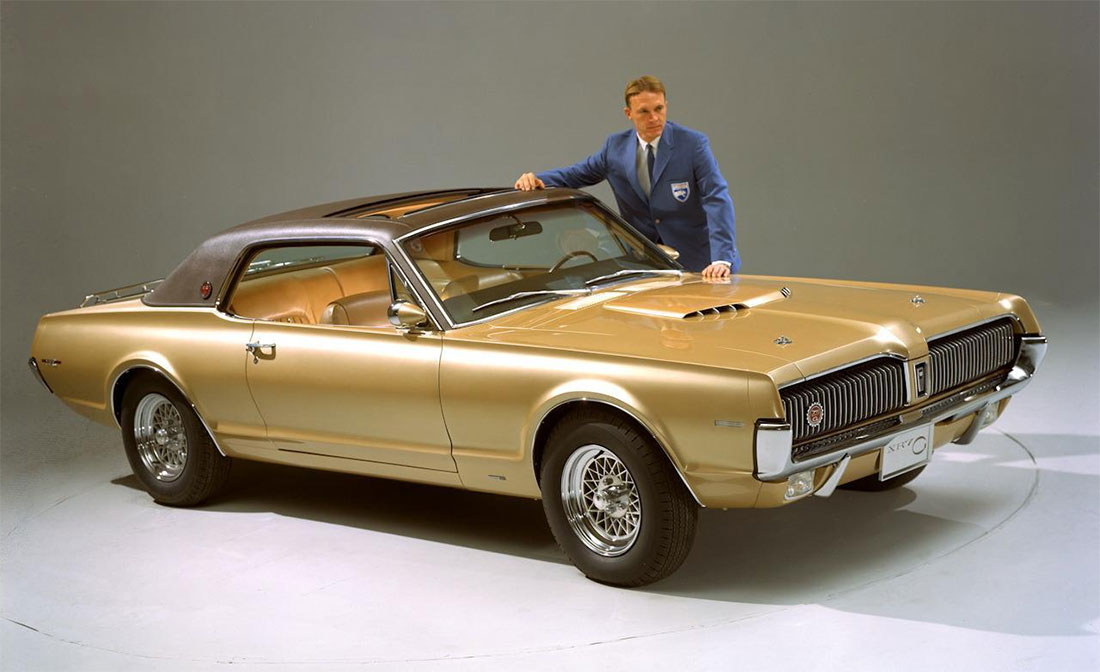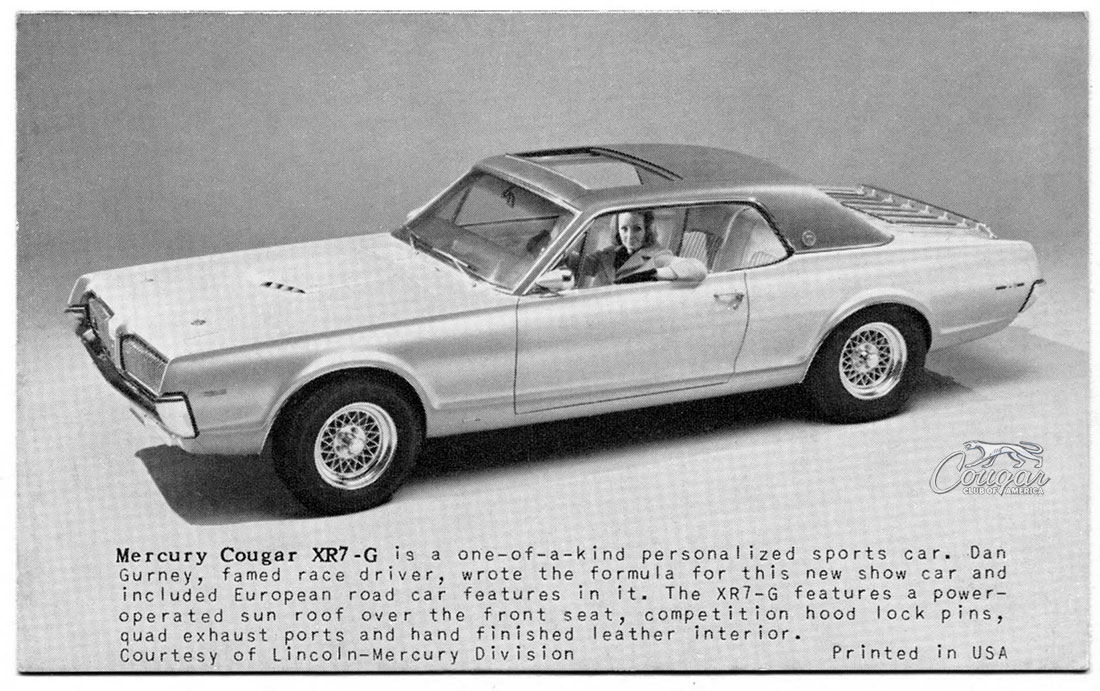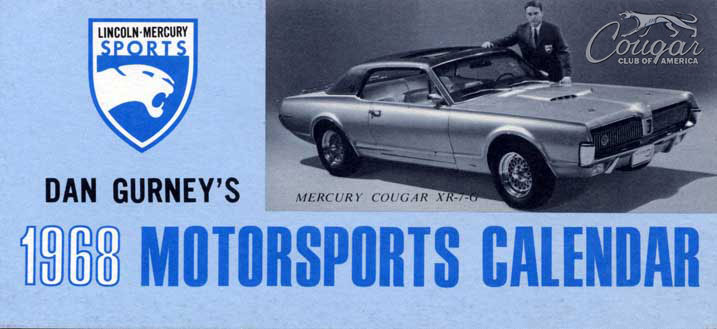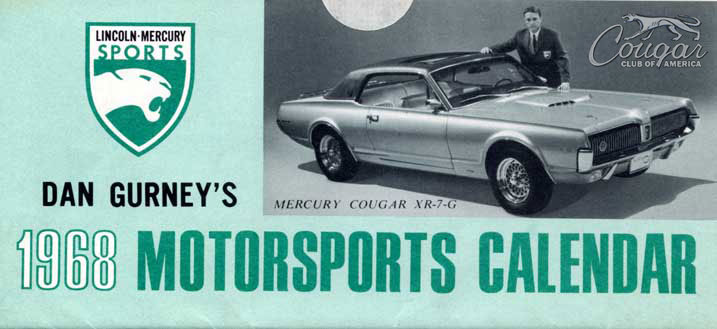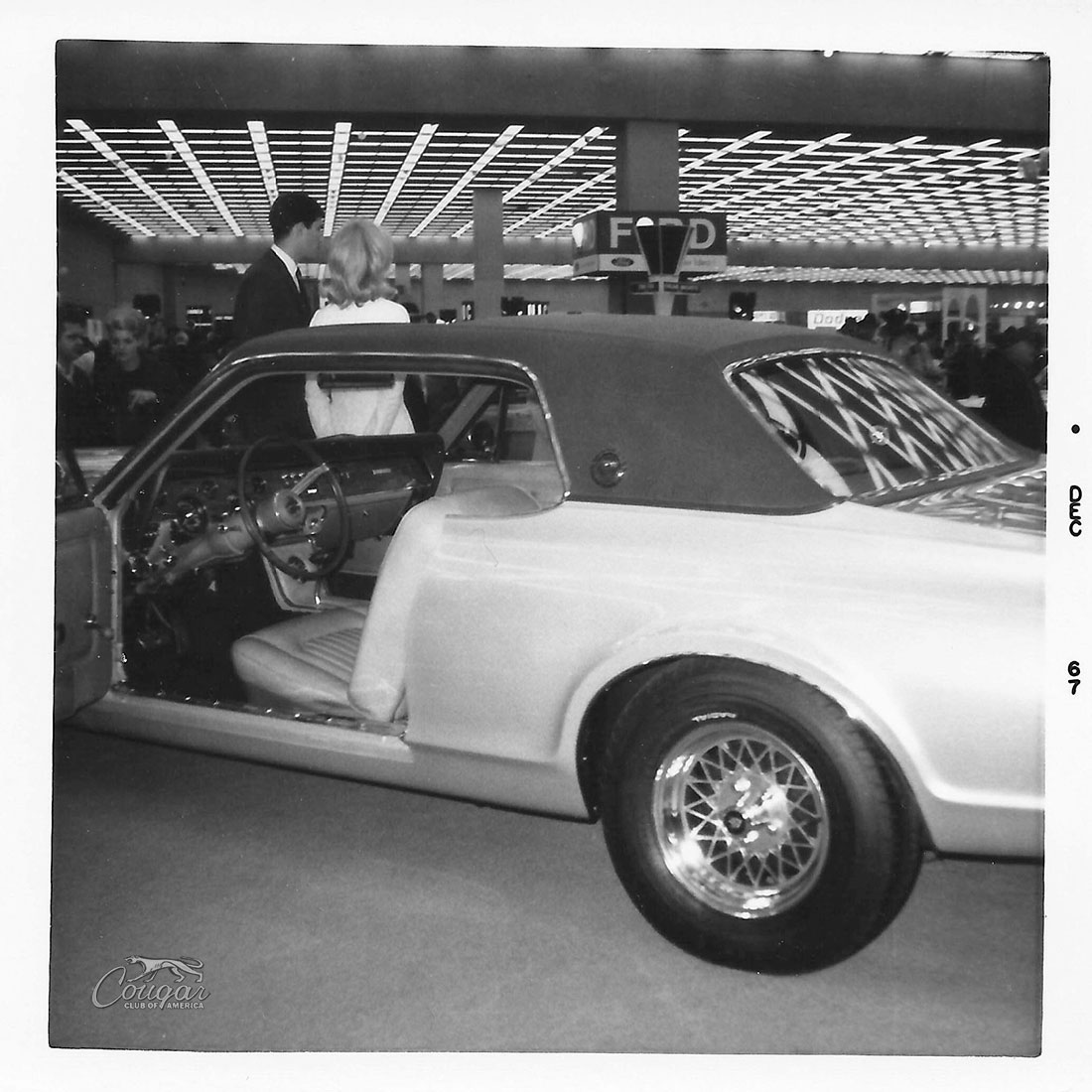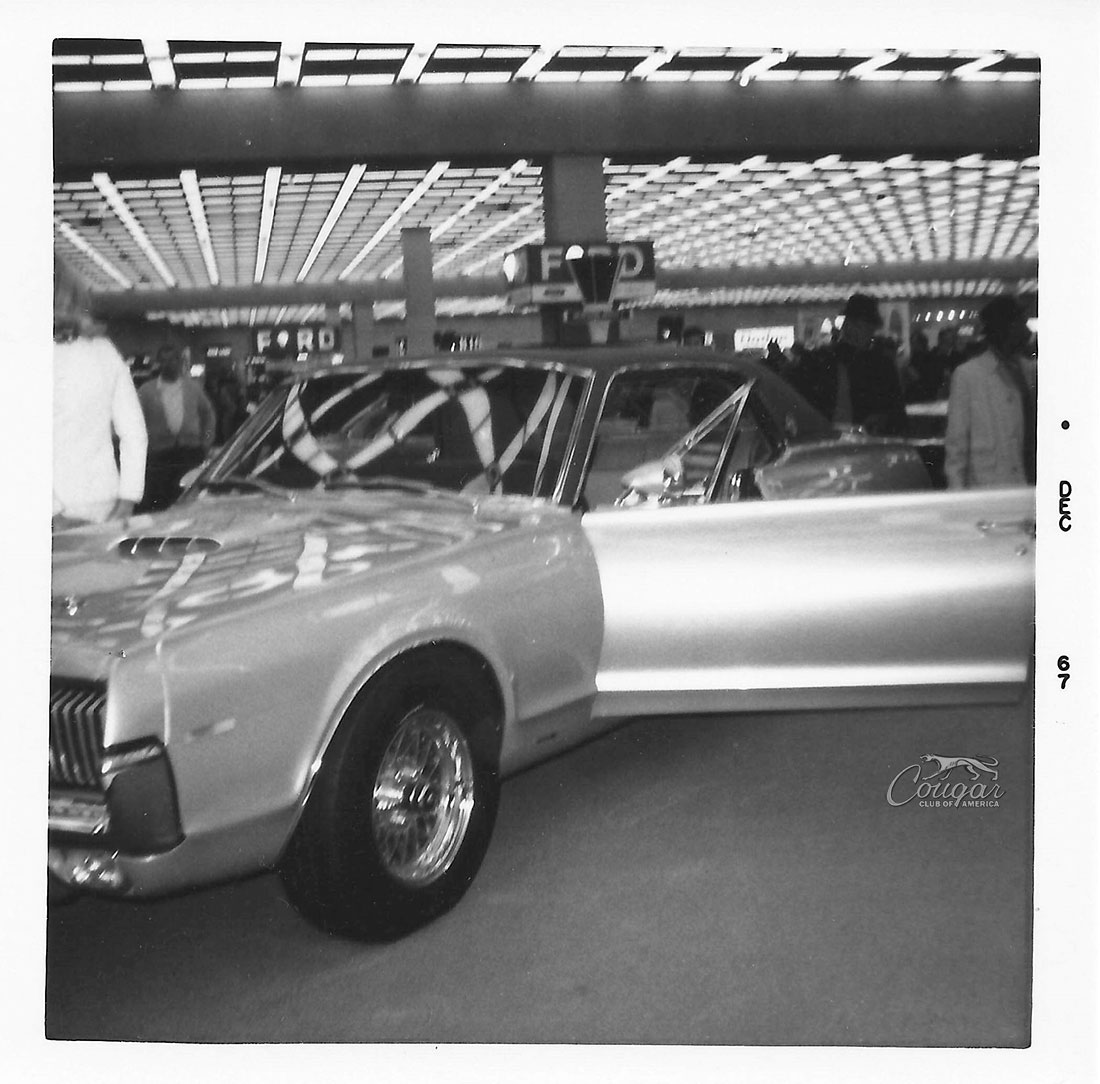 Note the Differences
The following images are close-ups of the Mercury Cougar XR7-G Prototype. Since this was a 1967 Cougar XR-7 that had been modified into the XR7-G Prototype, you will note that some of these atlerations were changed when the 1968 Mercury Cougar XR7-G came rolling off the line. 
The rearview mirror is mounted to the headliner, not the windshield.

The side marker light and rear reflector didn't make it to production. Both are flush to the body and the rear reflec­tor looks like it has a running cat mounted on the fender covering part of the reflector.

There is a small rectangular fender badge located low on the fender that didn't make it to production. Within the rectangle is an almost square dark area with maybe a running cat at the front. The lighter area behind the dark area looks like it may have some writing on it.

The fog lights are mounted out board where theparking lights would normally be. There doesnot appear to be any parking lights. The produc­tion G cars have the fog lights mounted inboard,one on each side of the license plate and retainthe standard parking lights.

The hood scoop has three dividers and the pro­duction scoop has two.

Hood Pin Clips do not have lanyards.

 Right hand racing mirror didn't make it to production. In the picture, it is mounted so close to the vent window that the window cannot be opened.

Compare the XR7-G's
For comparison, please not the subtle differents on a production 1968 Mercury Cougar XR7-G.