1971 Cougar 429 Cobra Jet Option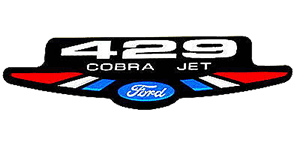 The 429 Cobra Jet option was available for the 1971 model year only. There were 448 cars built: 401 hardtops and 47 convertibles. To date (March 2018), we have 94 cars registered: 62 hardtops, and 32 convertibles.
The 429 Cobra Jet option was offered in two guises: J-CODE = RAM-AIR and C-CODE = NON-RAM AIR. Horsepower and torque figures were quoted the same for both options: 370HP and 450FT/LBS.
The 429-Cobra-Jet Registry was established to document and track all 429 Cobra Jet optioned Cougars.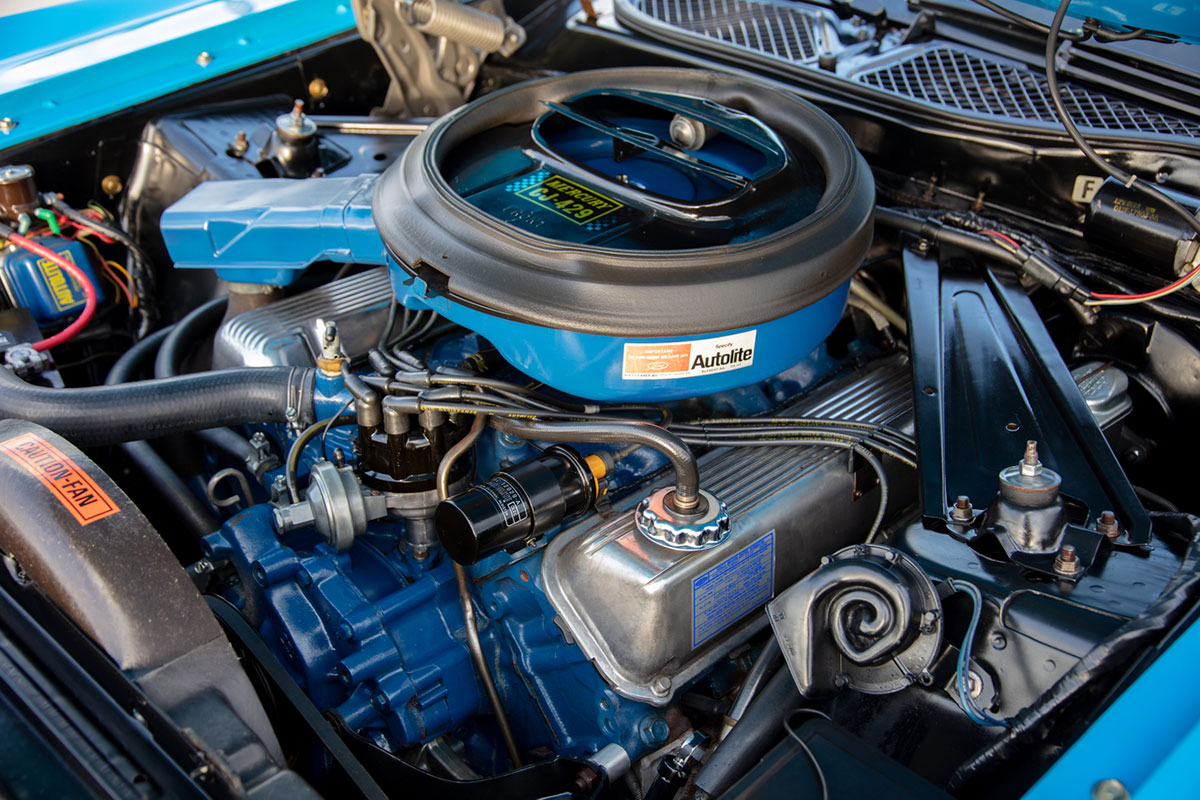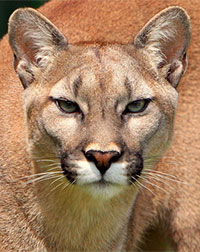 Lewis, Mitch
1971 429 Cobra Jet Registrar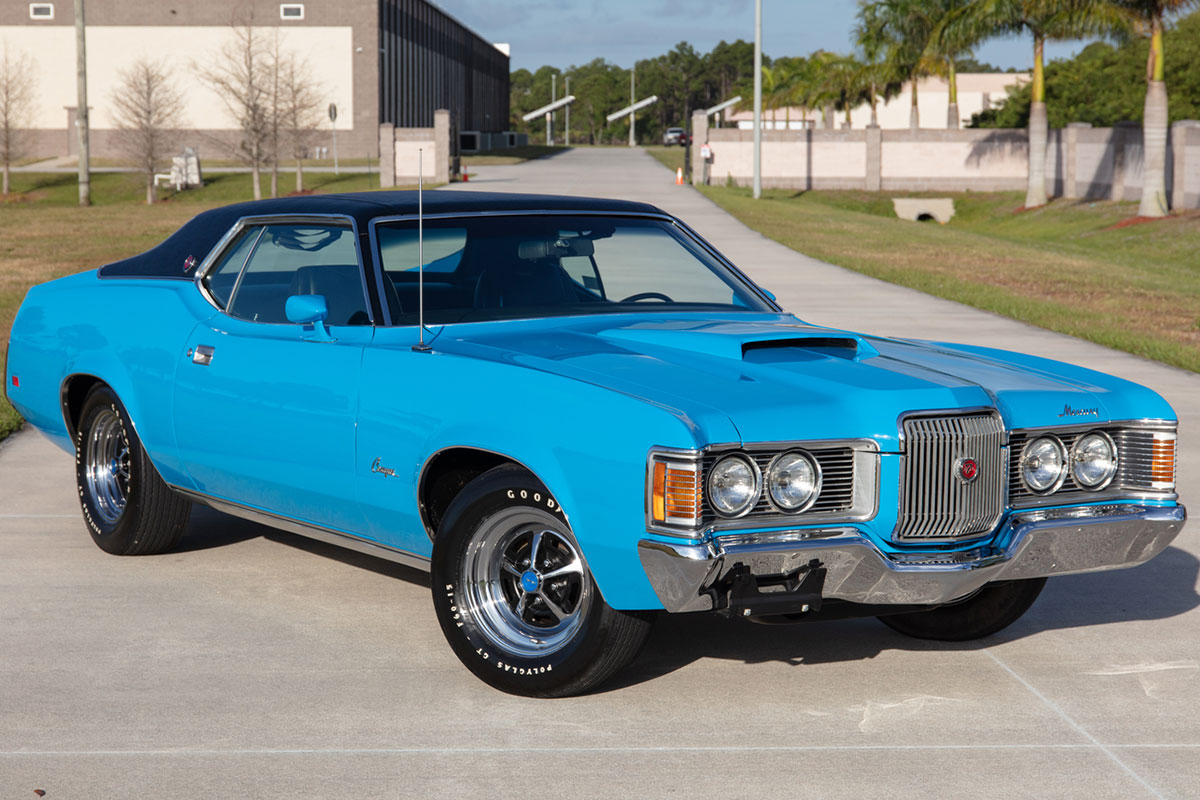 429 Cobra Jet Distinguishing Features
C or J in VIN
All body styles were available with the 429CJ option including XR-7 / Standard convertibles and hardtops and the Cougar GT.
All cars featured a dress up engine kit featuring "Ribbed" aluminum valve covers, bright dipstick, oil filler cap, radiator cap and air cleaner cover. NOTE: bright air cleaner cover available on non ram-air equipped cars only.
All engines featured 4-bolt main bearing blocks.
Hurst 4-speed or C6 automatic transmissions were required options (no 3-speeds).
All 4-speed cars have rev limiters. C6 transmissions were a special unit with additional clutch plates, cast iron tail-shaft and "R" servo.
All cars had competition suspension: larger front sway bar, rear sway bar, heavy duty shocks, and staggered in the rear.
Power steering equipped cars had variable ratio 20.2:1 and a power steering cooler on 3:50 rear end ratio cars only. Power steering oil cooler were included on some, but not all 3:25 rear end ratio cars.
Power brakes were a required option.
All cars were equipped with 27″ heavy duty radiators.
All cars were equipped with a 720CFM Rochester/Quadrajet carb. Note: the 780 Super Cobra Jet was not offered as a production option. "Drag Pak" and "Super Drag Pak" were not offered as production options.
Functional hood scoop was a feature of the Ram-Air option. All Cougar GT models have hood scoops, but were only functional on the 429 Ram-Air motor option.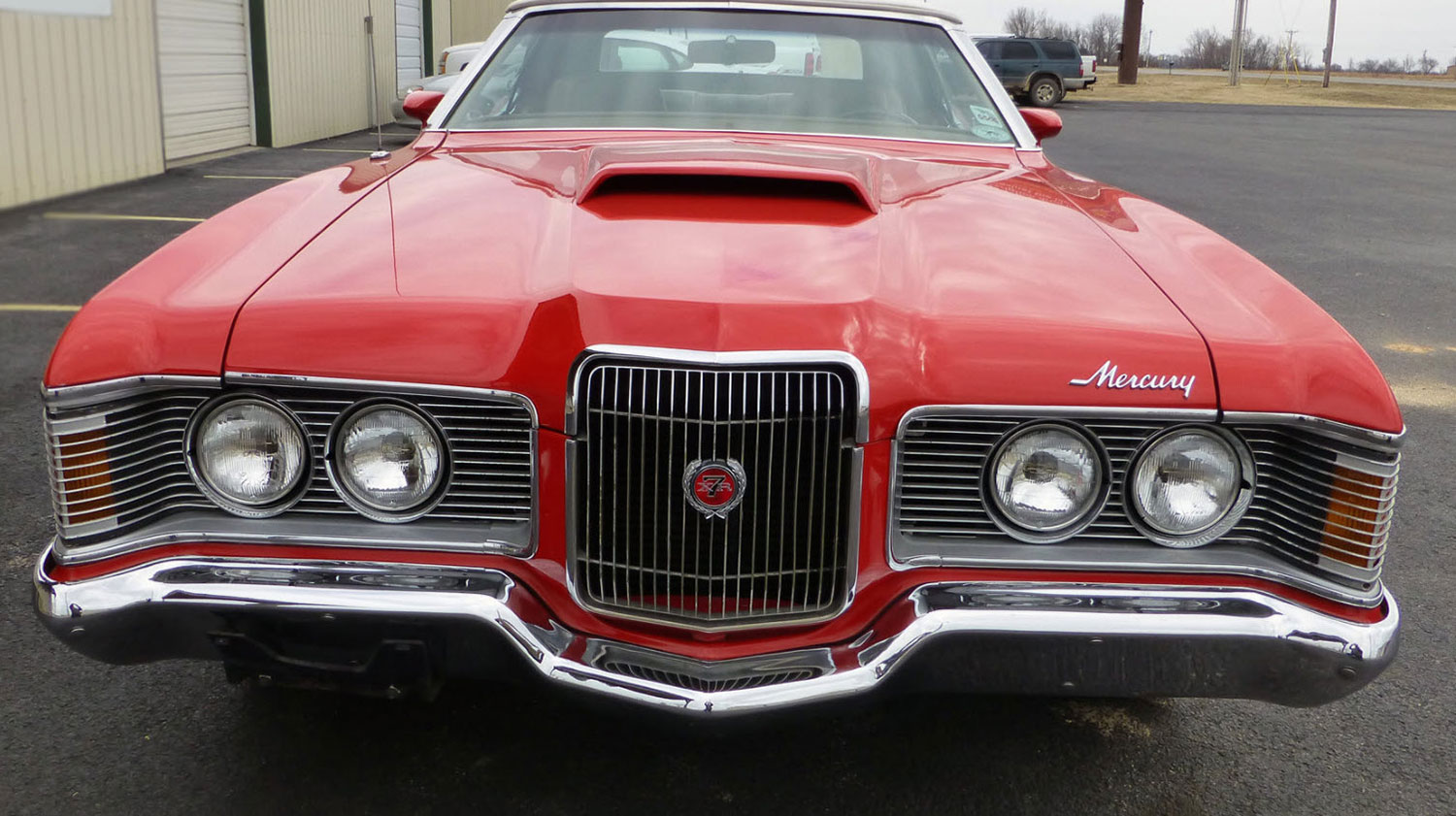 All cars were equipped with dual exhaust.
All cars were equipped with heavy duty battery (Group 27F).
Rear end ratios were 3:25 or 3:50 only, traction lock was optional.
All cars had 31 spline rear axles.
All air conditioned cars required the 3:25 ratio.
Air conditioning was not offered as a production option on convertibles.
Tire / wheel options were 14 x 7 with either F70X14 or F70X14RWL traction tires. 15 x 7 wheels with hub cap and trim ring and F60X15RWL traction tires were an option.
All paint and interior codes were available.