1967-68 Cougar Dan Gurney Special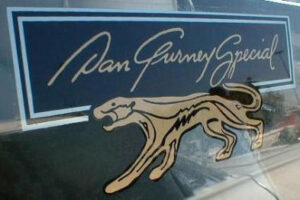 The Dan Gurney Special was an option package available for the 1967 Standard (body style 91) and XR-7 Cougars. It was also available in 1968 on Standard Cougars only. It was introduced in mid-model year 1967 to promote sales of more Cougars. It consisted of a dress-up package added to the car either from the factory, or the dealership.
Lincoln-Mercury advertising said this: It's Motor Trend Magazine's "Car of the Year" . . . with special extras inspired by racing champ Dan Gurney. Plus the unique set of persuasions that put Cougar in a league by itself to start with. Drive something special. Mercury Cougar Dan Gurney Special.
Specially equipped with:
Turbine wheel covers

F70 x 14 wide-oval nylon cord whitewall tires

Dan Gurney signature decal

Cougar 289 cu. in. V-8

Chromed engine dress-up kit:

Chrome air cleaner lid

Chrome valve covers

Chrome Oil Dipstick

Chrome Radiator cap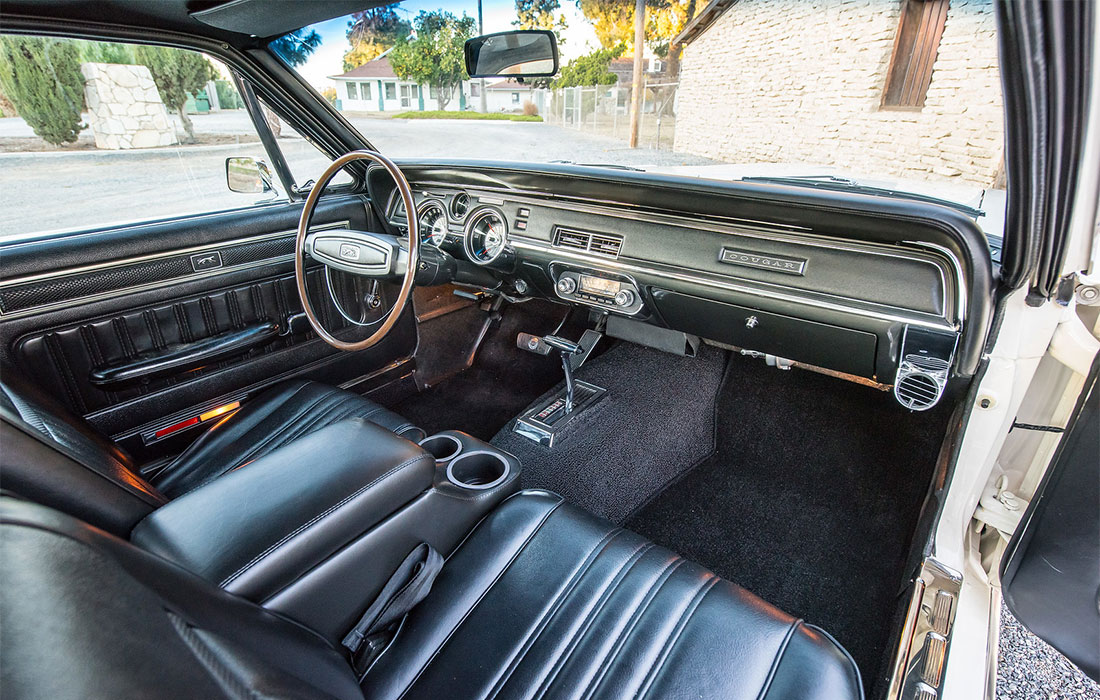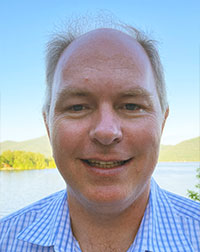 Brian McDermott
1967-68 DGS Registar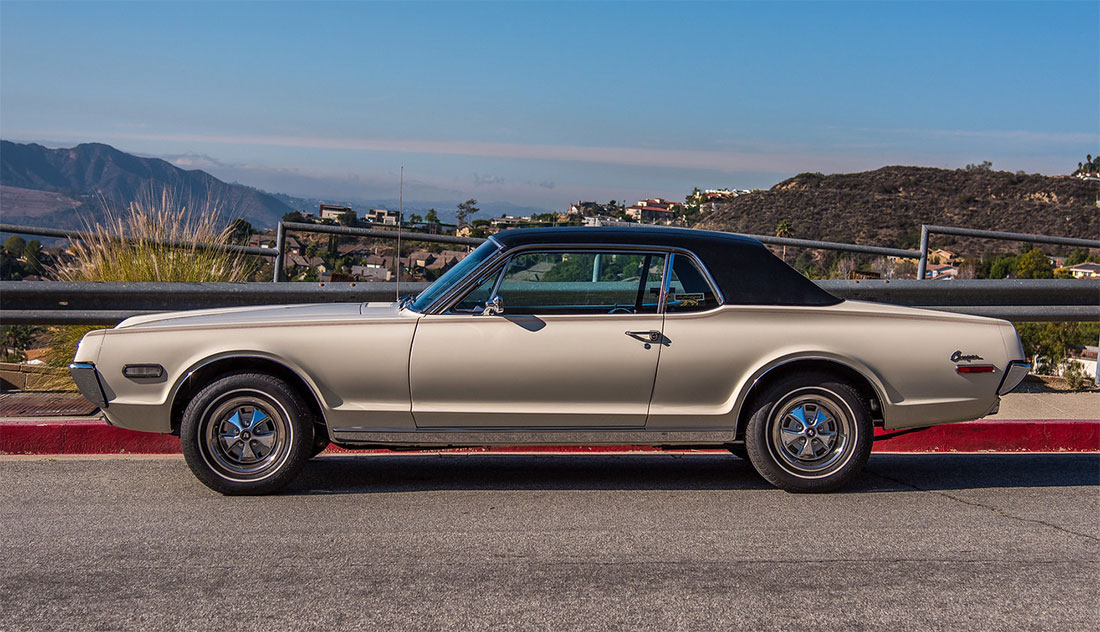 Plus these fine Cougar Features:
Concealed headlamps that open – cat-like, at night

Sequential rear turn signals

Foam-padded front buckets

Simulated wood-grain steering wheel

Choice of 16

colors

Pleated vinyl upholstery

Wall-to-wall carpeting

Sound insulation package

Ford Motor Company Lifeguard Design safety features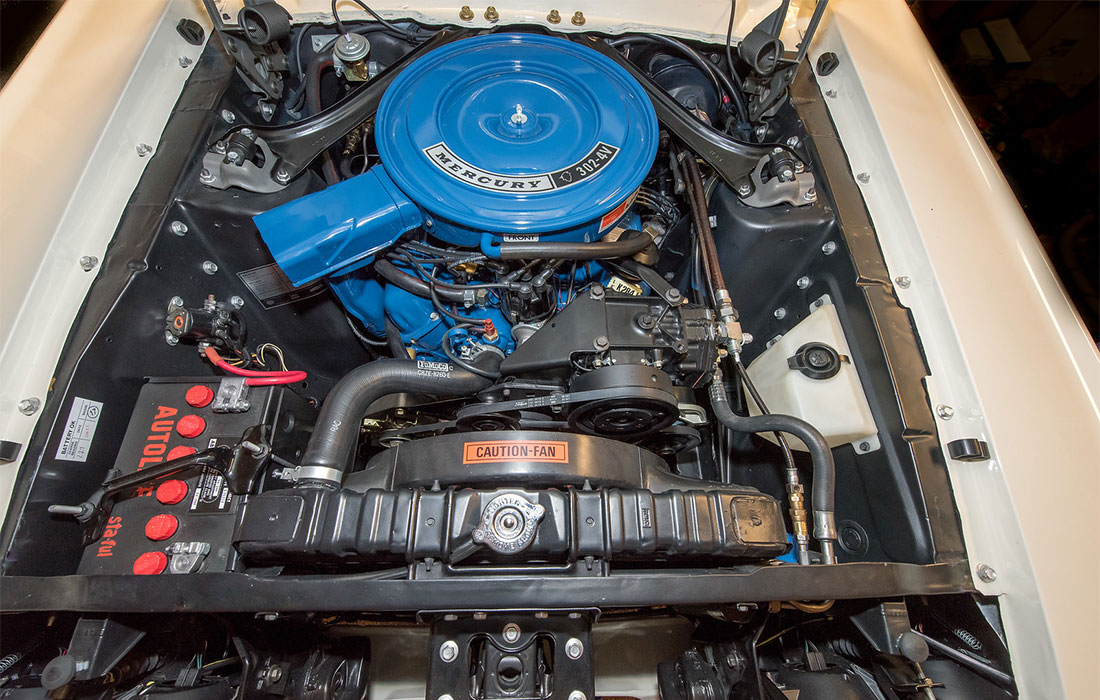 Note: There has been a lot of confusion over the years between the Dan Gurney Special, and the XR7-G. These are NOT the same things; they are two very distinctly different Cougar options. See The XR7-G registry page for more information on that option package.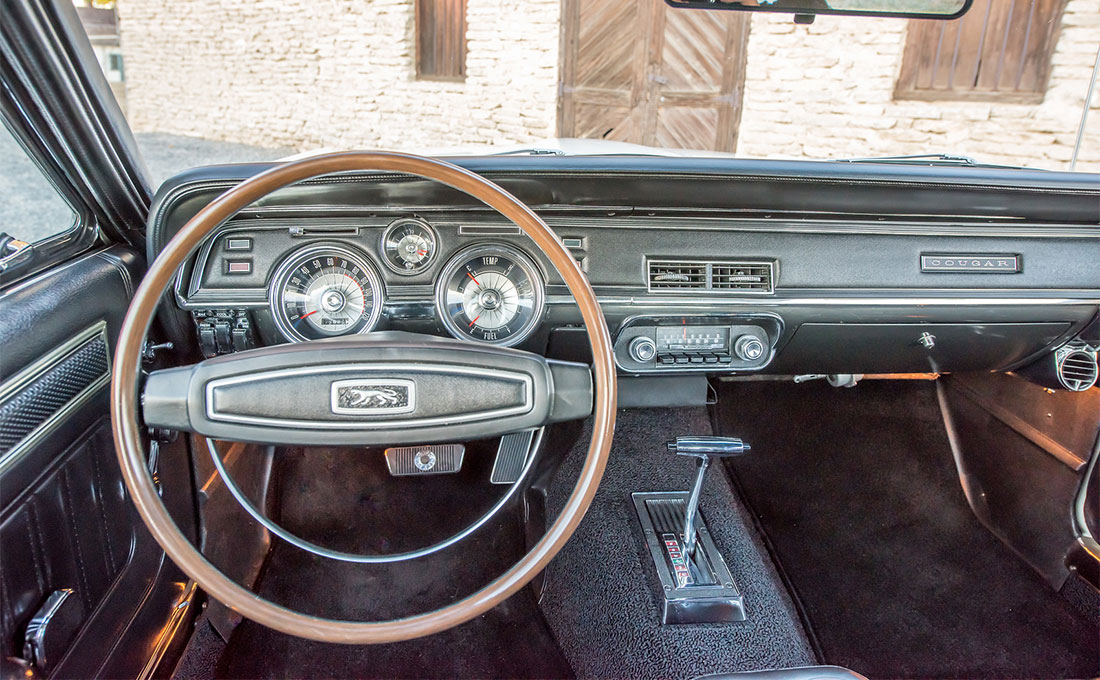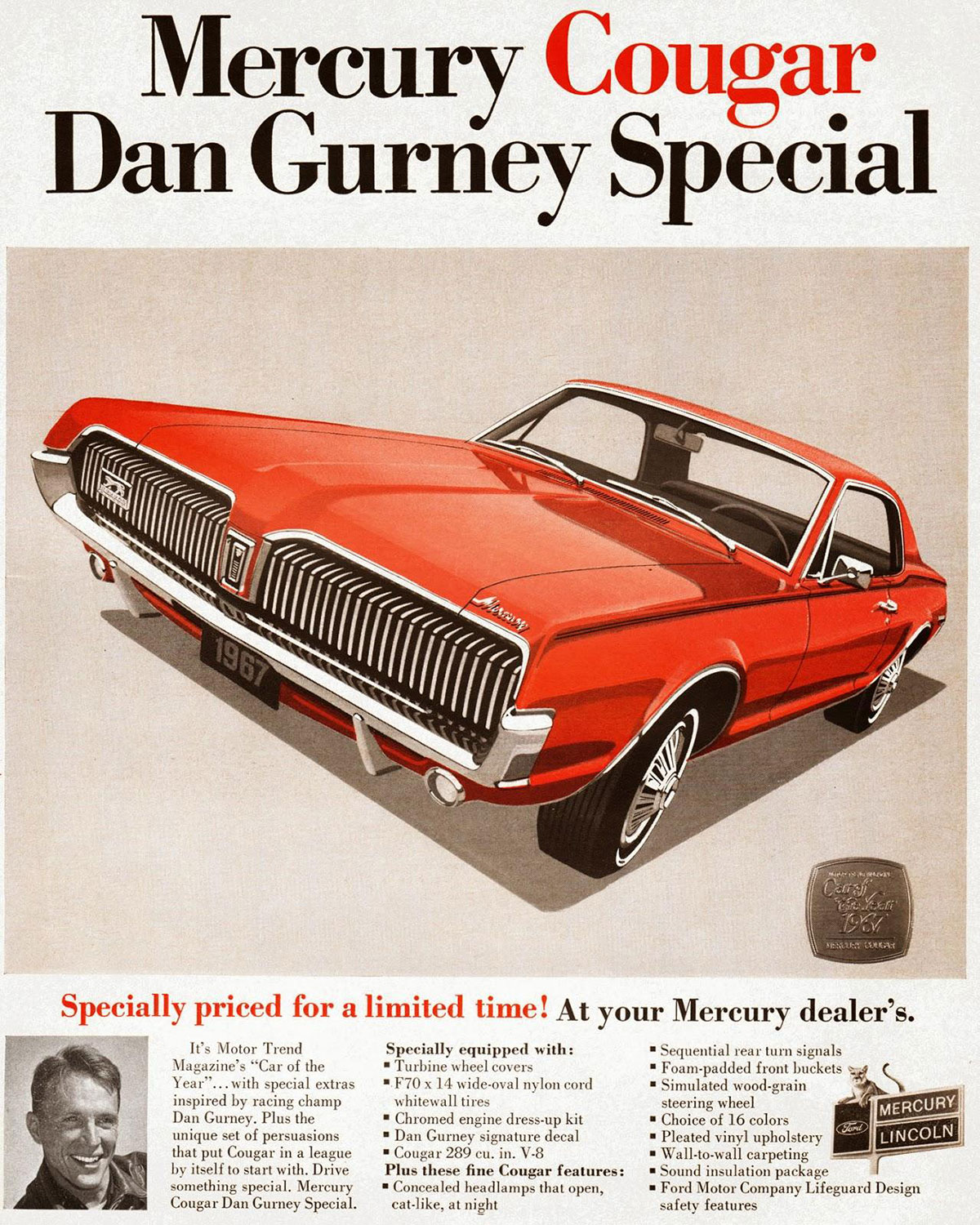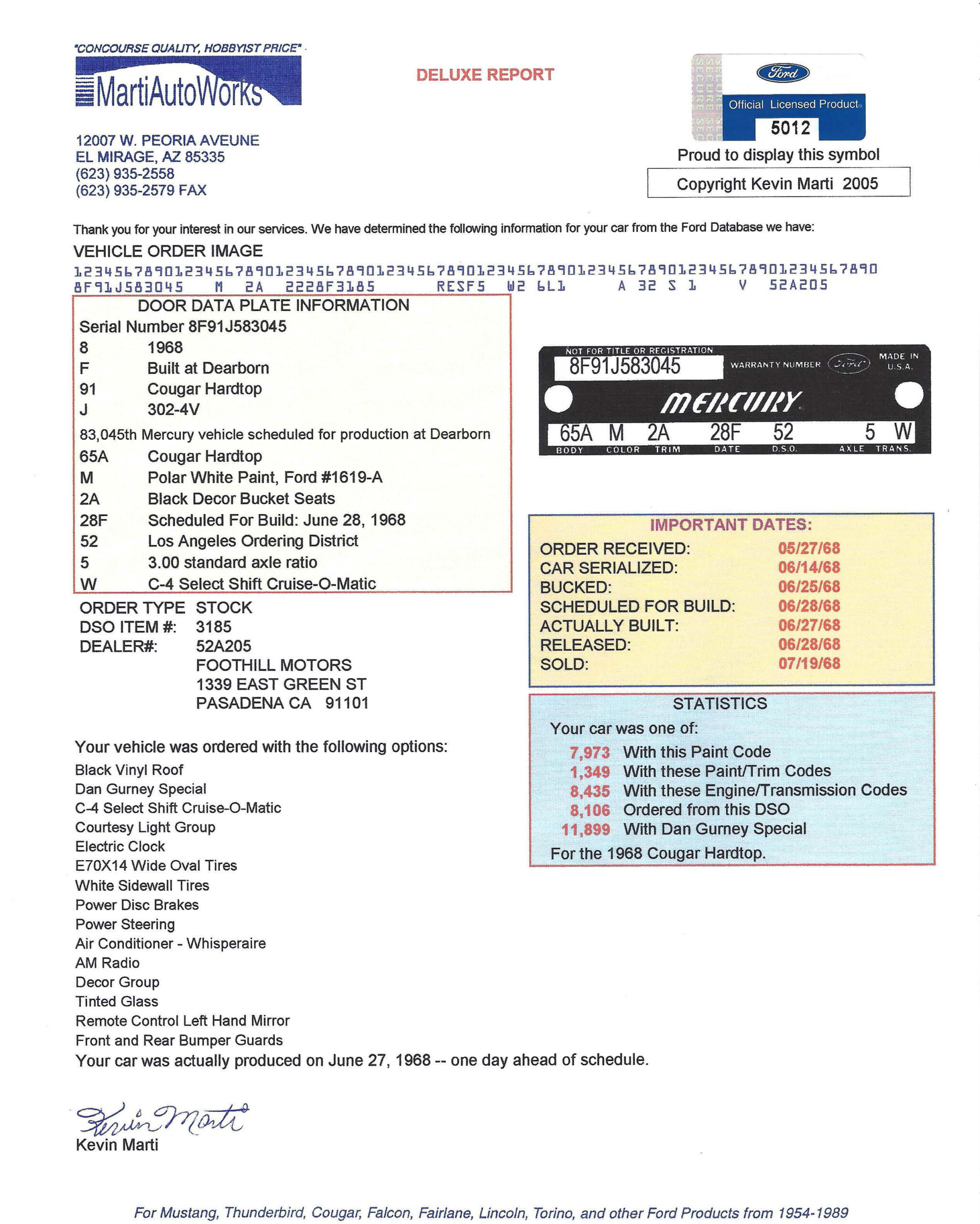 The Colors of the 1967-68 Mercury Cougar Dan Gurney Special
1967 Mercury Cougar Dan Gurney Special
Paint Code: Q | Ditzler #: 12843 | Paint Color: Glacier Blue Poly.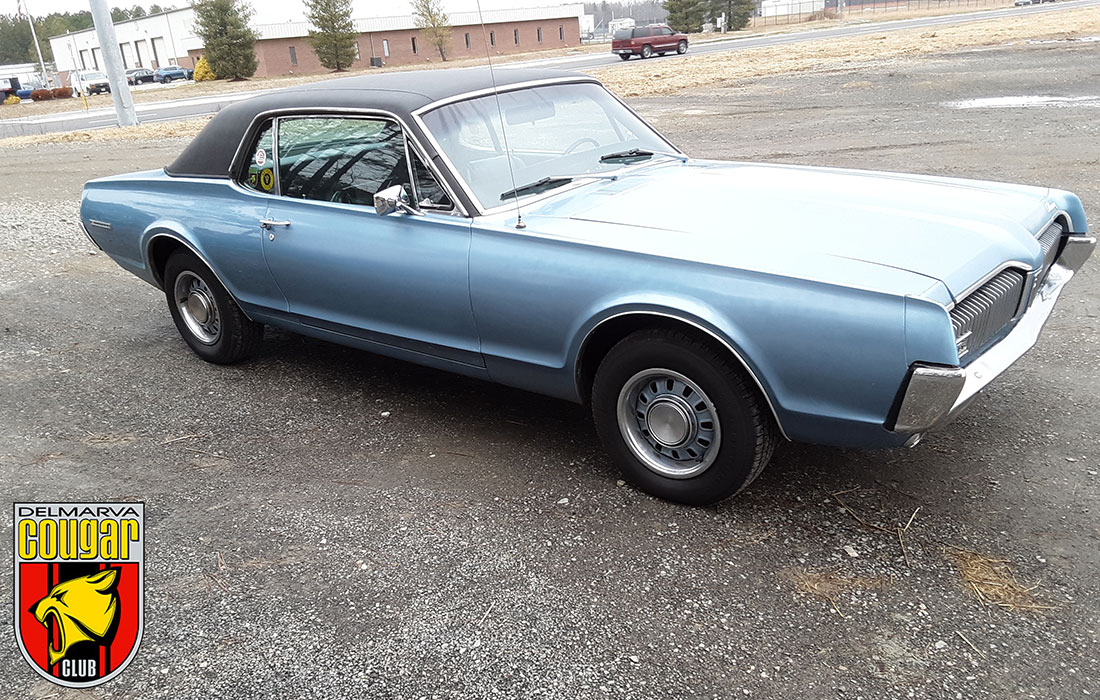 Paint Code: X | Ditzler #: 50669 | Paint Color: Burgundy Poly.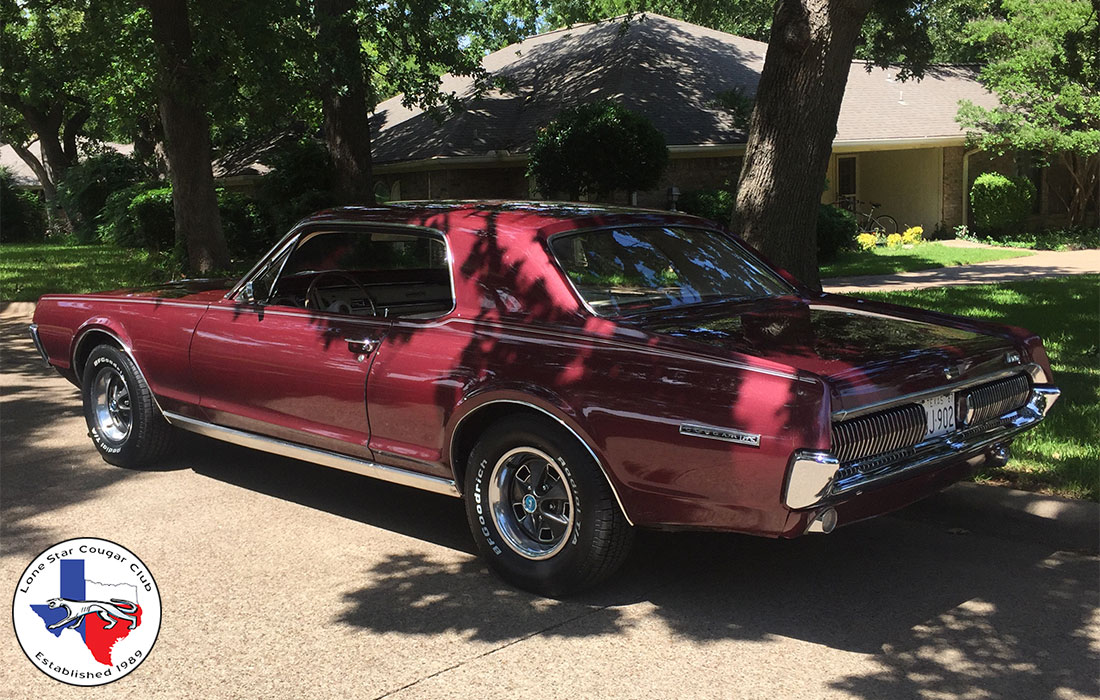 1968 Mercury Cougar Dan Gurney Special
Paint Code: B | Ditzler #: 50746 | Paint Color: Dark Cherry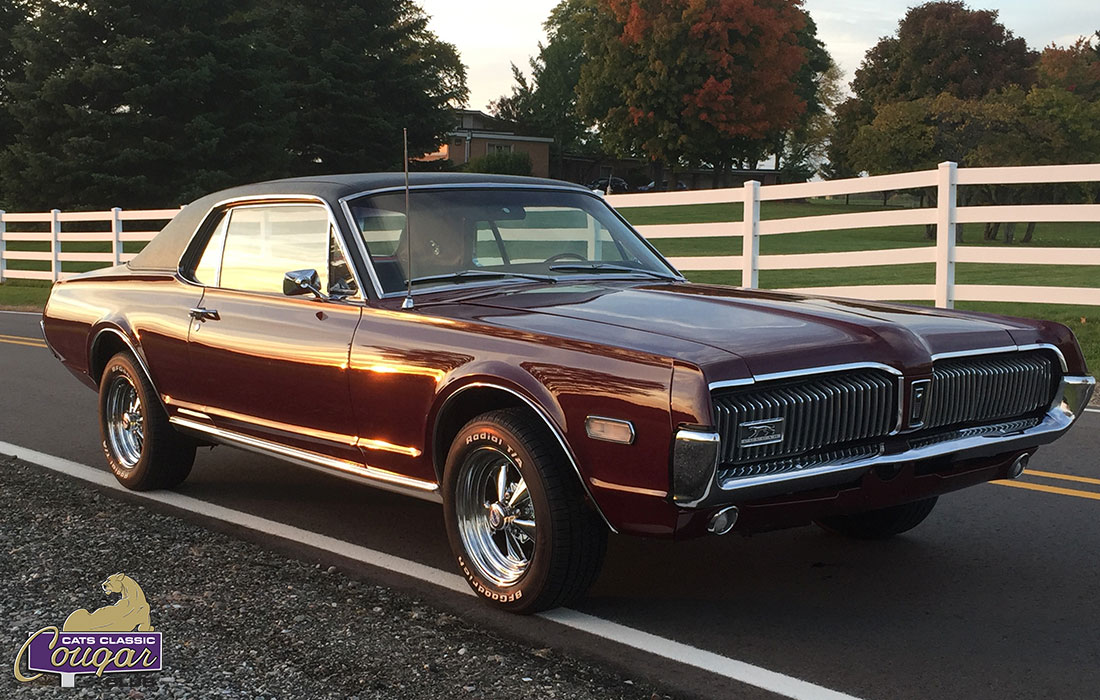 Paint Code: M | Ditzler #: 8378 & 8734 | Paint Color: Polar White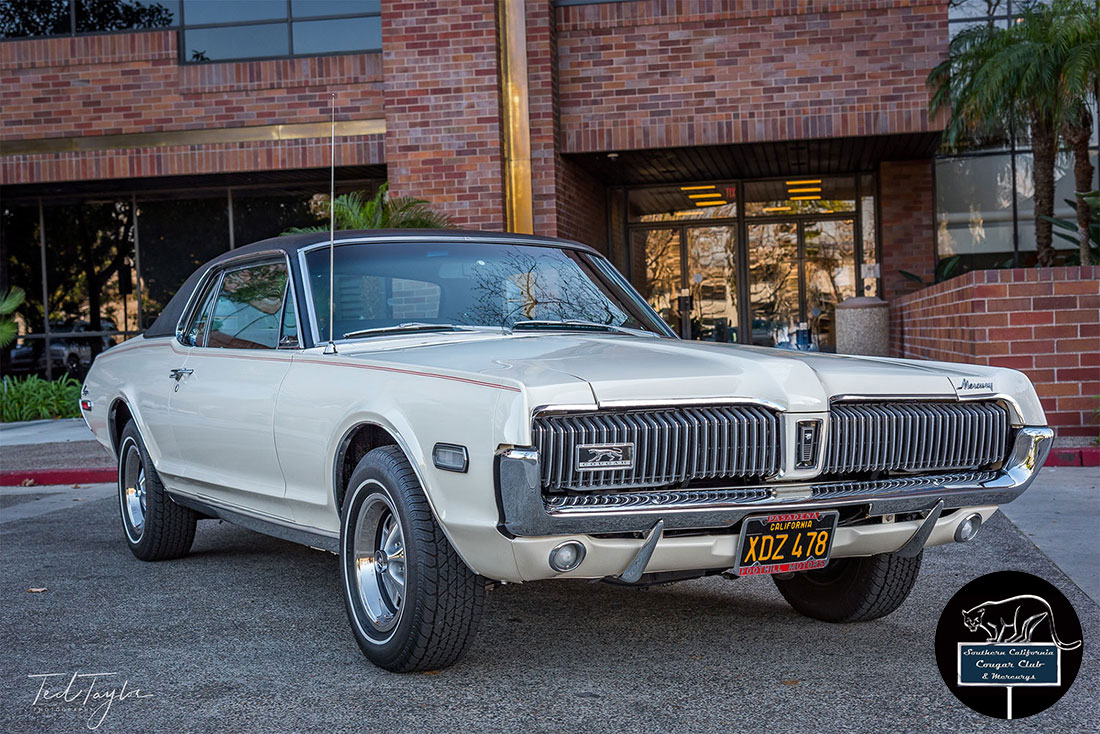 Paint Code: 6 | Ditzler #: 22249 | Paint Color: Fawn